News
Dallas Samurai Exhibit Makes US Debut
We find Dallas influences in every corner of the globe. The latest: the Samurai! Armor exhibit from the Ann and Gabriel Barbier-Mueller Collection, which will make its US debut on Sunday at the Boston Museum of Fine Arts. Our DFW reporter was on vacation in Boston this week and spotted this promo wrap. Gabriel (as you probably know) is the Harwood International CEO and is at the helm of the17-block Harwood district in Uptown.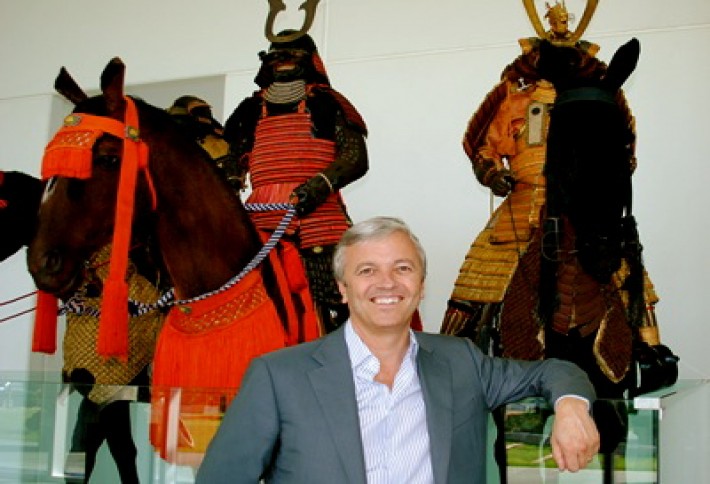 We snapped Gabriel last year with thissamuraihorse calvacade at Harwoods Saint Ann Court (where you can still see it). His samurai collection has galloped to museums in Paris and Quebec City and now, for the first time, the traveling exhibit will be on display in the US in Boston through Aug. 4. In all,700,000 have seen the collection to date. If you cant make it to Boston, you can see many of these priceless works across the six Harwood properties in Uptown.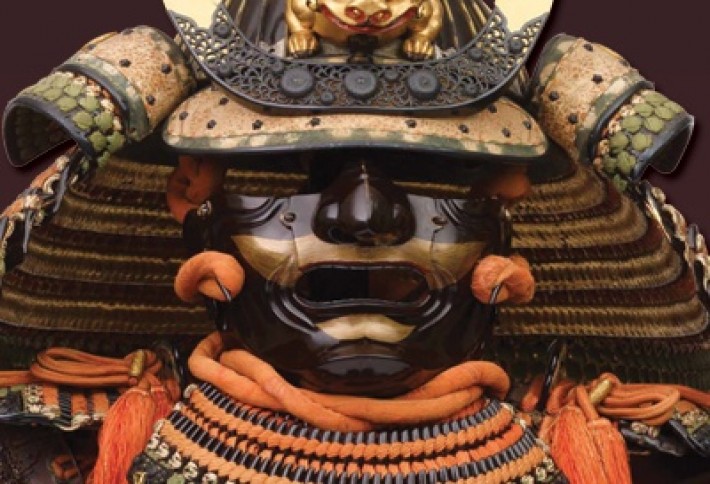 A long-time planning, the new Ann & Gabriel Barbier-Mueller Museum: The Samurai Collection opened last month in the historic St. Anns School (upstairs from the Saint Ann Restaurant & Bar next to Saint Ann Court). It's one of the worlds only museums dedicated to samurai art. Pictured is one of the 140 pieces that will be on display at the MFA. Get a sneak peek the MFA exhibit here. The museum in Dallas has free admission and is open daily. There are several hundred objects from the 10th to 19th centuries including samurai suits of armor, helmets, masks, horse armor, and weaponry. Museum info can be found visit here.