News
Will Chicago Industrial Displace Wisconsin's Cheddar?
Chicago industrial could benefit from future fracking and e-commerce, as long as tenants don't run off into the sunset with Wisconsin or Indiana, we learned at our third annual Bisnow Chicago Industrial Real Estate Summit. (See, CRE can be a romantic comedy if you look at it the right way.)
325 of youjoined us at the standing-room-only Hyatt Regency O'Hare yesterday.We just love the industrial sector's camaraderie and uber-technical jargon (36' clear facilities are the new black, we hear). Our acquisitions and dealmaking panelists were bullish on the market's recovery, which always seems to trickle down. Firstlarge users (500M to 1M SF) are back seeking space, then 100k SF and 80k SF tenants. First Class-A, then Class-B, which is becoming a magnet for institutional capital. If users aren't scared away by our state debt, we could see some interesting industrial developments around online shopping and oil/gas drilling in Southern Illinois.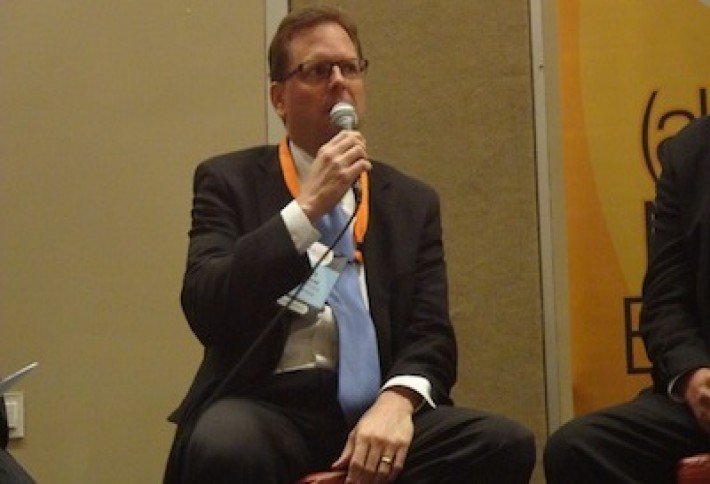 CenterPoint Properties CIO Jim Clewlow says smaller industrial sales were down last year because leasing is really cheap right now relative to owning, and financing is difficult for owner/users. While manufacturing is returning, how can we be sure it will land in Illinois? If big companies move to Wisconsin, the 20 to 30 businesses that supply them may migrate, creating long-term consequences for the Chicago market, he notes. (Though it may also lead to a lot of Bears fans in Packer country.) On the great coming together of Chicago and Milwaukee, he says manufacturers are staying up north, but distributors are heading toward the state line to be closer to intermodals in Chicago, fueling convergence.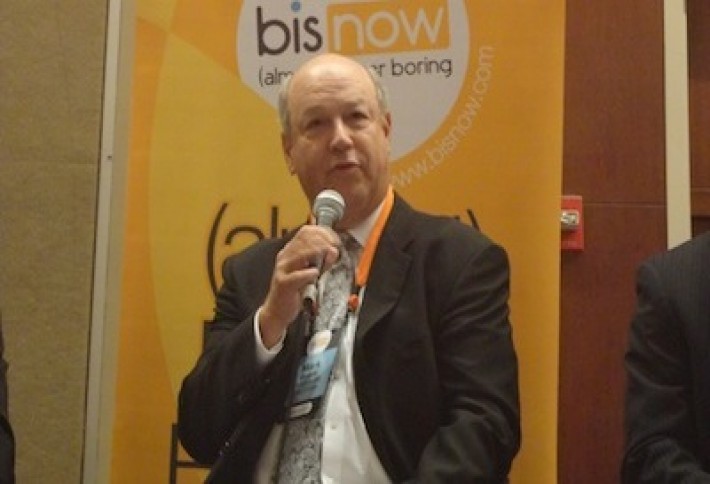 We applaud Venture One Real Estate principal Mark Goode on his concerted effort to get balder (his words). He's noticed companies making leasing commitments sooner because supply is so low, which could lead to rent bumps and disappearing incentives in the near future. The Chicago area industrial market is over 1B SF, so it can't really rush off to the Dells anytime soon, he points out. Where would all the cows and cheese go? Mark's definition of a value-add investor: someone rewarded for bringing risktaking to the table.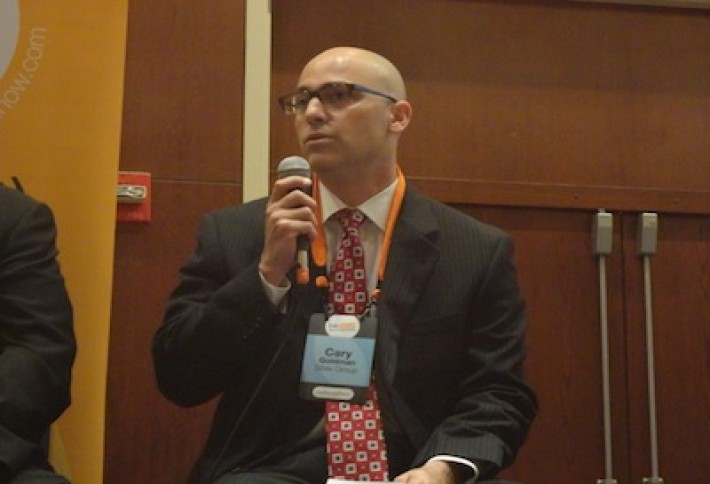 Sitex Group principal Cary Goldman says his firm is on its seventh fund and acquired over $175M of industrial around the country in the past two years. He's seen the 20k SF to 40k SF user range recover across all Chicago submarkets, with strength in short-range logistics and trucking, food packaging and production, and even manufacturing. (Sitex will be marketing an incubator building for food packaging/production tenants later this summer in DuPage County.) Low interest rates, combined with the availability of debt and SBA financing, are turning some potential tenants into buyers. This can be a win for owners like Sitex looking to sell some of their buildings on a "one-off" basis, he says.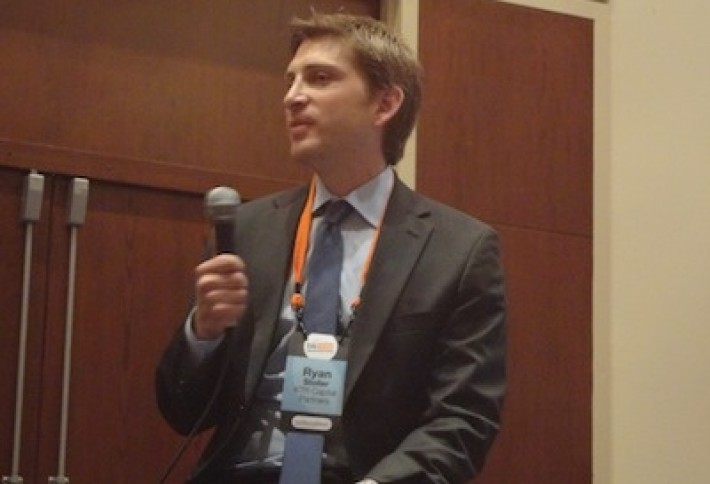 KTR Capital Partners VP of direct investments Ryan Stoller points to positive stats that show industrial's upswing (we'll forgive him for being a Red Wings fan): O'Hare's at 8.5% vacancy, the lowest since '07, and I-55's at around 11%, maybe the lowest ever. Though Class-A has been priced rich for a while, institutional capital is just now warming up to Class-B, thanks to deeper user demand. Illinois needs to embrace e-commerce (not just big box users but 50k SF mom and pops) as national sales tax opens up the market and brings a new crop of potential tenants to the state's front door, he says.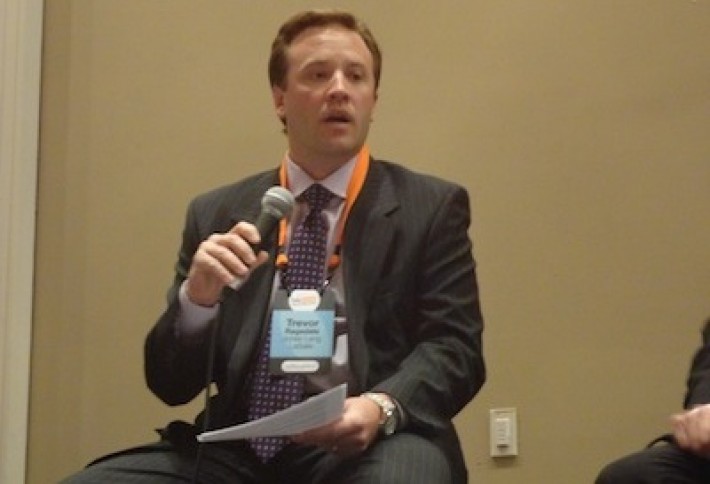 Trevor Ragsdale, head of JLL's Chicago industrial group (who has started a preemptive strike against baldness with Rogaine--his words), moderated our panel. He wondered if FASB changes to lease accounting would affect user approach, but Jim says no decisions should be made anytime soon. Trevor, who recently repped United Stationers in a 328k SF, long-term lease renewal in Carol Stream, has noticed labor arbitrage narrowing between home and abroad, with consistency of manufacturing product stronger in the US (due in part to Illinois's rich history as a manufacturing-oriented state). The widgets are changing, but will the industrial song remain the same?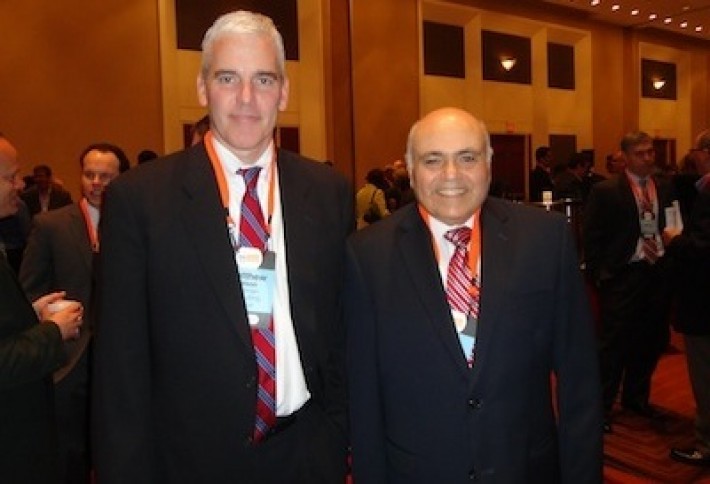 We snapped Bowman Consulting execs Matt Letson and Feroz Nathani during schmooze time. Bowman, a leading US engineering firm, entered the Chicago market at the start of the year, making it the company's 25th office. And they already call some of the Windy City's top engineers part of their staff, having worked on marquis projects like Millennium Park, Asphalt Operating Services' south Chicago terminal, and the Wacker Drive reconstruction.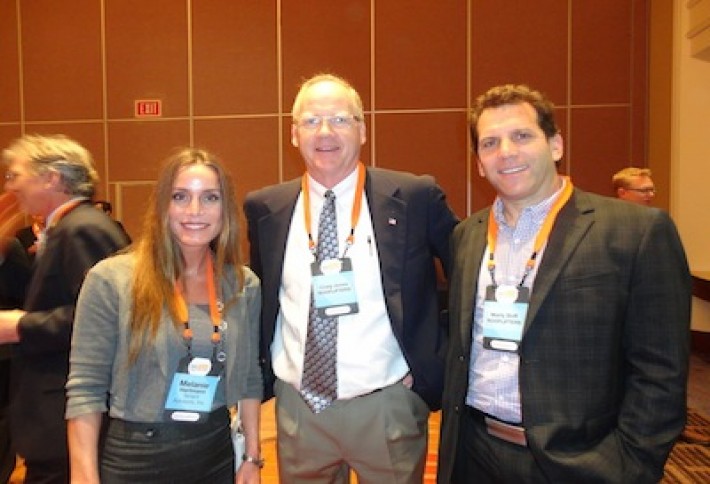 And as always, we couldn't bring you so many of the industrial thought leaders you care about most without sponsors like clear height provider ROOFLIFTERS. We snapped Craig Jones and Marty Shiff chatting with Tenant Advisors' Melanie Hartmann after the event. View more pics from the event here.