News
Why Your Company Should Move To Chicago Right Now
Corporate investment in Chicago found its wings last year, with more than 600 major corporate expansions and relos across the region (that's 34.8M SF if you're keeping score for your fantasy relo league).
Business growth accounted for 55,000 new and retained jobs and $10.5B in investment last year, according to a World Business Chicago report. Almost two-thirds of the companies relocated from outside of the region or established a new presence in Chicago, evidence of a mass migration toward the city center and its tech hubs and talent pools (Loop residents with a bachelor's degree increased 36% between 2000-2010). Looking at year-end numbers, JLL director of research Robert Kramp (snapped at the Altes Museum in Berlin) tells us available office sublease space is the tightest it'sbeen since December 2011 (2.9M SF), indicating strong hiring in industries like professional and business services, finance, and tech.
[caption id="attachment_46789" align="alignnone" ]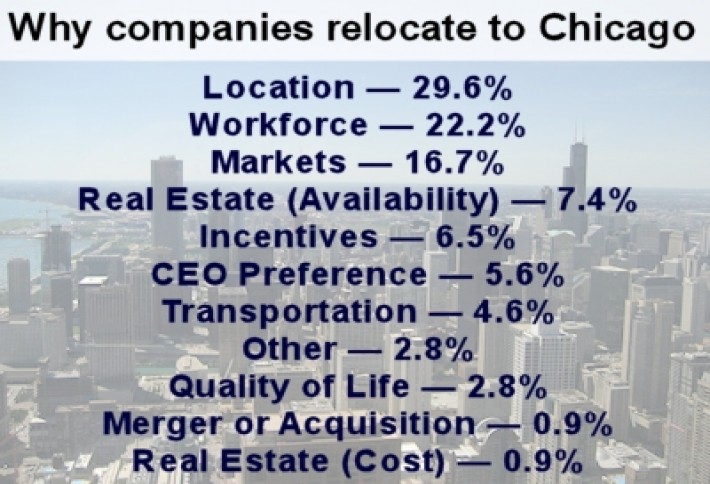 Source: World Business Chicago[/caption]
An avid traveler who recently spent 12 days exploring Turkey, Greece, and Croatia aboard the Queen Elizabeth, Robert is encouraged by the rebound in Chicago's manufacturing, transportation, and logistics sectors. With the first 1M SF spec development since the downturn soon to come online (Clarius Park in Joliet) and 1.2B total SF absorbed last year, the industrial market's strength is a large part of Chicago's value proposition for expanding or relocating companies. And the city's reach has grown even farther overseas: 80 international companies entered or expanded in 2012 versus 50 in 2011 (even though Derrick Rose is still injured!).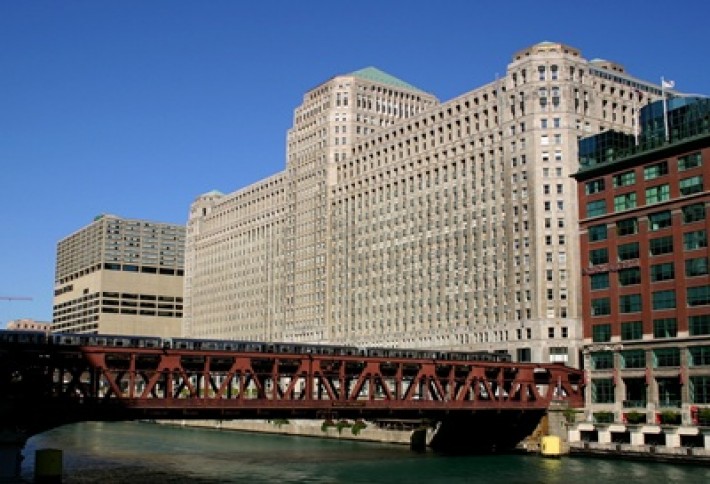 The most talked about trend: tech and the city (Sex and the City's failed spinoff that got canceled for showing too many zeros and ones). Tech companies created more than 6,000 new jobs in 2012 and continue to cluster in the West Loop and River North (Google's big move and 1871 making the Mart a nexus). The city's young, highly-educated workforce wants to live/work/play downtown, drawing companies like a magnet (Braintree, Salesforce, Nokia). Chicago was just ranked #2 in the country for direct investment by Site Selection Magazine, and Robert can only imagine the region's business growth potential if the state could ever solve that budget crisis.