News
The Holy Grail of Data Centers
Data center design is an endless search for energy reduction (Indiana Jones can't do it alone). It's all about savings on the facilities side (power, cooling, etc.) without compromising performance. We got the not-as-nerdy-as-it-sounds details atBisnow's second annual Data Center Boom event yesterday.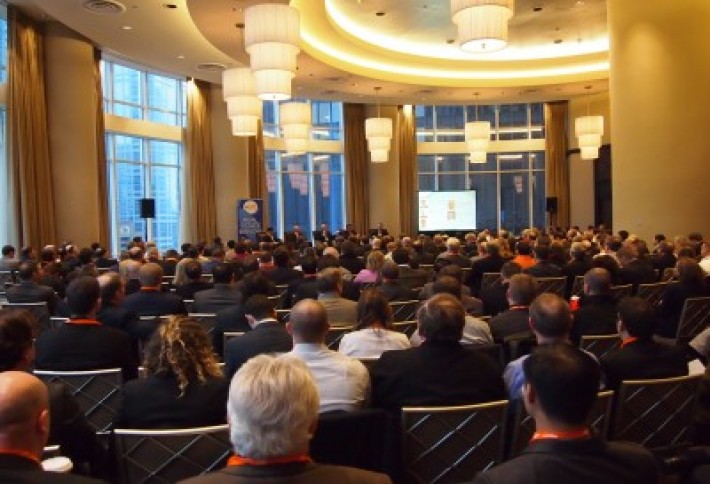 At Trump International Hotel & Tower, the crowd of 325 listens to our panel of data center deans touching upon energy optimization, development needs, and capital responsibility. (Look, not one person is playingDraw Something.)Building for any new tenant is demanding, but data takes a special kind of TLC thanks to its mission critical nature, they say.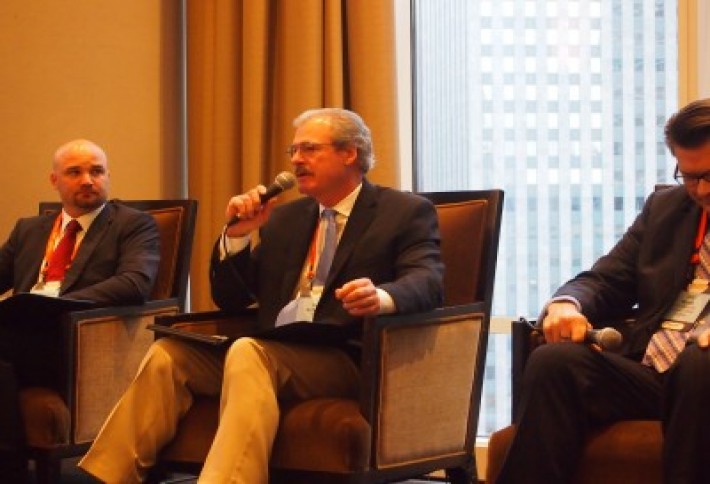 Aerico CEO Greg Schwabe, manufacturers' rep for Schneider Electric, is a good listener. In determining the needs of a spec data center, Greg says you have to consider your customer, the national or international scope of their business, and the size of the room. Where will the backup site go? And most importantly, how will you balance energy efficiency and site reliability? End users don't have the time to invest in looking into the latest gizmos and gadgets, so they count on their design teams and equipment providers to be on trend.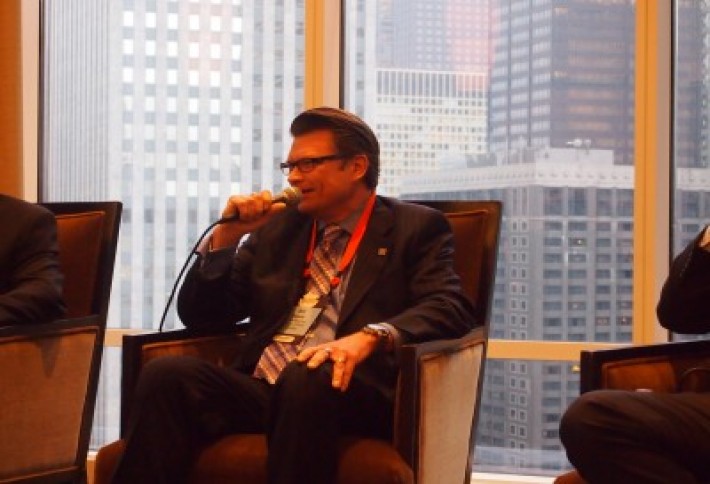 Data center developers can use detailed data and analysis to sync power/cooling and IT capabilities. HP principal data center energy technologist Bill Kosik marries both sides of the data dichotomy every day, searching for that mysterious balance of power. And clients are upping the ante, looking for consistent and guaranteed energy use to keep capex and opex as low as possible. Moving forward, he expects to see continued growth of data center products released to market focused on energy efficiency.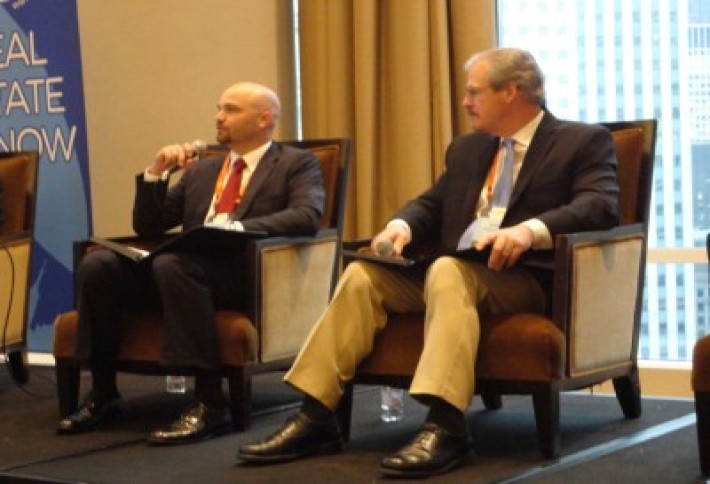 In the spirit of efficiency and diversification, Critical Project Services principal Matthew Koerner suggests owners and operators look for alternate revenue streams to reduce opex and remain fiscally responsible. But don't be so frugal that you lose reliability, which is data's best friend and most stern taskmaster. One example: the Emergency Interruptible Load Service (EILS) program, Matt says. The power company pays the data center to occasionally take itself off the grid and self-generate, reducing its costs and providing some warning of imminent power interruptions. Call it old-fashioned backscratching (albeit one where using sensual oils would cause massive hardware failure).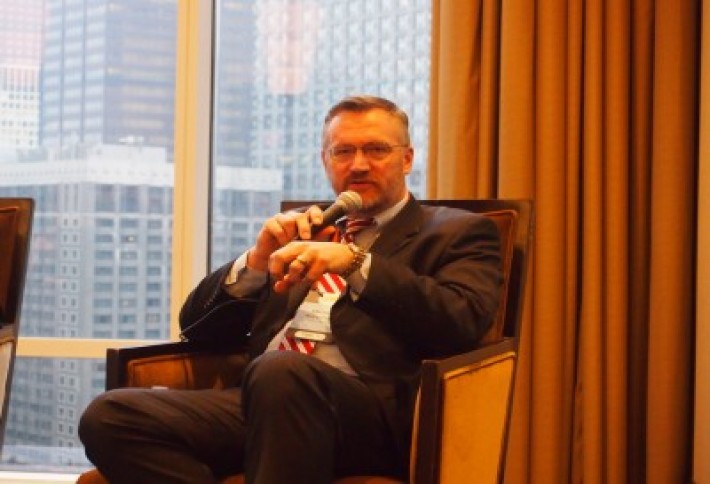 On the design side, Environmental Systems Design EVP Mike Kuppinger sees a demand for centers to grow and grow fast, moving from enterprise-owned to retail and wholesale facilities. Companies need to focus on their core businesses, leaving data center management to the experts, Mike says. A data center is one of the largest capital investments a company will ever make, and creative things are happening to accommodate the push for faster speed to market. Did you know parts of these things can now be built offsite, relocated, and then reassembled? (Data center Lego sets, coming soon to a Toys 'R Us near you.)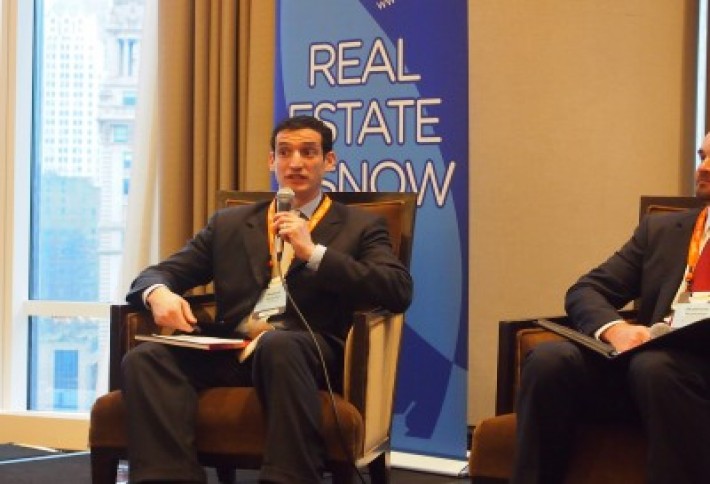 The design and construction panel was moderated by Robert Jericho,senior program manager for energy efficiency at our sponsor ComEd.Robert told everyone ComEd has incentives for energy-efficient data center and CRE projects (and it has his phone ringing off the hook).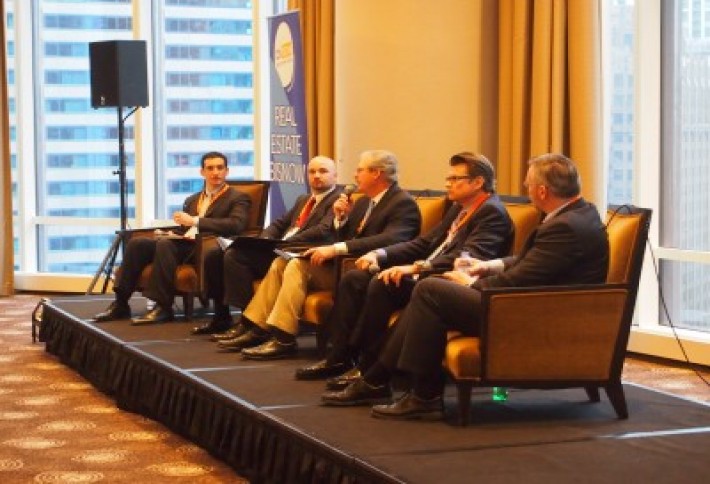 When Robert asked panelists to look into their crystal balls for future design trends, Mike predicted our first 2018 event--Bisnow talks fuel cells! As data centers move into more remote locations and require onsite power generation, tremendous dollars are going into fuel cell technologies. Others mentioned prefab centers taking off, continued integration of the IT and facilities sides, and a focus on scalability (or growing into your space and power load). So, we guess this means tickets are now on sale for our 2018 event. Speakers TBD, or TBB if they're not born yet.
The singularity is near. Send ideas and suggestions to marissa.oberlander@bisnow.com.