News
THE SWEET 16: Chicago's Hippest Hotels (#9-16)
March Madness has inspired us. No, this is not a ranking by luxury or value, but by vibe: Do you feel cool being there? And not just our impressions, but the buzz wafting through Chicagos CRE community that we (unscientifically) surveyed. Have fun with the listand at the hotels. These days the hippest want the locals as much as they want the tourists. Heres the first installment; our stirring conclusion appears tomorrow.
9) The Monaco, 225 N. Wabash Ave.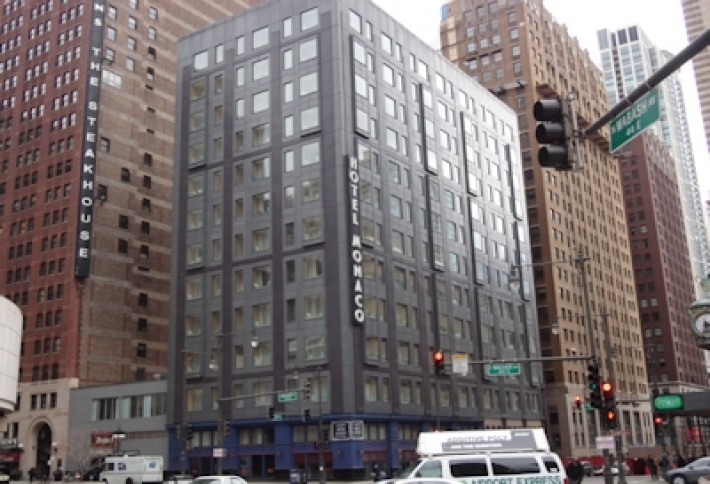 Two words: meditation station. Even if were not sure how this room feature is much different from picking up your hotel room chair and turning it to face the striking view out your window of the Chicago River, we just love the embracing spirit it reflectswhich youll also find in its hosted wine hour, South Water Kitchen, and upbeatArt Deco gestalt.
10)Hotel Felix, 111 W. Huron St.
Heres a hotel so playful thatit not only re-did the 1920s Hotel Wacker in a whimsical way--represented by that red humanoid valet helper--but actually named itself with the Latin word for happy.
11) Raffaello, 201 E. Delaware Pl.
This longtime Gold Coast contender, housed in 1920s Gothic, effortlessly invokes old world sensibilities to achieve its hipness and recently has even introduced a rooftop speakeasy that only adds to its aura of vintage chic.
12) W Chicago Lakeshore, 644 N. Lake Shore Dr.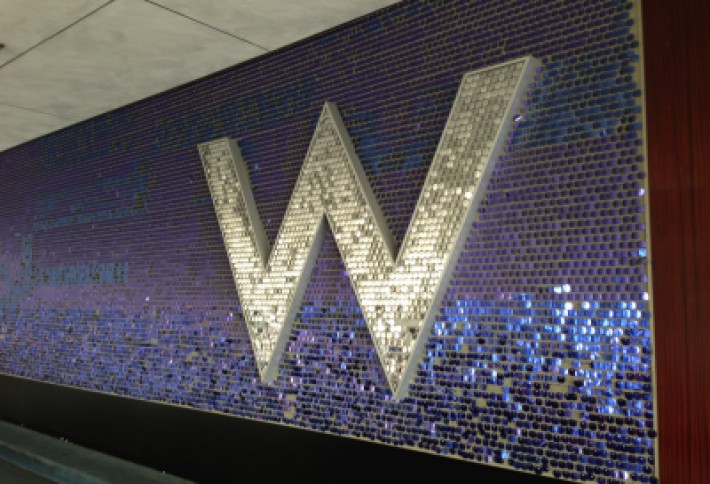 All the usualaccoutrementsof this pioneering brand that showed corporate could be cool, with an even sicker bonus (as they might say) of Lake Michigan views, including from the name-says-it-all Whiskey Sky Bar on the 33rd floor.
13) Radisson Blu Aqua Hotel, 221 N. Columbus Dr.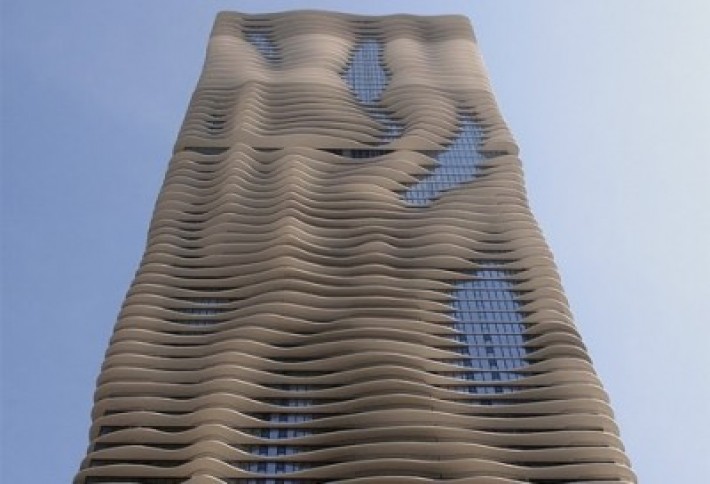 We debated including this, because its really a leader in the luxury category, but how can you not feel hip just looking at it?
14) Burnham, 1 W. Washington; and Allegro, 171 W. Randolph St.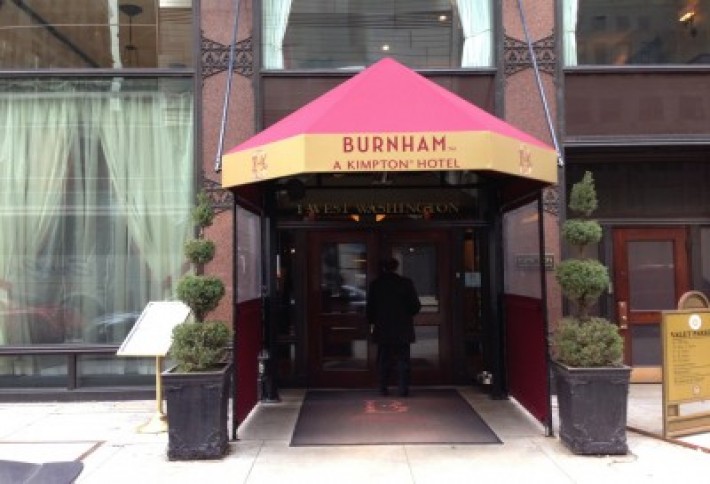 We lumped these two Kimptons together forthree key reasons: 1) although the Burnham is just122rooms and Allegro (lobby below) is482, they both evoke the same warm and opulent mood that comes with buildings from 1895 and 1926; 2) we want to contain jealousy ofKimptonby giving it three, not four, places on this list; and 3) we have to be restrained in our counting if we are tojustify the catchymoniker "Sweet Sixteen."
15) Acme Hotel, 15 E. Ohio St.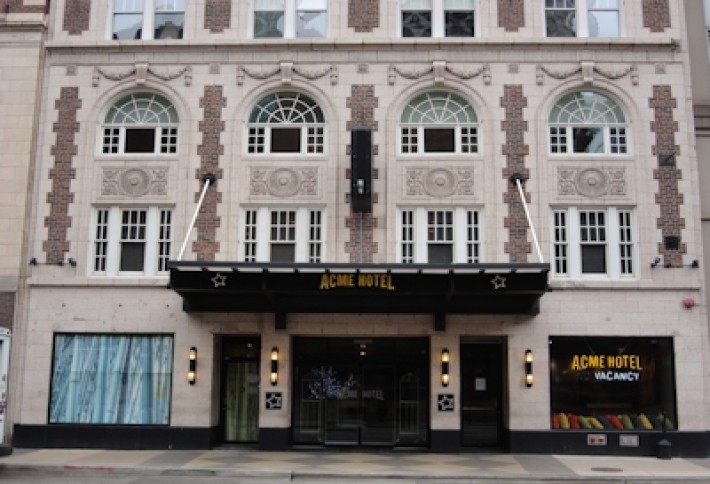 We would write up an explanation, but perhaps it's just better to suggest you look up the Ace Hotel in NY and other cities, which this unrelated brand seems to have used as, er...inspiration.
16) Dana Hotel, 660 N. State St.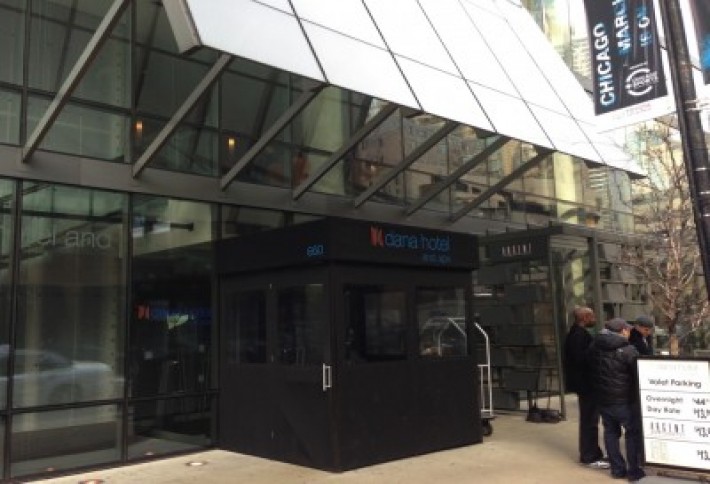 The older sister hotel of the Acme may look a bit nondescript at the arrival level outside. But check out its titillating website: The opening picture will remind anyone in their mature years of trailers for Bob & Carol & Ted & Alice, yet also speaks to those under 35 by using mottos like I am Dana and Come as You Are.
17) (Consider this an extra candle to grow on.) Whichever Hotel Next Goes Up, Anywhere, Chicago.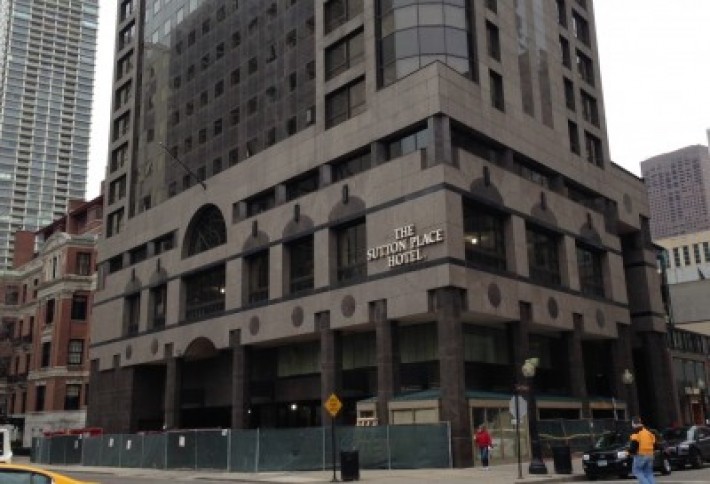 There are others in various stages of construction, design, or contemplationqueued-up to trigger the Bisnow Buzzometer when they arrive: Thompsons re-do of Sutton Place (snapped still under renovation this month); the Godfrey at LaSalle and Huron (complete with a 12k SF rooftop lounge); the long-rumored Virgin from Sir Richard; a Soho House to put Chicago on the creative hipster map like sister properties have done for LA, NY, and London; a Yotel discount hostelry which has made it big in Manhattan; Starwoods Aloft; and perhaps even the ultra-luxury Langham if hip is seen as so successful it becomes (perish the thought)mainstream.
Comments:HippestHotels@Bisnow.com