News
K2 Is Wood Partners' Coming Out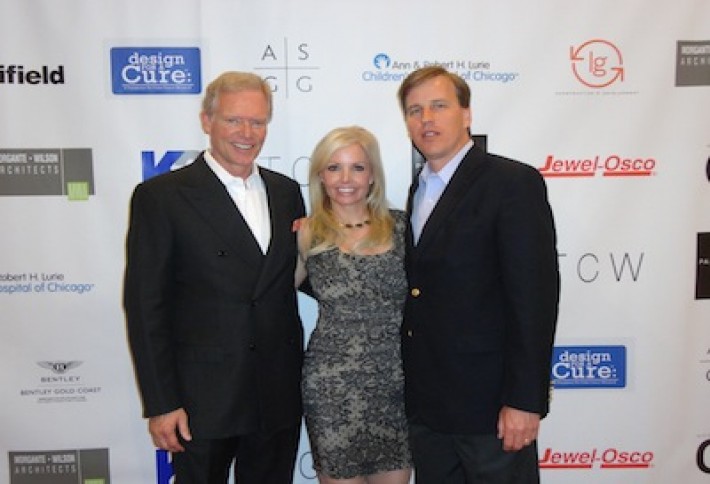 Last night, we were on the scene at K2's grand opening Designer Showcase (through May 3) and caught up with Fifield Cos' Steve Fifield, Randy Fifield, and Wood Partners' Patrick Trask. Fifield and Wood co-developed K2, which is Wood's first project in the Chicago market. Wood got involved with K2 about two years ago, underwriting the deal and helping bring equity and a syndication of five banks to finance the development (HFF's Steve Skok and Danny Kaufman were leads on the syndication). Patrick jokes, "Co-developing a deal is difficult as we both know what we're doing and we're both always right."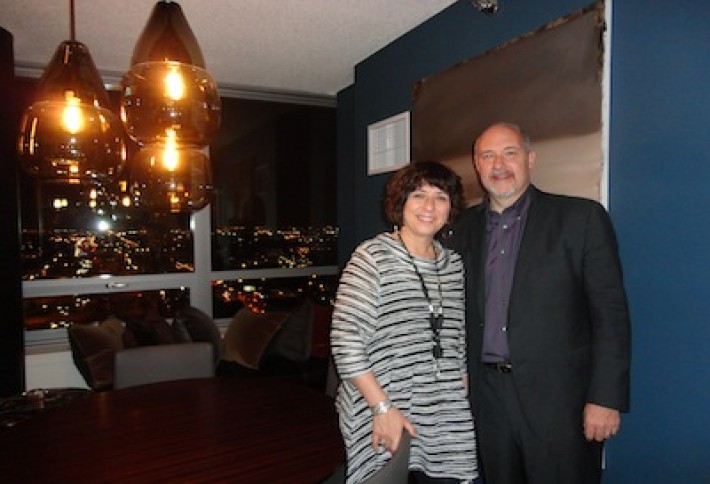 The building has been open just three weeks and is already 15% leased, Randy tells us. She conceived the designer showcase (a first for luxury apartments) as a form of one-stop shopping, where people can view model units done by Morgante Wilson (pictured: Elissa Morgante and Fred Wilson in the unit they designed), Adrian Smith + Gordon Gill, Design for a Cure, and Brook Furniture Rental. She asks, who needs home-owning headaches like mortgage bills, tax bills, and assessment costs?
Check out the view from the top-floor apartments..