News
Behind the Deal: 1225 Old Town
You might think JDL's Jim Letchinger would already be relaxing on the beach after the $158M sale of 1225 Old Town to Heitman, but he's thrilled to be busy in the midst of an unbelievably active multifamily market (especially after fighting back from the last downturn, which made him question if there would be a future for JDL).
Market interest in the 250-unit, 98%-leased Old Town apartment building was tremendous, Jim tells us, especially among major institutional investors. The flurry of bidding validated his belief (since starting on entitlements in 2007) that a building in a great neighborhood location with such high barriers to entry--and $3/SF and higher rents--can carry more value than spots closer to the CBD, like Streeterville or River North. Especially when tenants can buy groceries in their bathrobes (a hard amenity to add in older buildings): Bidders valued the building's 28k SF Plum Market, plus 5k SF for two more retailers, for between $20M and $30M, he says.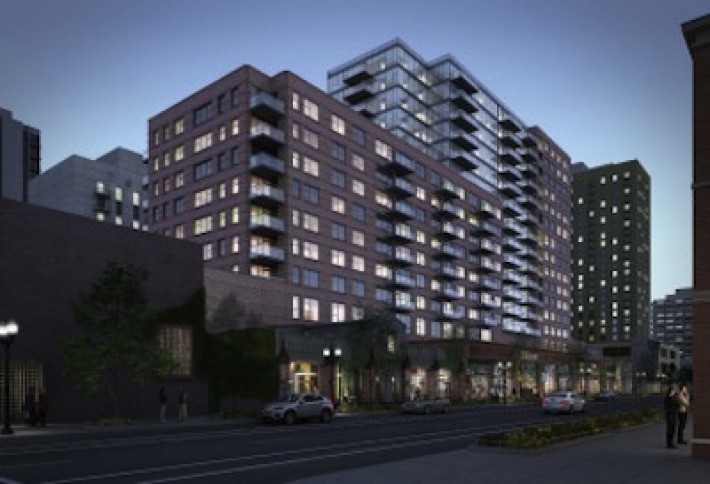 For those tearing their hair out over $632k/unit: "One transaction does not a bubble make," Jim says (plus it's actually lower when you factor in retail space). While the sale is a record for Chicago, we're still pretty cheap compared to other cities. 1225 could have sold in NYC for $1M/unit with nobody blinking an eye, he says. The sale was boosted by being the only one one in the market--next year's apartments on the block will have at least five or six competitors. The strength of Chicago's rental market hasn't even been fully represented: Rent escalations may slow in the next few years, but all new construction will fill, Jim predicts.