Theres tremendous demand for Cambridge life science facilities--from local beginners to global giants looking for a hug fromMIT. That makes this a good time for Bisnow'sLife Science Real Estate Summitthis Thursdayat the Boston Long Wharf Marriott.To prep you, here's a chat with one of our panelists, KlingStubbins principalChris Leary.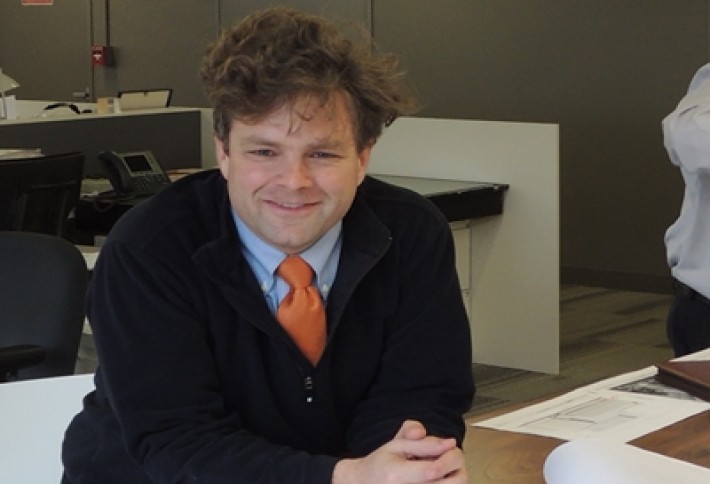 For Forest City, KlingStubbins is designing a260k SF lab/office building at 300 Mass Ave that Millennium Pharmaceuticals has leased. (Construction starts this fall.) For BioMed, it's fitting-out space for three tenants at the Fresh Pond Research Park.For Skanska, it's designing the interior for Foundation Medicines labs at 150 Second St. Chris team is also designing the interior fit-out for Lab Central, an incubator space for startups. At our event, you'll have a great morning featuring a half-dozen Boston life science real estate experts.Register today!

The Deal Sheet
CONSTRUCTION & DEVELOPMENT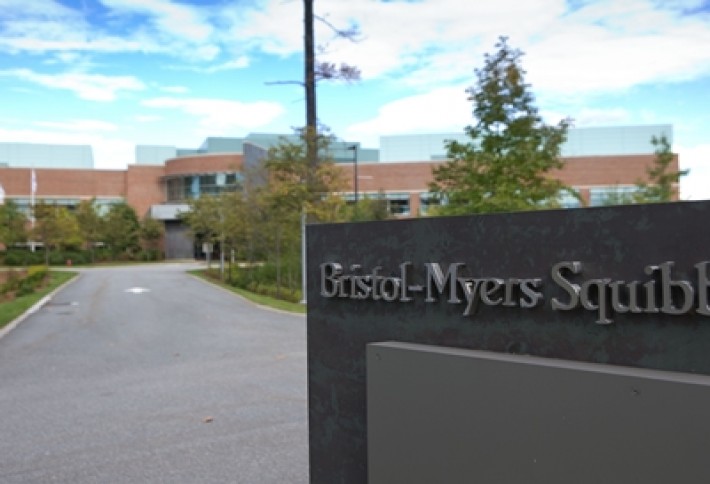 Bristol-Myers Squibbs$750M manufacturing plant in Ft Devens--the pharmaceutical companys newest,biggest biologics facilityand thelargest capital investmentin its history--is getting a210k SF, $250M addition. Two years of construction will start this fall.BMS is doubling down on its investment here to accelerate the launch of new biologics therapies, an increasingly important part of the companys pipeline, BMS spokesman John Patella tells us.The new project consists of a 110k SF plant for pilot production of therapies used just before the company is ready to ramp up to commercial production on them and a 100k SF plant to produce therapies for clinical trials.

***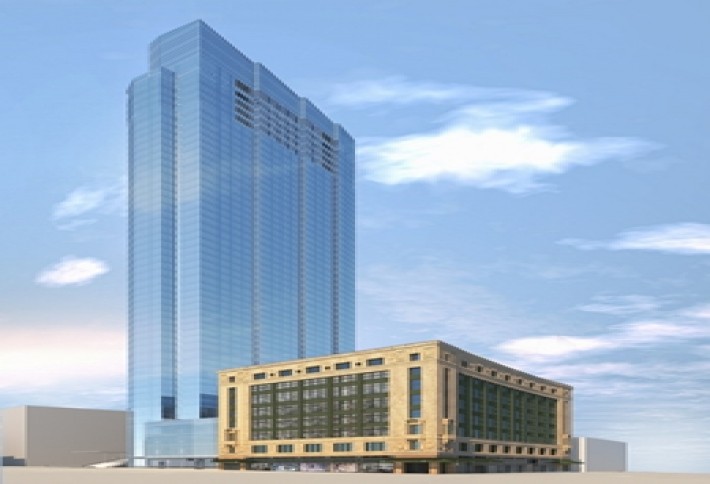 Construction will start soon on the $630M Millennium Tower/Burnham Building complex in Downtown Crossing being developed by Millennium Partners, now that Arnold Worldwide and Havas Mediahave agreed to lease 125k SFand become the anchor tenant, Millennium partner Tony Pangaro tells us. By Sept.14, Arnold and Havas will move into the historic former Filenes store, the only Boston building that Daniel Burnham designed.

***
Harvard University
and
Samuels & Associates
won city approval for a
$150M mixed-use
project in Allston at
Barrys Corner
, which will refashion a parcel adjacent to the Business School where public housing sat for decades. The
350k SF
development will include:
325 apartments
, 45k SF of retail space, and 221 parking spaces. 60% of the units will be studios and one-bedrooms, and 40% will be two and three-bedrooms.Public realm improvements include open space, facilities for car and bike sharing, and two new streets. The housing will consist of
two components
that share one podium for retail and residential amenities.
***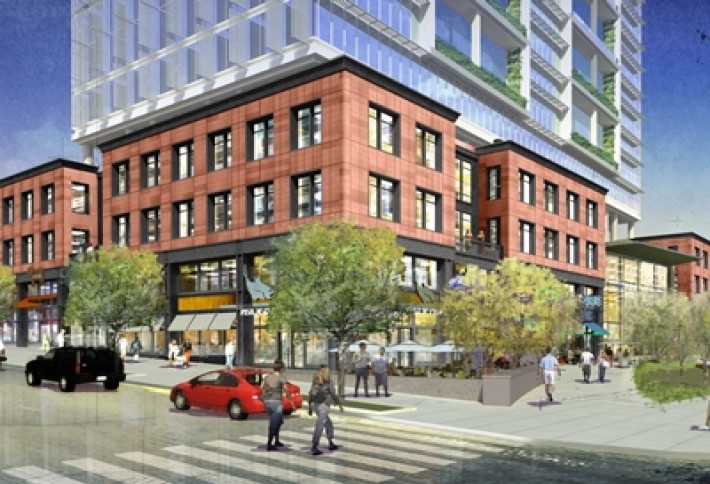 Leggat McCall Properties won a favorable reception from Cambridge residents for its revised $200M plan to redevelop the Edward J. Sullivan Courthouse on Third Street into 460k SF of offices, 24 housing units, 15k SF of retail,and 120 parking spaces. Its initial plan for an all-office developmentwasn'twell received, so it was re-designed. The project team includes: architect Elkus Manfredi, construction firm John Moriarity & Associates, landscape architect Carol R. Johnson Associates, and engineer McNamara/Salvia.Construction, slated to start Q1 14, will be completed Q4 15.

***
MassDevelopment is seeking proposals for residential development in Devenss Grant Road neighborhood, about 70 acres of the 4,400-acre community. Housing--including single-family homes, duplexes, townhomes, and multifamily buildings--is allowed under the areas existing zoning. The agency will sell sites to a developer or multiple developers to build and market up to 120 residential units at the former military base, which is home to a mix of businesses, government groups, and non-profits employingmore than 3,200 people.
***
Restoration Hardware, now known as RH, has opened a 40k SF store at 234 Berkeley St. One of the first buildings to open in Back Bay, the 1862 building designed by William Preston once housed the Historic Museum of Natural History. Owner S.R. Weiner undertook a nearly $10M renovation to transform what recently was LouisBoston into a high-end furniture and design showroom.
LEASING
The Center for Medical Simulation leased 13k SF for a new HQ at 100 1st Ave, Navy Yard Plaza, Building 39 in the Charlestown Navy Yard. The facility has rooms that replicate medical crisis situations, designed to help healthcare providers learnto handle challenging medical situations and improve their teamwork. Richards Barry Joyces Bob Richards and Alyse Garner repped CMS, while JLL repped landlord Navy Yard Plaza Development Associates 39 LP. Wise Construction did the renovation and build-out.
***
Planet Fitness signed a 19k SF lease at White City in Shrewsbury, a 255k SF strip mall thats home to Shaws supermarket, Dress Barn, and Austin Liquors. Charter Realty & Development brokered the lease.
***
BankNewport signed a 15-year lease with New Boston Fund on a pad site in a 400k SF retail development at the entrance to Quonset Business Park in North Kingston, RI. The bank will build a 2,000 SF branch on the corner of Gate Road and the center entrance.
EXECUTIVE MOVES
Bianca Girazian and Fengru Huang have joined Cambridge-based Acentech, a multi-disciplinary acoustics, audiovisual systems design, and vibration consulting firm. Bianca is the marketing coordinator. Fengru Huang will be accounting manager.
***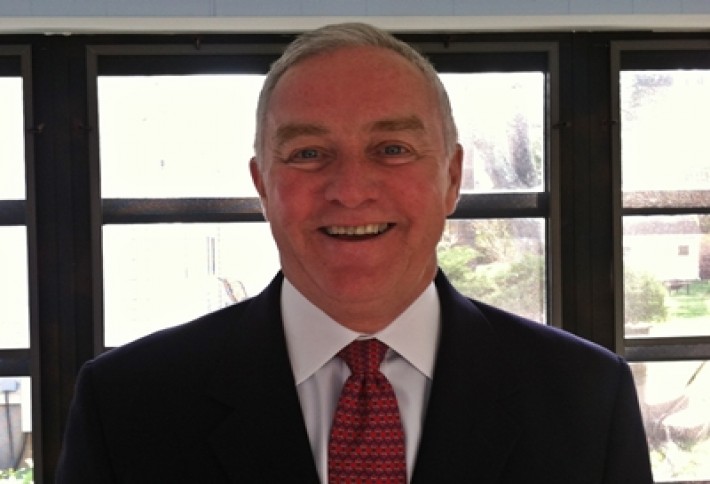 Dan McHale joined Diversified Project Management as a senior project manager for NYC metro area projects. He comes to the Boston-based owners rep from Rabobank, where he was SVP of projects for the Banks North American construction projects-- including multi-floor build-outs and data center refurbishments-- and was the head of IT and corporate infrastructure.