News
Piedmont Buying Burlington Core at Discount; The Deal Sheet
Piedmont Office Realty Trust is buying a stabilized core asset in Burlington at a significant discount to replacement cost, the REITs capital markets EVP Ray Owens tells Bisnow.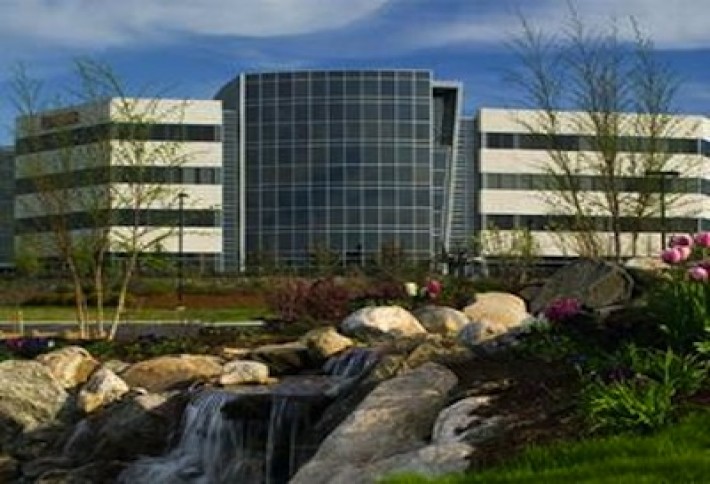 While Piedmont declined to state the seller or price, reports indicate that it paid $70M to Harvard Behringer, which purchased the 270k SF complex at 5 and 15 Wayside Rd for $82.3M in 06, a year of frenzied CRE acquisitions. Ray says he likes the Route 128 complex, which the Atlanta-based REIT is buying at a 6% cap because it requires little capital improvement and is 95% leased by three large tenants. The deal comes at a time whenthe cost to build here--including land acquisition--continues to be high and rising, Ray says.
SALE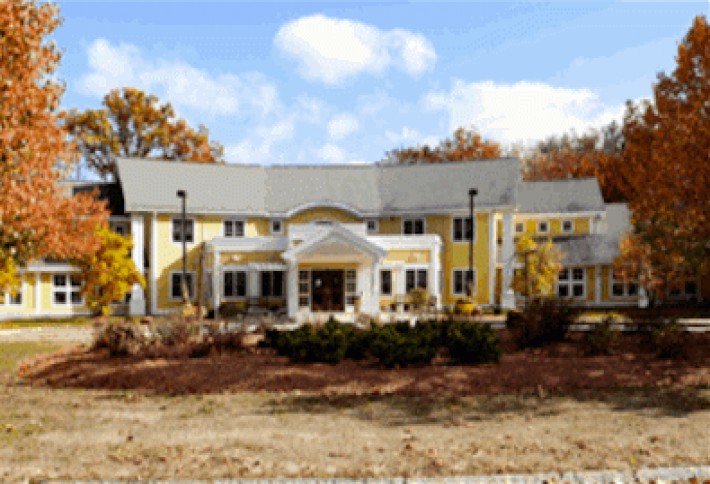 A JV between Grosvenor Fund Management and LCB Senior Living acquired The Arbors of Bedford, a specialized assisted living facility in Bedford, New Hampshire, for $35M. This is the second investment for the GFM fund, which was formed to purchase up to $500M in seniors housing and medical office facilities. The fund previously purchased Edgehill, a 266-unit continuing care retirement community in Stamford, Conn. The Arbors is the first acquisition for LCB Senior Living, a newly formed senior housing owner/operator based on theformer management team of Newton Senior Living, which was acquired by Lazard Freres in 05.
FINANCING
Hospitality Properties Trust closed on a $357.7M public offering of 14 million shares on Friday, the Newton-based REIT announced. HPT says that it priced the offering at $25.55/share, a 6% discount to last Mondays closing price of $27.19. The company expects to use the offering's net proceeds to pay back outstanding amounts from its unsecured revolving credit facility and for general business purposes.

***
Linear Retail
Properties
secured
$11M in financing
: a mortgage loan of $5.2M for Salem Park Plaza at 125 S Broadway in
Salem, NH
and$5.9M in a refi for Chelmsford Plaza at 103 Drum Hill Rd in
Chelmsford
from Enterprise Bank. Both retail centers are fully leased.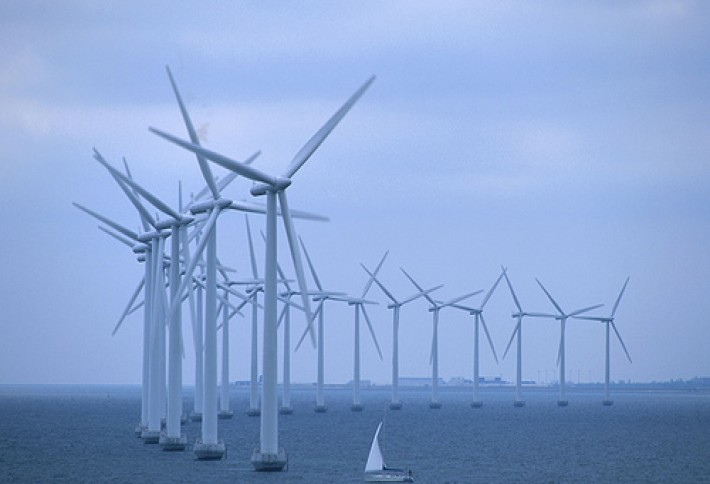 Construction may be near for Cape Wind--planned as a $2.6B, 130-turbine offshore wind farm--since The Bank of Tokyo-Mitsubishi recently announced it will provide $200M in debt capital. A long time coming, the project in Nantucket Sound was initially proposed in 01 but has encounteredresistance from those fearing it will harm the sound.
CONSTRUCTION & DEVELOPMENT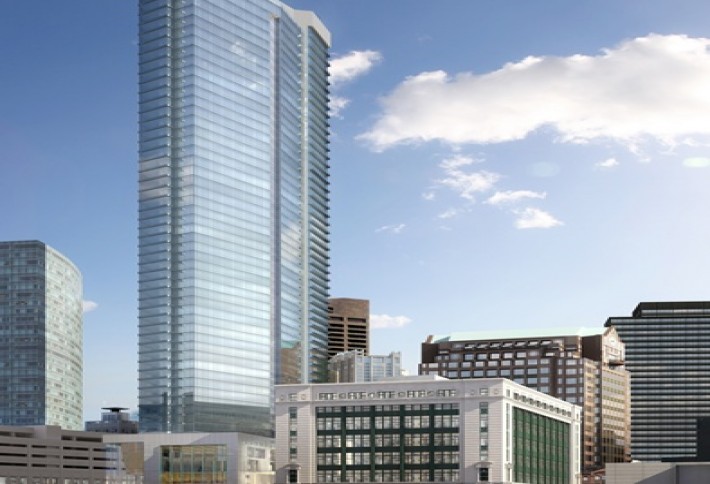 Millennium Partners plans to start construction this spring on the first building of its massive $615M, 1.3M SFmixed-use complex in Downtown Crossing, Mayor Thomas Menino announced yesterday during his annual speech before the Boston Municipal Research Bureau. Apparently, New York-based Millennium has an anchor tenant for the historic building, which once housed Filenes and will kick off the complex--sure to be a game changer for the recovering Financial District. The developer did not return a call seeking comment.

***
Wegmans
, a New York supermarket company, is in talks to build its
first supermarket
in
Boston
at Samuels & Associates' Landmark Center in the
Fenway
. The news came through Mayor Menino during the same speech yesterday. Samuels, which purchased the 949k SF office/retail building for
$453M
in 11 from The Abbey Group, is in ongoing conversations with Wegman's about a location in the Fenway and is confident it will have a positive outcome, says spokesperson
Diana Pisciotta
.
***
Expect
heightened commercial construction
starting in Q2, according to the uptick in architecture billings reported by the
American Institute of Architects
recently. Architects nationwide are seeing more work now than at any point since the start of the recession.The
Northeast leads
the pack with a high score of 56.7. The overall index reached 54.9 in February 2013, its highest level since early 2008.
LEASING
Cavium, Oxford Immunotec, CardioFocus, IQuum, Rockwell Automation, Sepaton, and Tekelec have signed 75k SF of new leases and nearly 115k SF of renewals at Marlborogh Technology Park in the past six months. Landlord Normandy Real Estate Partners was repped by Richards Barry Joyces John Lashar and Paul Leone.

***
Ethan Allen
,
Starbucks,
and a
Potbelly
Sandwich Shop
are joining the tenant roster at the Wayside shopping plaza in
Burlington
. The furniture retaileris taking 2,272 SF, Starbucks 1,589 SF and Chicago-based Potbelly is leasing 1,946 SF from landlord
Wilder Cos
.
***
Winslow
,
Evans
& Crocker
investment firm is leasing an additional 6,712 SF at
175 Federal St
in the Financial District near South Station, bringing the company'soccupancy up to 23k SF.
Landlord EOP
repped itself and Cresa Boston repped the tenant.
***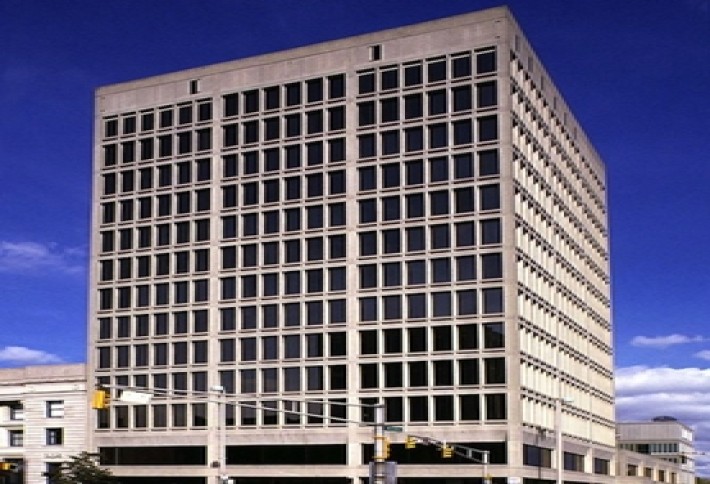 Nuance Communications is leasing 28k SF at 675 Massachusetts Ave in Cambridge in a long-term deal. Landlord Intercontinental was repped by JLLs John Osten, Peter Bekarian and Dan Kollar. Nuance, which plans fall occupancy, was repped by Newmark Grubb Knight Franks Ryan Weber. For this unit of Nuance, which has its worldwide HQ in Burlington, the moveis a relo from 17 Dunster St near Harvard Square.
Even with the snow, it's spring! What's your favorite way to break loose? Tell susan@bisnow.com.