News
What Happened In Vegas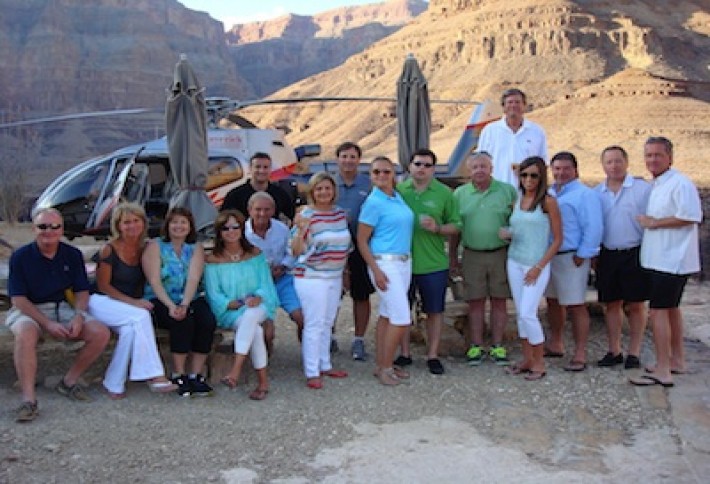 MacKenzie Retail's Tom Fidler (right) likes to offer clients and colleagues a different Vegas from ICSC RECon's dinners and cocktail party scene. This time, he treated Joe Snee, Kim Snee, Mary Jo Martin, Jackie Euler, Mike Gioioso (MacKenzie), Jerry Wit, Diane Wit, Jim Martin, Adele Richer, Michael Greenebaum, Mark Bennett, Bryce Turner, Laura Christou (MacKenzie), Mike Euler, and Ernie Moyer to a sunset chopper tour of the Grand Canyon and the Strip. (Just thinking about it gives us vertigo.) The trends Tom picked up from ICSC: Quick-service and specialty food shops continue to lead the charge, and fashion is making a comeback as new developments add stores and retailers expand.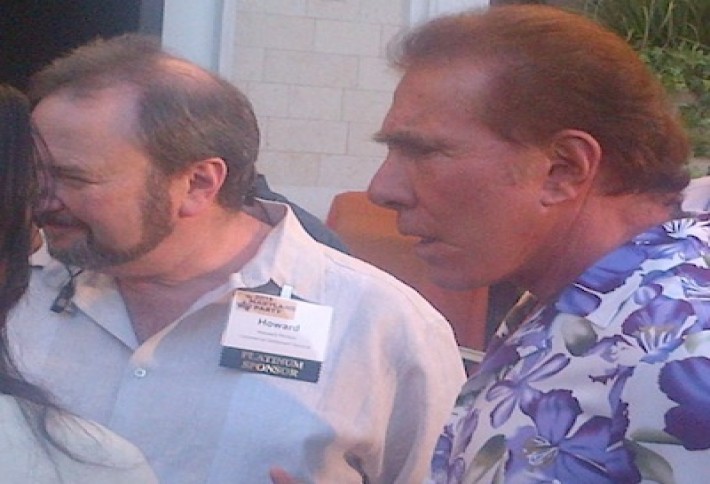 Residential Title & Escrow's Howard Perlow rubbed shoulders with Steve Wynn and 1,500 attendees as the organizer of the Maryland party, which led Brown Craig Turner's Bryce Turner to wonder who's minding the store at home. Thanks to Larry Lichtenauer for the pic.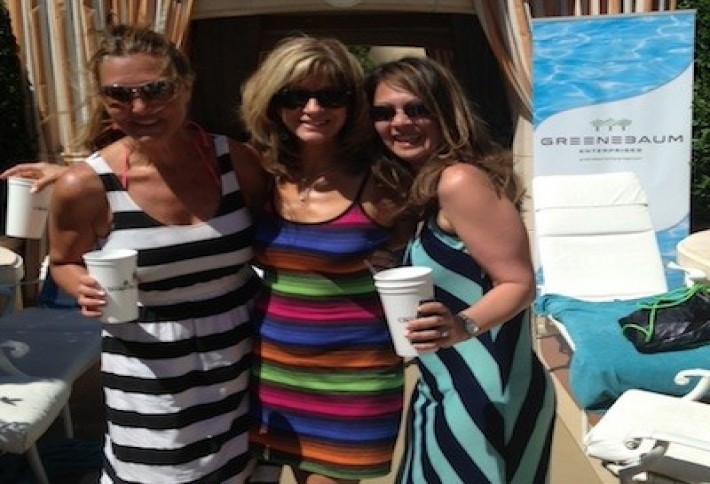 Bryce sent in this pic of ARK Design's Adele Richer, Merkel Design Studio's Nina Merkel, and Rosenberg Martin Greenberg's Christine Pham at the Maryland party preview around the Encore at Wynn pool on Sunday.
Pool parties aren't just for the private sector. At the Wynn on Monday, we snapped DC Mayor Vincent Gray, Baltimore Mayor Stephanie Rawlings-Blake, and Maryland Lieutenant Gov. Anthony Brown.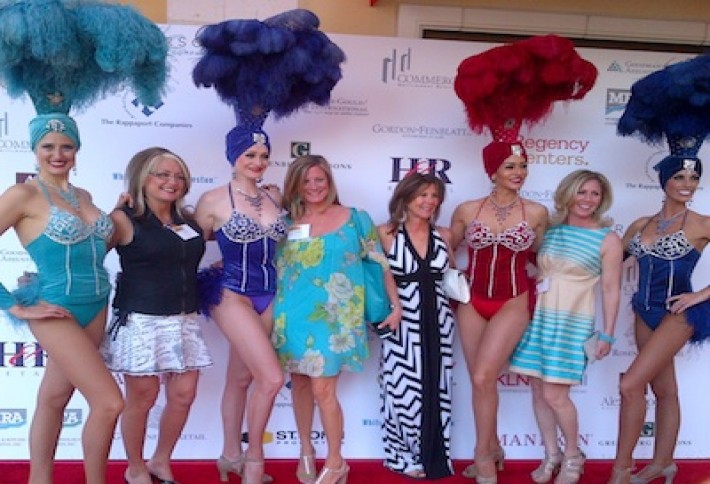 You just can't out-show a showgirl. Larry also sent us this of Caesars Las Vegas' Teresa Hemphill, American Office Interiors' Emily Brown, Safway Services' Kim LiPira, and Caesars Entertainment Maryland national sales manager Lisa Hunter. Most of Lisa's clients are based in Baltimore, and she connected with a number of companies at ICSC that have potential for more meetings in Vegas and Atlantic City. She also tells us Caesars' Horseshoe Casino in Baltimore will break ground this Wednesday.