News
3 Pockets Where St. John Is Going Spec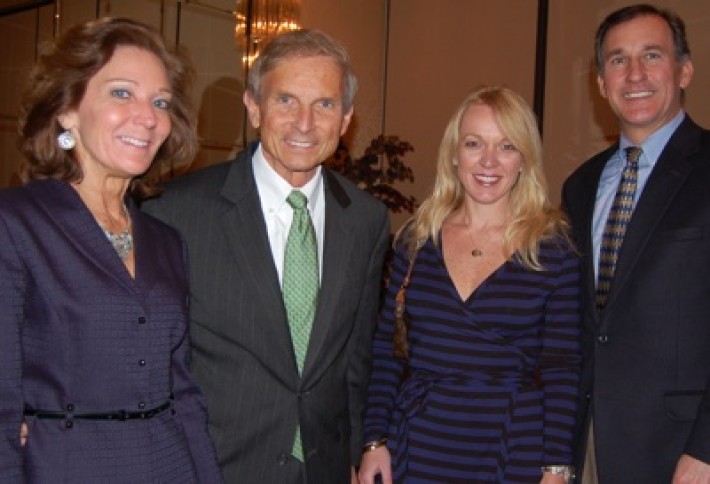 Jerry Wit gave us the breakdown on St. John Properties' massive amount of spec space going up in Baltimore: 215k SF across three sites. The overall Baltimore market may be down, he says, but particular pockets have "a faint heartbeat" and little supply, and Jerry's colleague Rick Williamson is on the ground radioing in thumbs-up signs for building. (Above at a recent NAIOP Developers Council dinner are Axiom Engineering's Peggy White, Jerry, Residential Title & Escrow's Terry Anne Hearn, and Merritt Construction Services' Dan Pallace.)
1) 6170 Guardian Gatewayat The GATE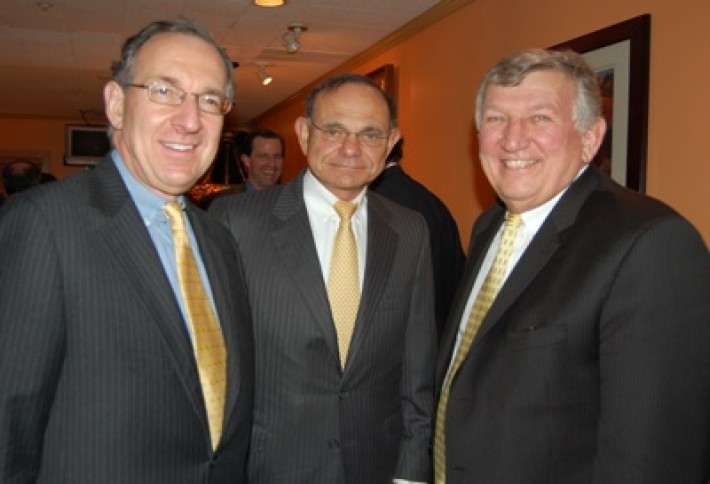 The 25k SF of Class-A office will deliver next month. Jerry says sequestration has not turned out to be the "Armageddon everyone thought," and the firm of Ed St. John (snapped above in Annapolis, center, with DLA Piper's Richard Levine and Maryland State Sen. Ed DeGrange) always wants inventory ready for tenants at Aberdeen Proving Ground when they need it. Development had slowed at The GATE, but with this building, St. John's 416-acre, 95% leased park is revving its engine again.
2) 809 Pinnacle Dr at BWI Technology Park II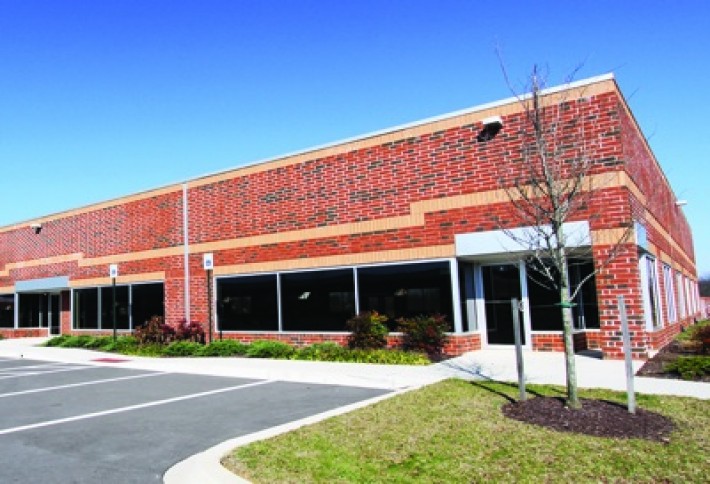 St. John has started a 51k SF flex building (which will look just like the one above), the first in the 50-acre park, which can hold 250k SF. Jerry tells us Baltimore-Washington Parkway drivers will remember this parcel as a huge wooden fence that stood for 40 years. What they didn't know was what was behind that fence: Maryland's fourth most heinous tire pile (yup, the state does rank them). The 45,000 tires are gone, and the building replacing them will deliver in late spring.
3) 8135 Maple Lawn Blvd in Maple Lawn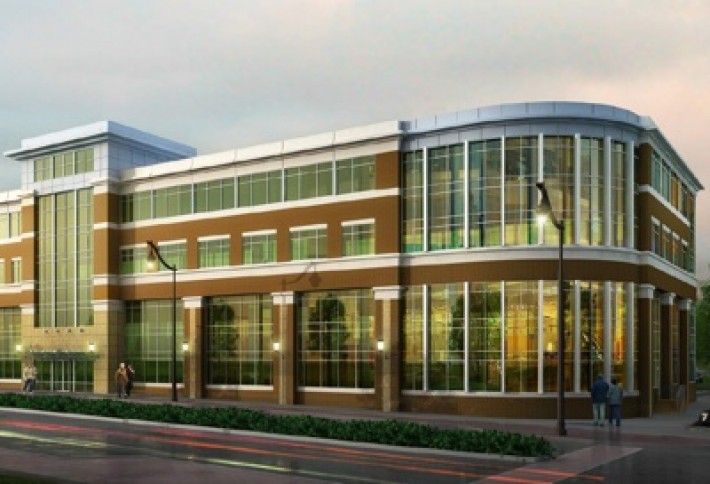 It's couples night in this rendering. St. John has also broken ground on this 140k SF, Class-A office. The developer acquired the existing 388k SF of office in Greenebaum Enterprises' 600-acre master-planned residential, retail, and office community and has entered a 50/50 JV with Greenebaum to develop the remaining 800k SF of office. Set to deliver this fall, 8135 Maple Lawn Blvd is the first for the partnership. Jerry tells us demand for Class-A+ in the submarket is so strong it's hard to stay ahead of demand.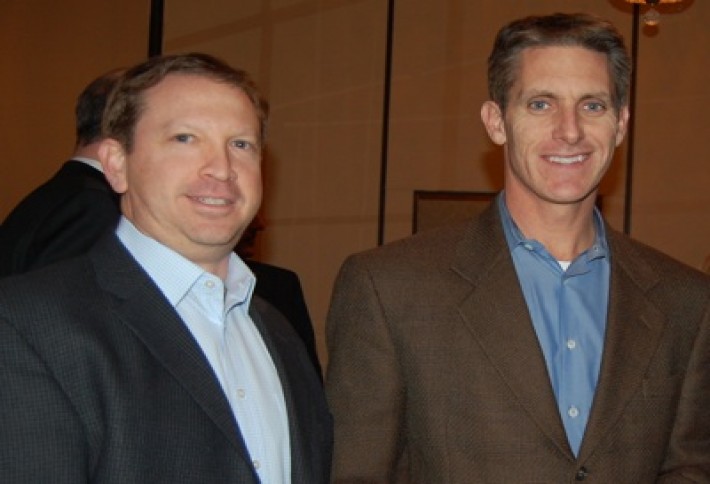 Also at the NAIOP Developers Council dinner were CSG Partners' Alan Grabush and Chesapeake Real Estate Group's Jim Lighthizer. Alan and Matthew Steinmeier are rounding out their first quarter of ownership of CSG Partners (after buying out their three partners). Alan tells us the focus is industrial and office value-add acquisitions within 60 miles of Baltimore, primarily portfolios of 150k SF or larger. No acquisitions in the past nine months, but the company has several offers out and hopes to close multiple deals by year's end.