SAN ANTONIO
LEASES
Stream RealtysCarolyn Hinchey ShawandSeth Prescottinked two leases totaling37k SFat Centre Plaza (45 NE Loop 410) for landlord Live Oak-Gottesman.Vantage Bank Texasrenewed and expanded its 19k SF HQ andStar Anesthesiaalso expanded its 18k SF HQ.
***
Subsidiaries ofRetail Properties of Americasigned two leases totaling42k SFat La Plaza Del Norte.Sam Moon Trading Co leased 19k SF andTotal Wine & Moreleased 23k SF; both are the first locations in San Antonio. The center is now98% leased.
***
MSE Express Americarenewed11k SFat 4940 Eisenhauer Rd, a property owned by Prologis. CBREsJosh Aguilarrepped the tenant.
***
Joes Volcanorenewed10k SFat Ingram Square (6531 NW Loop 410).Retail SolutionsTim McBreartyrepped the landlord.
***
Hobby Lobbyleased55k SFat Creekside Town Center (I-35 and FM 306 in New Braunfels). NewQuestsDavid Meyersrepped the landlord in-house and Concordia EquitysPaul Burkhartrepped the tenant.
DEVELOPMENT
Woodbine Developmentis building a146-roomluxury boutique hotel as part of thePearl. Roman & Williams Buildings and Interiors, Three Living Architecture, and Kimpton Hotels & Restaurants are on the project team. The hotel will open next fall in the formerbrewhouse, a 119-year-old structure. The team will also construct anew six-story towerand include two restaurants and a rooftop pool. Woodbine also manages development of thePearl Parkwayproject, 157k SF of mixed-use space.
***
Metropolitan Methodist Hospitaltopped out the expansion of its Downtown campus.Skanskais developing the85k SF, seven-story patient tower, which will house an ICU that can accommodate 48 beds, diagnostic and surgery areas, and a gastrointestinal lab. The project will deliver in early 2014.Ear Swensson Associatesis the architect.
***
The LaSalle Groupis building the companys first memory care community in San Antonio,Autumn Leaves of Stone Oak. The30k SF, $11M facility will serve 50 residents and is slated to open in spring 2014.

AUSTIN
LEASES
Pure Networx leased 10k SF at Stonehollow at11525 Stonehollow Dr. HPI Real Estate Services & Investments represented the landlord.
SALES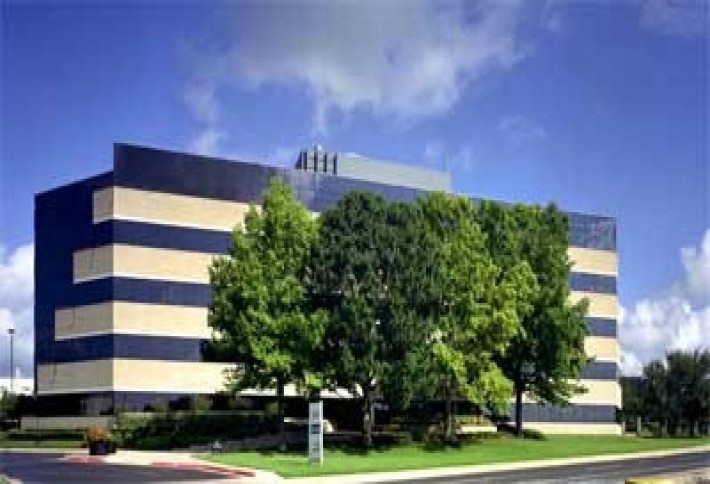 Houston-based Boxer Property made its f irst Austin acquisition with the purchase of the 80k SF LaCosta Centre at 6300 La Calma near I-35 and Hwy 290 in Austin. Boxer director of acquisitions Andre Pereira says Boxer already manages and leases a few buildings in Austin. This building fits in well with the Boxer model of purchasing value-added, multi-tenant office buildings, he says.
***
Karlin Real Estate bought Metric 7, a vacant 89k SF flex industrial building that has been lender-owned for years. Karlin plans to renovate the interior, delivering open, high-ceiling creative office and flex space accommodating tenants ranging from 15k SF to the full space. Metric 7 is located down the street from the Domain at 9715 Burnet Rd. CBREs Mark Emerick represented Karlin. Colleagues Greg Marberry and John Barksdale represented the seller, Thrivent Financial. Mark and John will handle leasing.
FINANCING
Berkadia Commercial Mortgage VP Andy Hill closed $37M in financing for four multifamily properties in Austin and Houston for AHC Creekstone. The owner borrowed $15.4M in financing for the acquisition of Creekstone Apartments, formerly known as Palms at Walnut Creek, in Austin. The floating-rate loan features a sub-3% interest rate and was closed approximately 45 days from application. It was arranged through Berkadias Freddie Mac program. The property features 835 one- and two- bedroom units and is 95% occupied. The borrower is planning a substantial amount of upgrades to the propertys interior and common areas.
CONSTRUCTION
[caption id="attachment_72205" align="alignnone" ]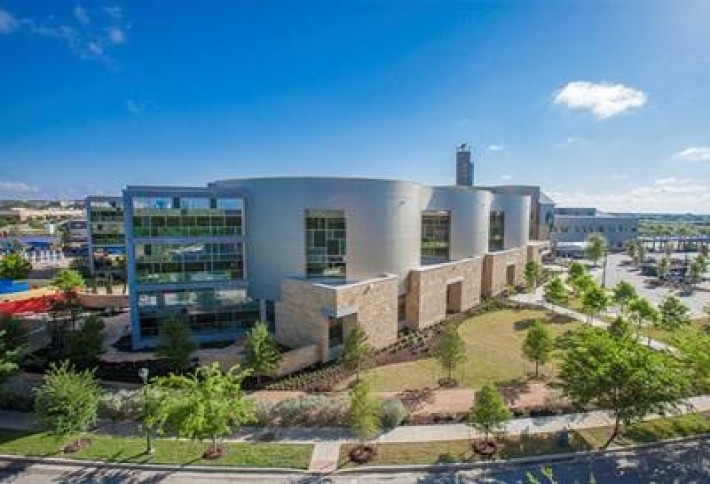 Marc Swendner[/caption]
The $48M W.H. and Elaine McCarty South Tower at Dell Childrens Medical Center opened its three-story 75k SF tower earlier this month, two months earlier than anticipated (done in just 15 months).Execs from the hospital, Seton Healthcare, and The Beck Group (the GC) helped cut the ribbon. This third patient tower includes 72 beds, the centers first inpatient rehab unit, and expanded services for children with epilepsy. The six-bed rehab unit for seriously injured children is the first of its kind in the Austin area. The addition is projected to receive the nations first Platinum certification under the new LEED for Healthcare rating system.
A word to the wise aint necessary; its the stupid ones who need the advice. Bill Cosby. What advice do you have for us? Catie@bisnow.com and tonie@bisnow.com