News
Should Hotels Worry?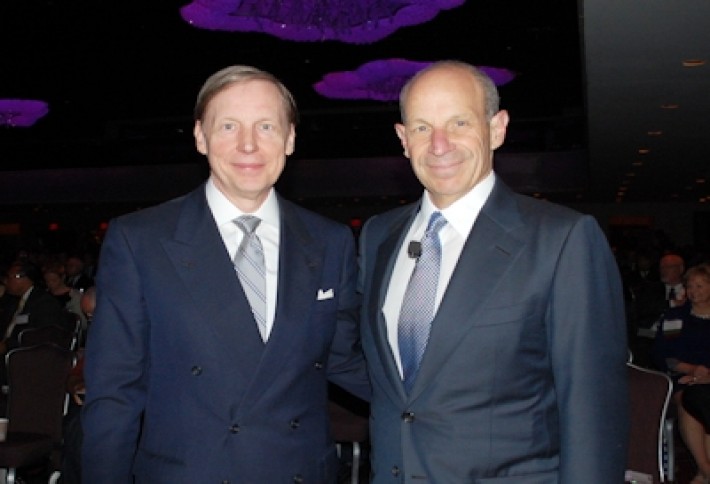 Speaking of hotels,Bisnow is on the ground at the 35thannual NYU hospitality conference in Manhattan yesterday. There we snapped NYU Preston Robert Tisch Center divisional dean Bjorn Hanson and Loews Hotels chairman and event chair Jonathan Tisch in front of a crowd of 1,800.
[caption id="attachment_79142" align="alignnone" ]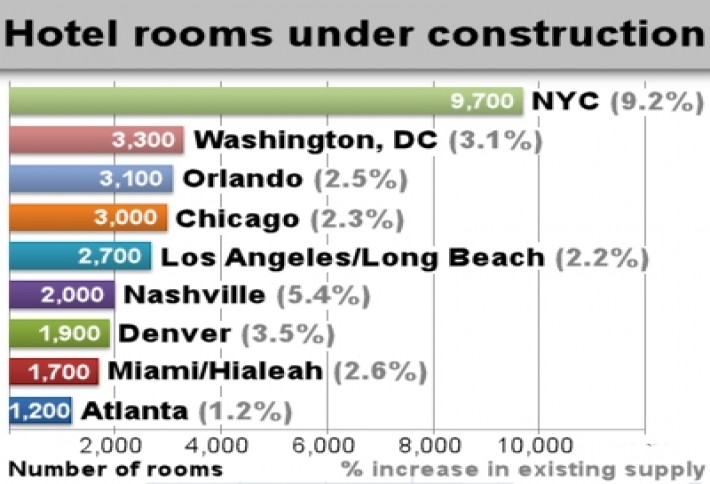 STR Global[/caption]
It's no fun being at the bottom of a chart, but we like to see ourselves as holding up the rest. (We're optimists. The complimentary bottle of water is half full.)Supply and demand are both at historic levels, says STR Global chairman Randy Smith, who joined HVS chairman Steve Rushmore for a statistical look. Monthly room supply clocked in at nearly 148 million rooms in April, a 600,000-room jump in only 10 years. Room demand is also on a tear at 92 million room nights a month, a new record, he says.