News
Internet Forces Aaron's To Try New Store Format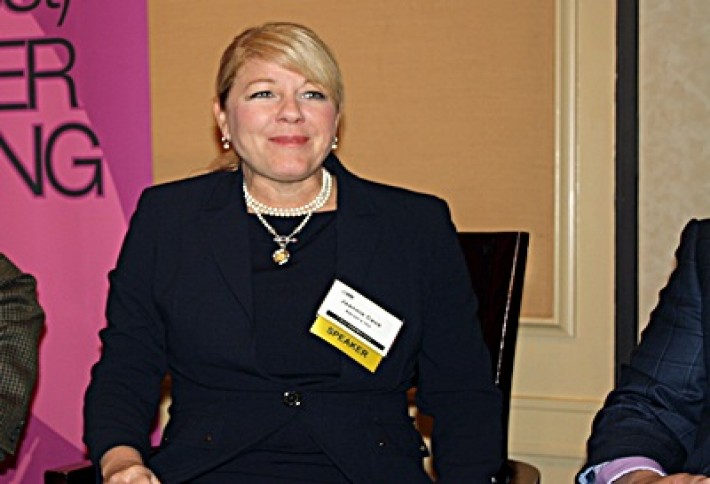 Online retail competition hasAarons Rents trying differentformats, including one where regional stores are fed by a small distribution hub instead of carrying inventory in the actual store. Aarons real estate VP Jeannie Cave says the company is experimenting with various sizes--4,500 SF, 8,000 SF, and 15k SF. (To mimic the Internet, try throwing billboards at customers' heads when they least expect it.) Jeannie spoke to our audience of more than 200 CRE pros at this mornings Bisnow Atlanta Retail Real Estate Summit at the Grand Hyatt in Buckhead.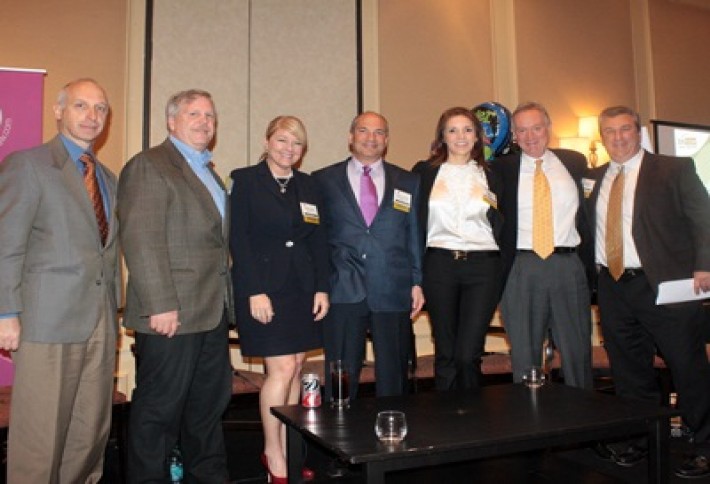 Jeannie (flanked by Cooper Carry principal Angelo Carusi, Phillips Edison & Co project manager Jim Carlson, The Shopping Center Group chairman David Birnbrey, JLL managing director Margaret Caldwell, Sembler Group VP Charlie Heard, and Hartman Simons'Bob Simons)tells us the company will likely open 10 new stores here. It's conducting a market analysis to make sure our stores are in the right place. That could mean some stores in metro Atlanta might be relocated.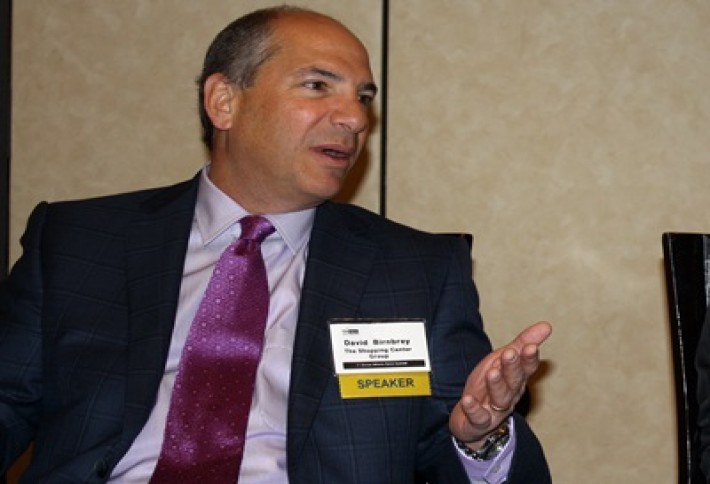 David says the QR code is the worst thing to ever happen to retailers--allowing any customer with a smart phone to immediately price check (called showrooming in retail speak). Some retailers, believe it or not, are actually charging entry fees to enter their stores, David says. I think theyre shooting themselves in the foot.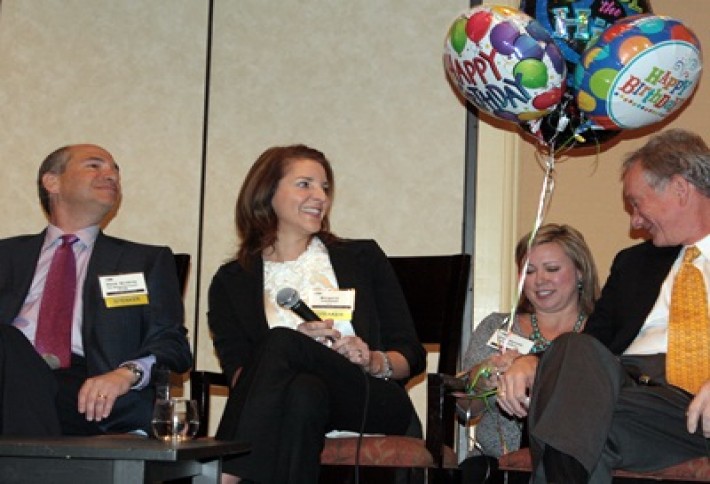 We also took a few minutes this morning to celebrate Margaret's 22nd birthday (who began her career as a 10-year-old prodigy, we promise). "Now it's getting back to the days of 2006," she said when asked about the state of retail investment. That means more bidders and better pricing on the right properties. She says her team has 30 deals in the market, with four having just closed. "I don't see it slowing down." Check back Monday for more from the event.