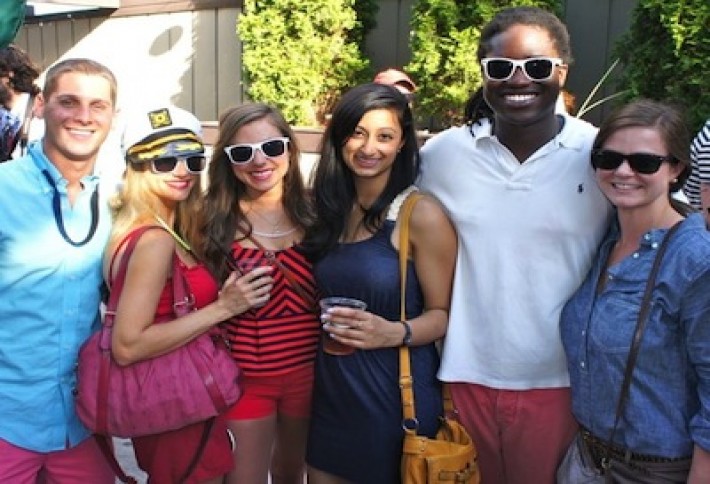 Saturday afternoon we went to Glover Parks Town Hall for the summer kickoff party for Yacht Week. We snapped its Kevin Kirk, Tessa Taylor, Emily Kate Rubio, Anchal Gugliani, and Sesie Bonsi with DC Public Schools Frances Braswell.
Susan ONeils Demi Meeker, FSGs Meagan Riley, DCs Allison Kopp, J.McLaughlins Caitlin Maguire, and Holland and Sherrys Caroline Barth donned their best nautical attire.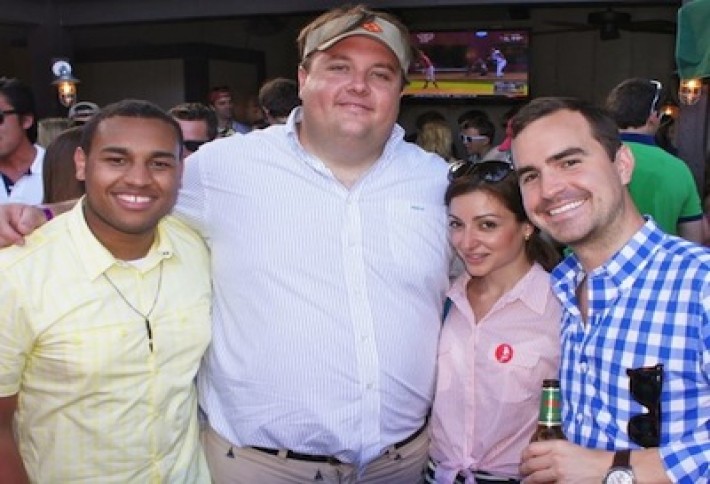 What Do I Wear's Joel Cas, Mason Inn owner Fritz Brogan, who held the after-party, Sophie Blake, and Booze Allens Nolan Harte.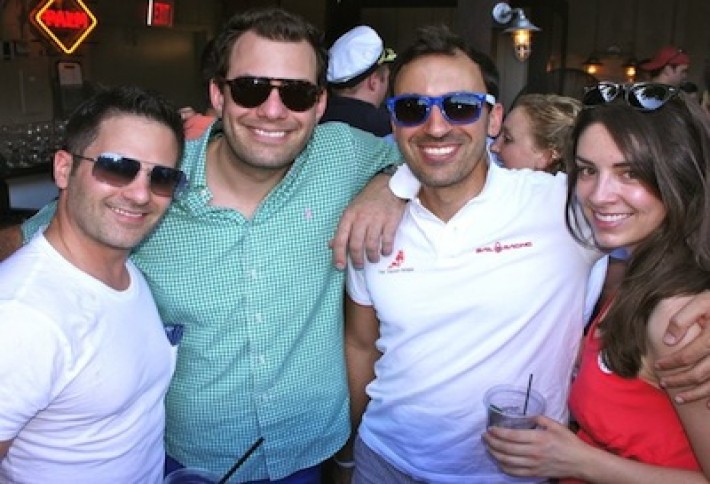 Lobbyist Daniel Fisher, Christopher Gindy Gindlesperger of Gindys Pics, Sergio Rodriguera, and Council on Competitiveness Alana Nolan. Guests enjoyed unlimited Palm Belgian Pale Ale and nautical cocktails in the warm day, with the music of DJ Fresh Air.
Travis Holler and Alfredo Flores contributed to this issue.