We celebrated Chinese New Year at The Source with Wolfgang Puck, who tells us his favorite food will always be schnitzel, but he loves spicy foods, especially in Asian cooking. We snapped him flanked by Capital Trust Group CEO John Oswald, The Holt Groups Debbie Holt, exec chef Scott Drewno, and Johns wife Mona.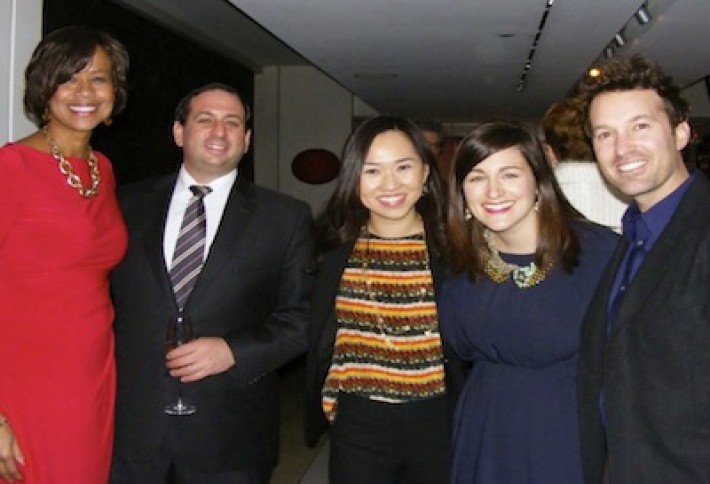 The sold-out six-course Year of the Snake meal included tea-smoked snakehead and wok-fired Maine lobster. Here, Newseum SVP Pam Galloway-Tabb, Patton Boggs Matthew Dressman, DHS Heather Wong, and NBCs Heather Neal with husband Jason.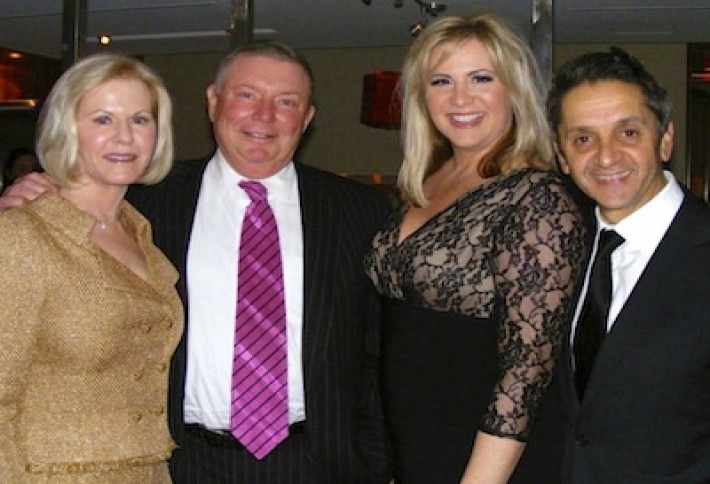 After dinner, guests went downstairs for a screening of an episode of Bizarre Foods, featuring only DC food. Here, Washington Radiologys Marti Nelson with husband Merrill Lynchs William, IBMs Jennifer Nelson, and The Source partner Alex Resnik.