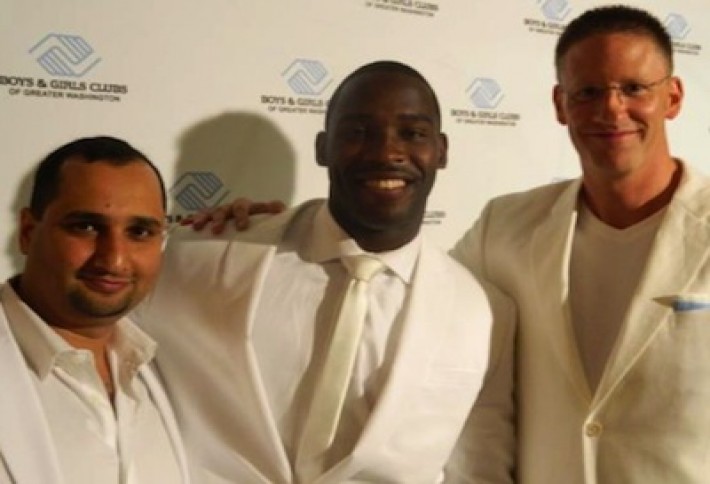 Last night we also went to the inaugural All-White charity event hosted by Skins player Pierre Garcon at The Millennium Building on K Street. We snapped the star wide receiver flanked by ESB Advertisings Eiman Bassam and Jim Freeman.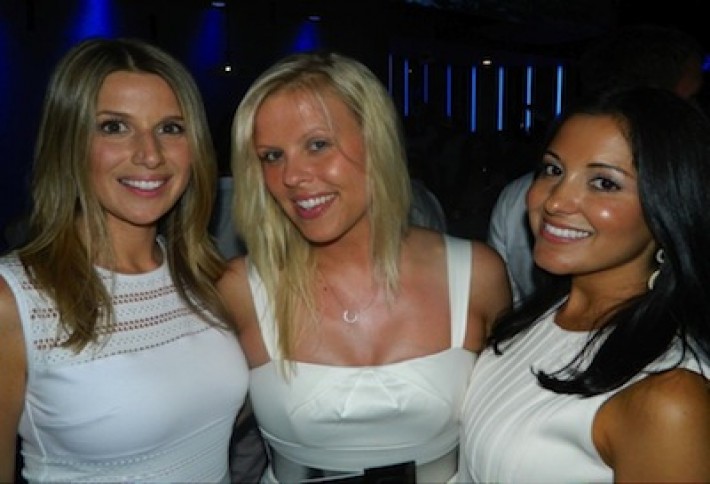 Over 200 guests decked out in their best white attire (we wore pink pants oops!) began at a reception featuring white drinks andhors doeuvres, continuing in the club space, where everyone danced and watched the Spurs-Heat game 1 thriller (congrats, San Antonio). Here, Jessamyn Paribello, Alexis Strong, and Caroline Morcom.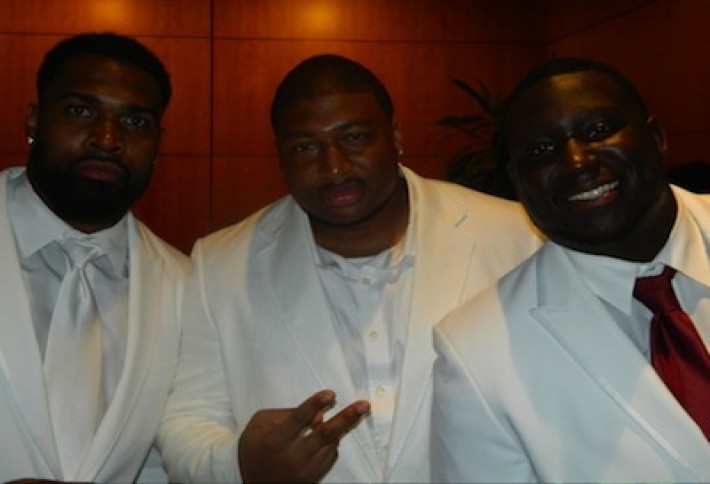 'Skins players Doug Worthington, Stephen Bowen, and Jarvis Jenkins. The benefit raised over $30,000 for DC'sBoys & Girls Clubs, which serve1,300 kids. Pierre says its similar to a club he used growing up.