News
The Party of the Year!
Last night we went to the Kennedy Center for a white tie gala celebrating the opening of Nordic Cool, a month-long celebration of Scandinavian culture that includes work from over 750 artists. All we can say is wow!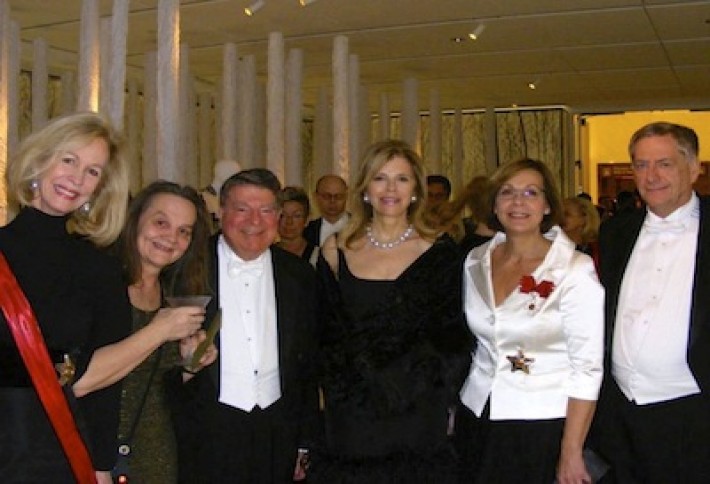 The night started with cocktails (we loved the Ingrid Bergman, a pink drink of vodka and Scandinavian bitters) through several rooms of art on the top floor. We snapped co-chair Bonnie McElveen-Hunter (a former ambassador to Finland), artist Karrina Kaikkoken, whose massive sculpture of shirts is in the Hall of States, philanthropist Calvin Cafritz with his wife WNO exec committees Jane, and Finnish ambassador Ritva Koukku-Ronde with her husband UTT director Hidde.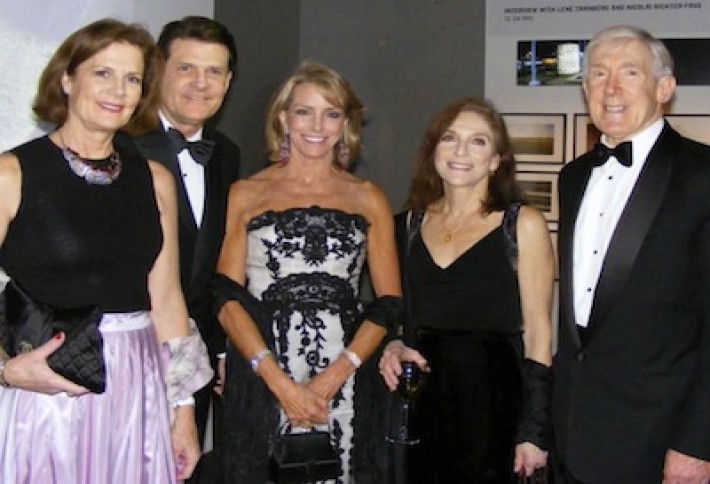 We listened to five beautiful symphonies, one for each Nordic country, by the Royal Stockholm Philharmonic. Here, DNC National Finance chair Jane Stetson and husband Kennedy Center Presidential advisory committee memberBill, former Ambassador Elizabeth Bagley (whose international bona fides include doing Irish dancing growing up), Postal Regulatory Commission chair Ruth Goldway, and Undersecretary of State for Economics' Bob Hormats.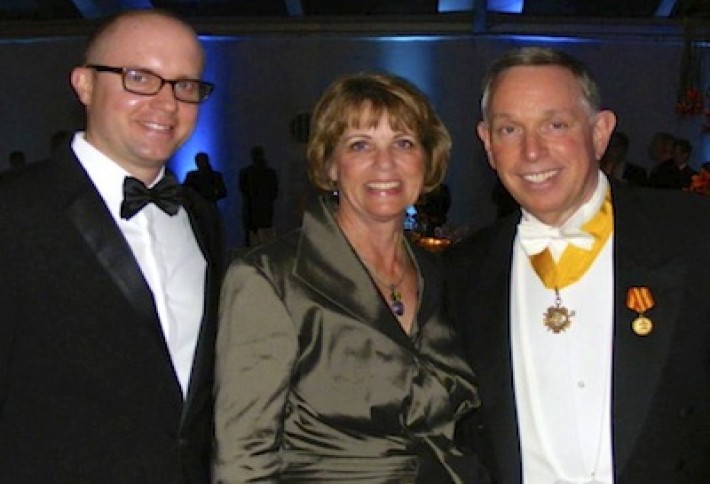 After the show, we headed outside to a tent for a four-course Scandinavian meal with Norwegian crab, Icelandic lamb three ways, and a dessert that lit up. Here, Ken Cen prez Michael Kaiser (right) is with CFTCs John Roberts and his mom retired writer Amy.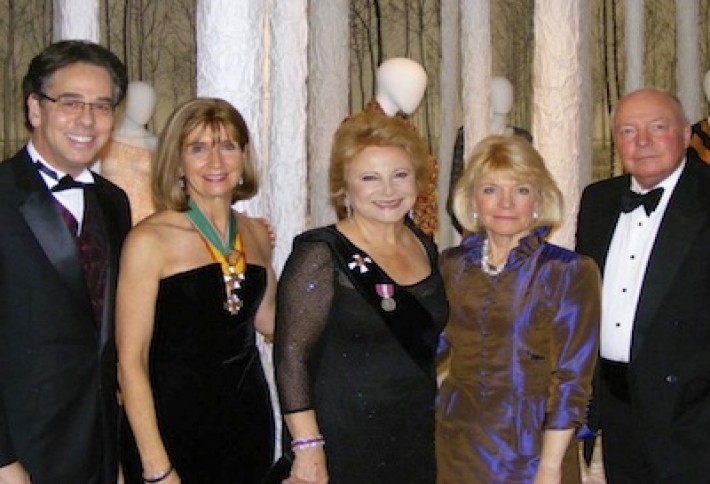 Dinner courses were separated by musical acts: a choir procession, a trio singing traditional music (somewhat like speaking in tongues, our Norwegian friends tell us), and an unforgettable rendition of Ave Maria on the piano. Here, WPAS prez Neale Perl, Harvards Paula Dobriansky (former Undersecretary of State for Democracy), Mary Mochary, and Lena and Lennart Scott-Lundh.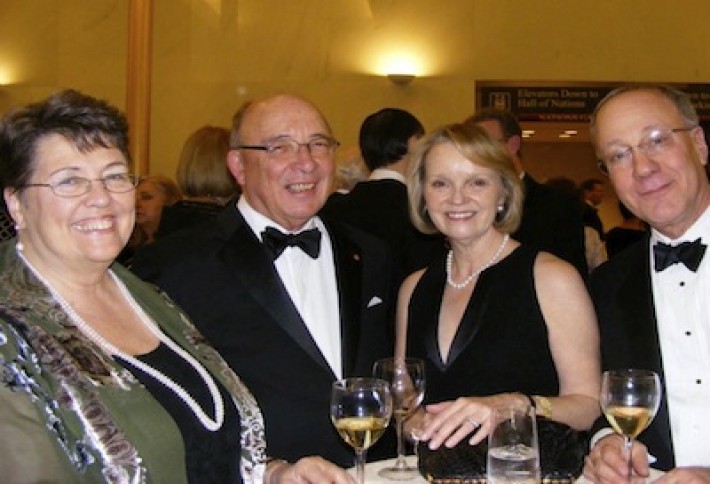 In the Ken Cen halls, there are giant Nobel medallions reminding people of prizes past. We snapped the two Nobel Laureates in the room, Dale Mortensen and Roger Myerson, with their wives Beverly and Gina. They both work at Northwesternbut didnt realize theyd be at the same event across the country.
Decorations in the pop-up tent were sparse but stunning: blue lighting in the halls, a see-through roof to the green/blue Nordic lights outside the Center, and some of the most beautiful flowers weve seen, created by Gunnar Kaj, who also does flowers for the Nobel Prize ceremony. Hes flanked by John and Alicia Klaffky and by Bill and Lynn Hessick.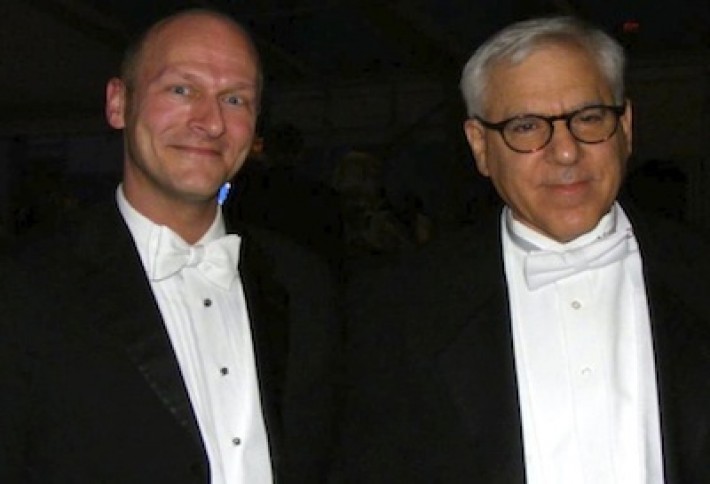 Kennedy Center chair David Rubenstein, right, is headed to Helsinki and Stockholm in a few days. We snapped him with his director of special programming Robert Pullen.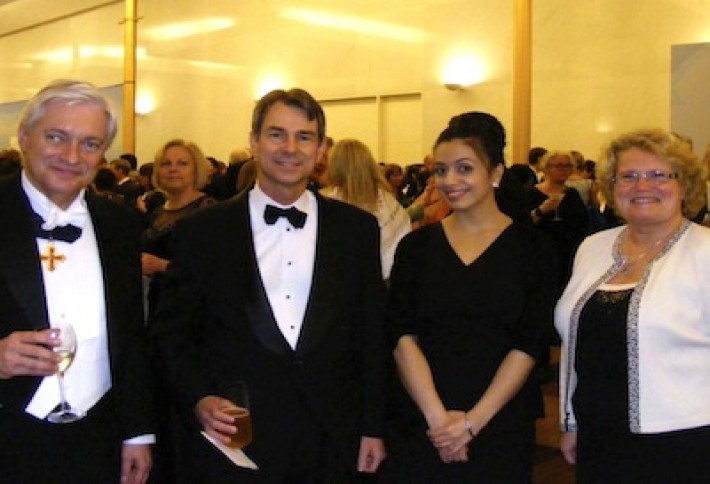 Danish Ambassador Peter Taksoe-Jensen and his wife Ceciliabookend Arnold & Porters John Bellinger, who worked on treaties with the Ambassador, and Norwegian Culture MinisterHadia Tajih.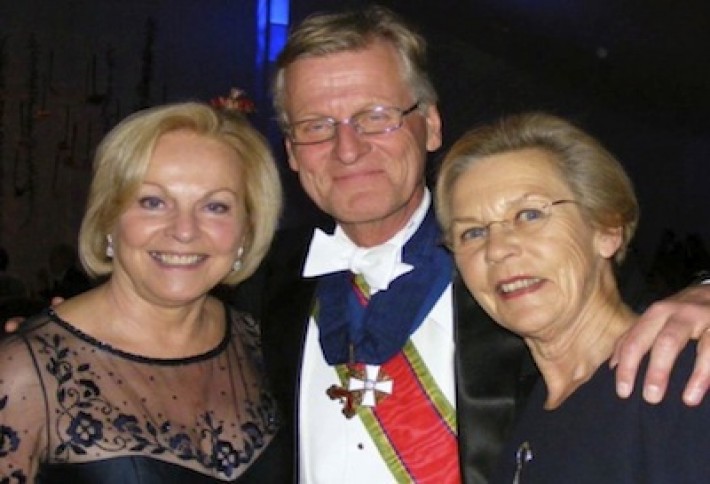 The gift bag had a little of everything--Nordic CDs, an umbrella, raspberry crme-filled chocolates, and more. Here, US Ambassador to Denmark Laurie Fulton is with Swedish Ambassador Jonas Hofstrom, and his Consul General in SF Barbro Osher.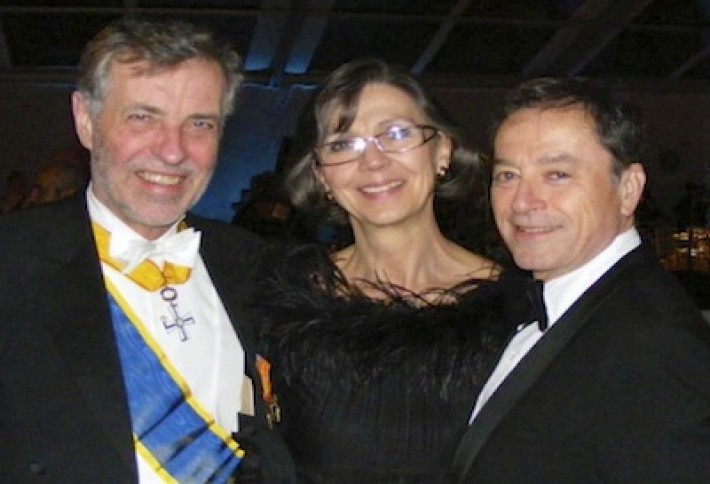 We learned to say our motto, Almost Never Boring, in Norwegian: Nesten Aldri Kjedelig. Here, Finish-Swedish politician Jan-Erik Enestam is with former Hungarian Ambassador now head of Johns Hopkins Center for Transatlantic Relations Andras Simonyi and his wife Nada.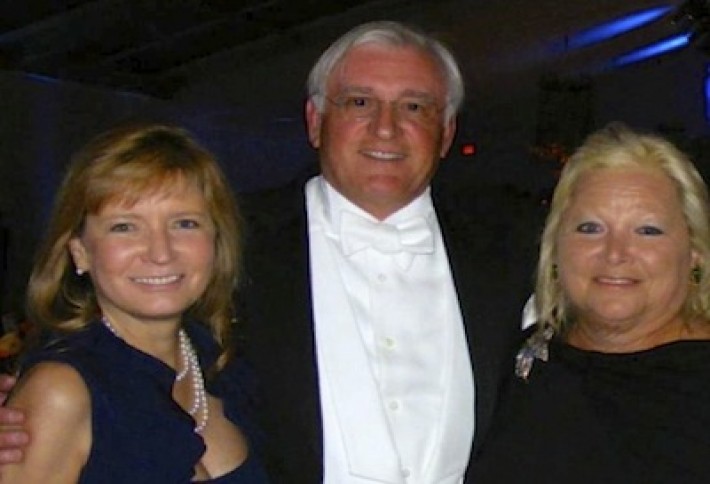 Tregaron Conservancy exec director Bonnie LePard with philanthropistsJ.C. and Connie Milsteinde la Haye St. Hilaire. With Nordic Cools giant installations, delicious food, and new shows every day for a month, well be back soon.
Caitlin Byrnes contributed to this issue.