We joined hundreds at the Ritz for the annual Tennis Ball supporting the Washington Tennis & Education Foundation. During the VIP reception, we snapped Harmon & Wilmots David Wilmot, WTEFboard prez Hillary Baltimore, and both honorees: RLJ Companies founder Bob Johnson, and Kastles owner Mark Ein;a power lunch with this angel investor was a hot ticket in the mini live auction.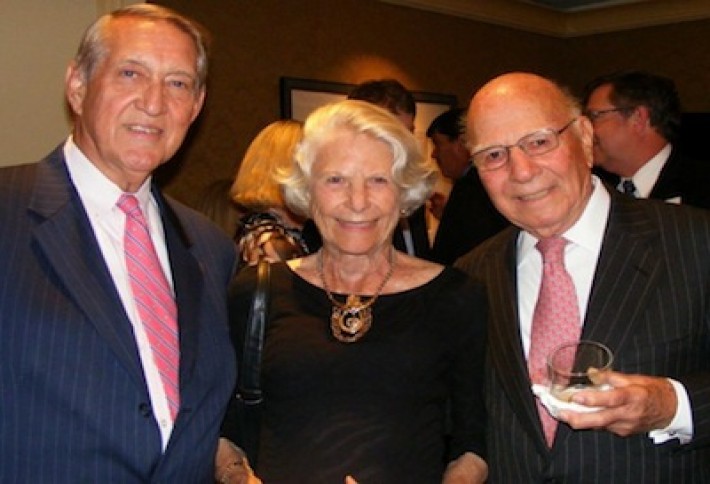 WTEF helps underserved kids through tennis and academics;during dinner one gal spoke about her profoundexperience. Here, tennis pro turned attorney Donald Dell with honoree former Secretary of the Navy Paul Ignatius and his wife Nancy.
The silent auction was huge, with very VIP tennis lessons, courtside seats, and signed equipment. Here, Yale architecture student Aaron Schiller,his dad Boies Schiller co-founder Jonathan Schiller, Portfolio Advisory Associates David Wendt, Ginsberg Helfers Dalbert Ginsberg, and his wife Nancy.