News
Taste of Georgetown!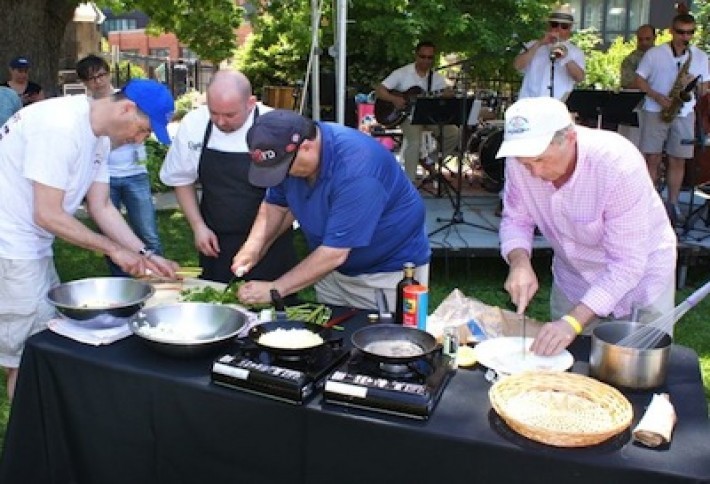 Saturday afternoon we headed to Wisconsin Avenue in Georgetown for the 20thAnnual Taste of Georgetown. During the Georgetown Chef Showdown, we snapped Clydes exec chef Adam Newton with his team: Georgetown BID CEO Joe Sternlieb, Ward 2 ANC Commissioner Bill Sterrels, and Georgetown resident Bob Harris.
Ryan Gilbert, The Advocacy Groups Sean Bertran, World Banks Kate Maxwell, Sara Smith, and Roger Waters at the Craft Beer and Wine Tasting Pavilion. Our favorite taste: Lukes LobsterShops Maine Style Shrimp Roll.The event helped the Georgetown Ministry Centers services withGrace Church for DCs homeless.