Last night we went to the Convention Center for the National Association of Broadcasters Education Foundation to see legendary musician Stevie Wonder receive the Service to America Leadership Award for his work as an activist and UN Messenger of Peace helping people with disabilities and families in need.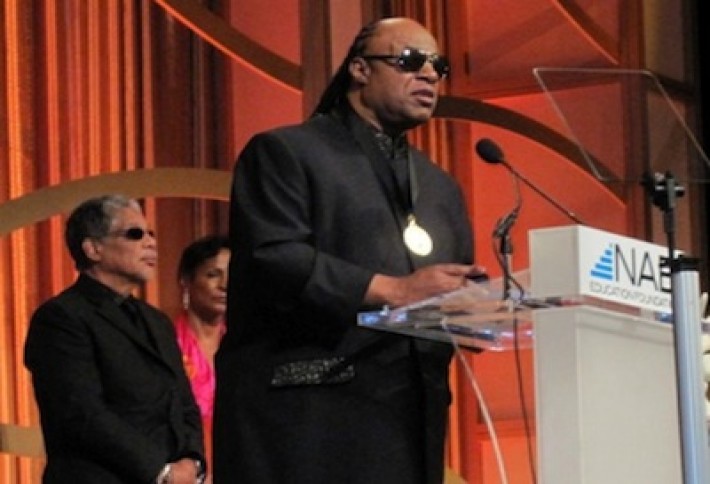 We snapped Stevie giving an inspiring speech, calling on us to make a world of difference. "I say to God every day, use me to make a difference," he said. "Let this be the first country to be completely accessible to any person with a disability, where they can go anywhere they want to go without question. We can do this." We were thrilled when he came back onstage for an impromptu performance, inviting us to sing along to If You Really Love Me.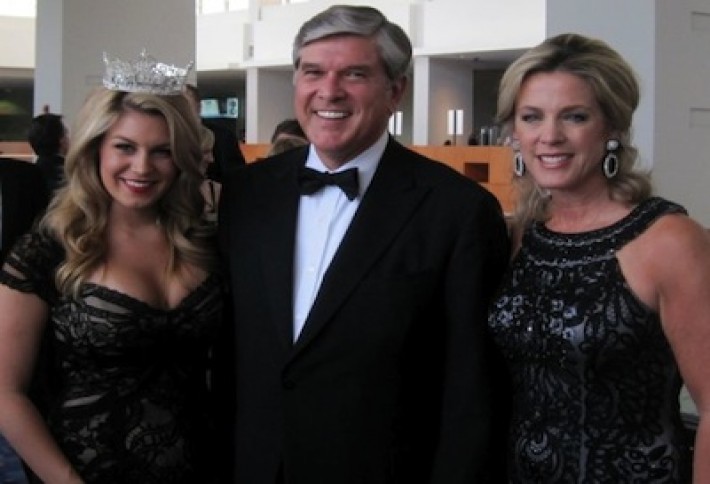 The emcees at the annual Celebration of Service to America Awards wereMiss America Mallory Hagan, NAB CEO Gordon Smith, and Inside Edition's Deborah Norville.Honorees emphasized broadcasters' role asfirst informersto local communities, the indispensable lifeline in times of emergency.