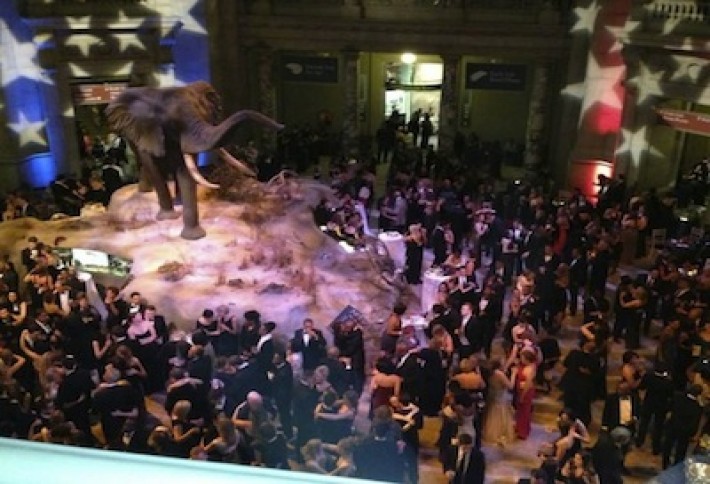 The Smithsonian Museum of Natural History hosted 2,200 people for the sold out South Carolina State Society's Inaugural Ball. Dressed in their finest tuxes and gowns, revelers wandered the museum's exhibits on the first two floors, which remained open all night.
The Voltage Brothers, the official party band of the NFL Players' Association, performed a mix of Motown and current hits until midnight. Here, Kumon North America's Louise Rainger, the NBA's Rachel Henley, and Dickstein Shapiro's Sarah Brennan McKenna.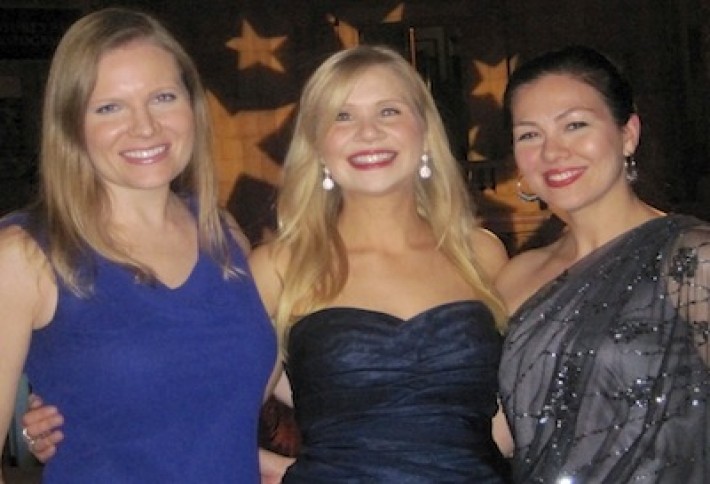 We snapped Blackboard's Kate O'Connell Scavello, BRG's Karina Bjelland, and Cisco's Susan Stewart on the second floor balcony with a backdrop of SC night sky.
Mary Kate Rasa, D. Channing Muller, Merjan Bubernack, Caitlin Byrnes, and Alfredo Flores contributed to this issue.