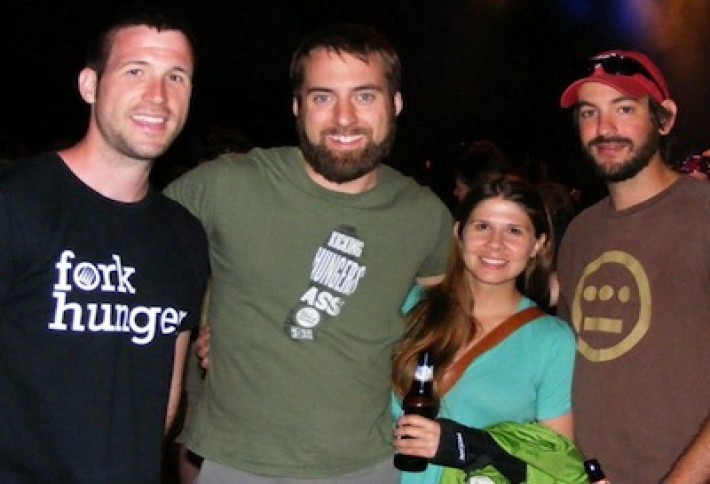 Yesterday we went to the 9:30 Club for Sound Bites, a food and music festival. It benefited DC Central Kitchen We snapped its reps Alex Moore and Amy Bachman flanking Grameen Foundations William Neuheisel; at right, WAEPAs Brandon Zerante.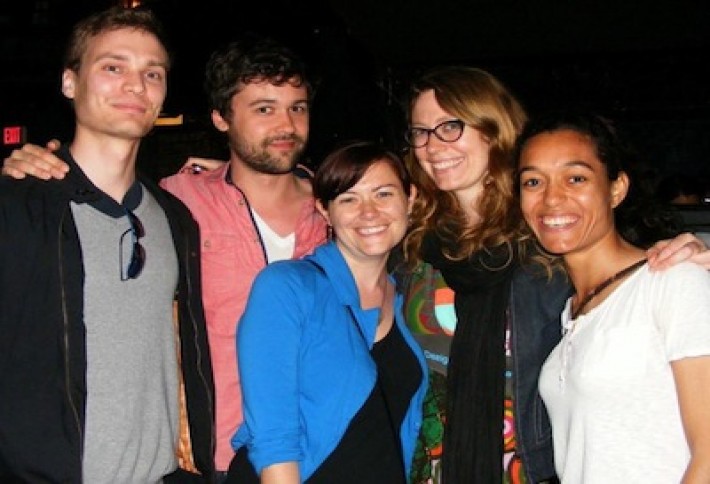 Over 600 tried food from 25 DC restaurants. Here, Micah Jost, Ben Roder, DCPS Anne Ledford and Tasara Redekopp, and NAS Tiffany Small listening to one of theseven bands that played.
Alfredo Flores and Caitlin Byrnes contributed to this issue.