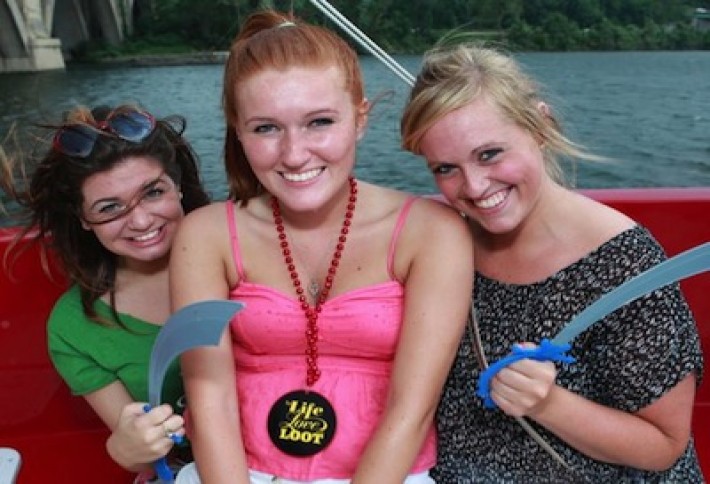 We went to the grand opening of The Boomerang Pirate Shipon the Georgetown Waterfront. Guests were invited to board the new friendly pirate boat and let the pillaging and looting begin! We snapped Betsy Fishers Jessica Farley, birthday gal Ashley Rivera, and Fairfax County Public Schools Carleigh Dunbar.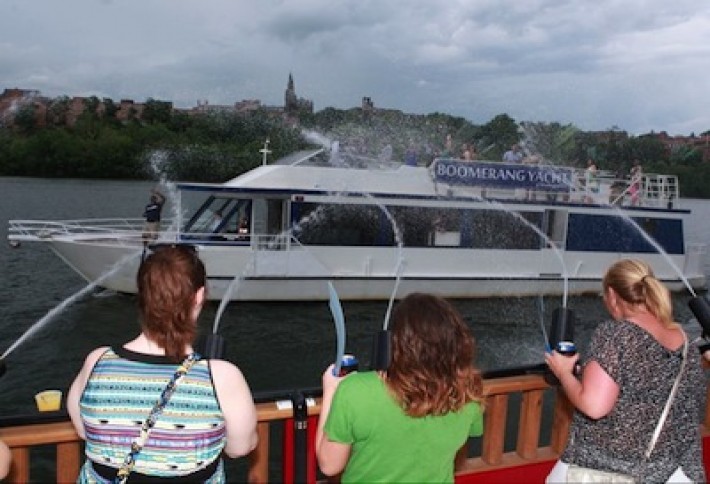 The grog, dance floor, great views of the Monuments, and water cannons kept spirits high. When an enemy boat (usually the Boomerang Yacht) came within striking distance, the Pirate Ship attacked with water cannons.
Alfredo Flores, Caitlin Byrnes, and Travis Holler contributed to this issue.