Last night we went to The Jewish Federation of Greater Washington Network Event at the Reagan Building.
We snapped the headliner, trailblazing Everest explorer, former Wall Street businesswoman, and West Point professor Alison Levine,with Federation CEO Steve Rakitt.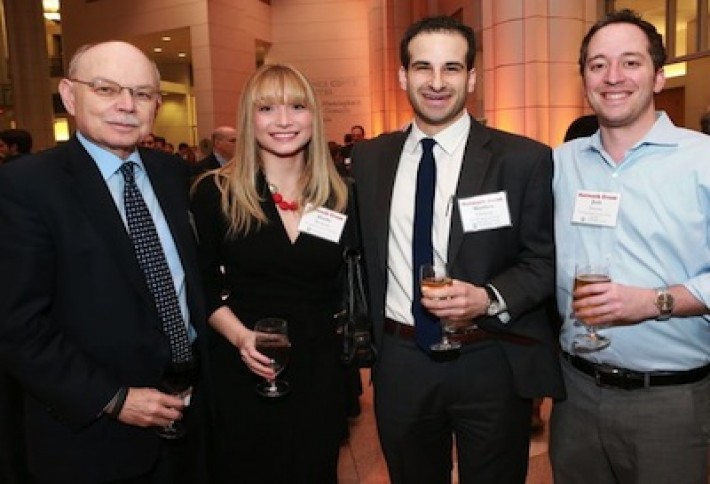 Guests enjoyed her talk with drinks and hors d'oeuvres. Here, Bernstein Global Wealth Managements Joe Brodecki andMo Co Schools' Ariella Brodecki and Josh Stevens (in blue), surround Washington Group's Matthew Friedson.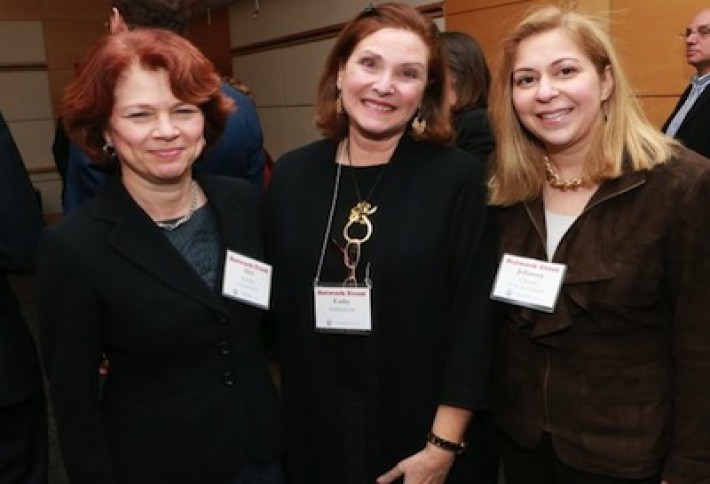 Gov officials, business leaders, and philanthropists mingled. Here, GE Intl's Orit Frenkel, Federation's Women's Philanthropy's Cathy Gildenhorn, and Chubb's Johanna Chanin.