Last night we went to The Caucus Room Brasserie for Gary Sinise Foundations Inspiration to Action dinner.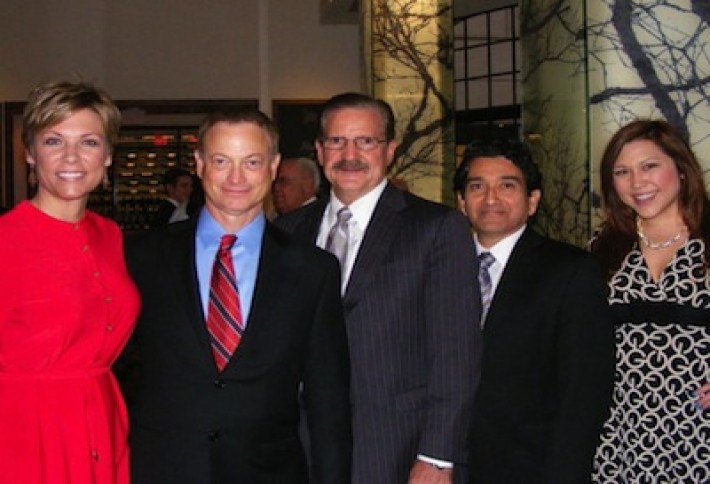 The evening had a special, intimate feel, as CSI NY star Gary Sinise (who will always be Lt. Dan to us) shook hands and took pictures with every guest; and everyone left the steak dinner with a copy of his High Flight. We snapped him surrounded by his head of development Stacy Taylor, CPBs CFO William Tayman and acting VP Joseph Tovares, and author Quin Woodward Pu.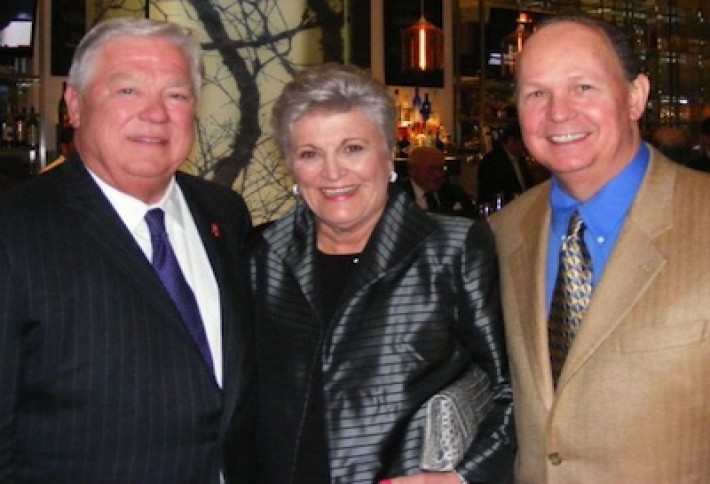 Former Mississippi Gov Haley Barbour tells us he thinks last weeks CPAC is a lot of fun, but isnt as major as its hyped. As for running for the #1 seat: If I was going to do it, Id have done it last time. We snapped him with Doggetts Parkings Cherrie Warner Doggett and Longboard Hospitality Group prez Larry Work.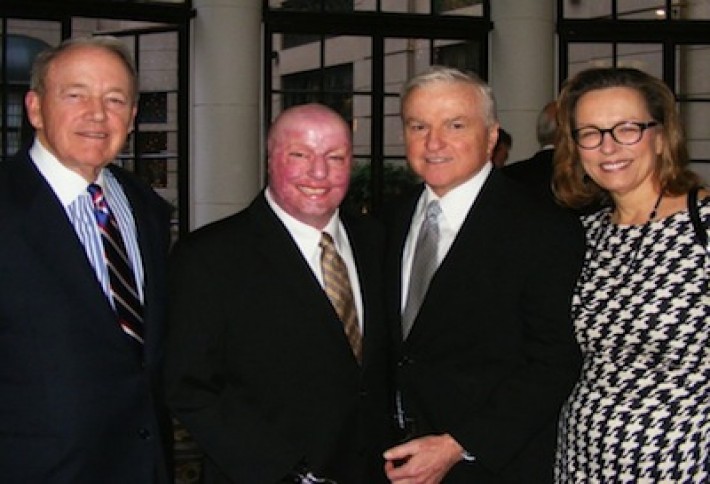 The Foundation builds smart homes for wounded warriors for their new set of needs. We got teary during honoree Michael Schlitzs story of losing his entire team and much of his own skin in southern Baghdad. Hes flanked by Jim May and consultant Ken Gazzola with his wife Madge.