News
Latin American Youth!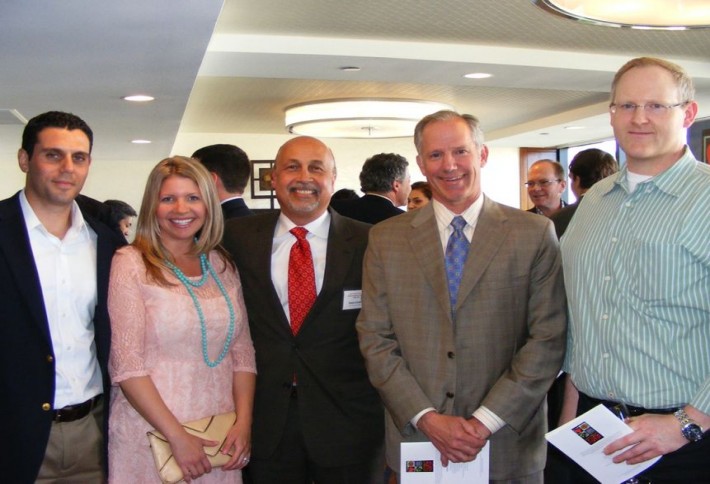 Last night we also joined 400 at the Capitol Hill Hyattto celebrateLatin America Youth Centers 45thanniversary at its annual gala.We snapped UBS Ejner Johnson (tan suit) flanked by Capital Ones Michael Centrone, here with his wife SenCuras Jaime Centrone, EVP Steve Linehan, and Todd Wisner.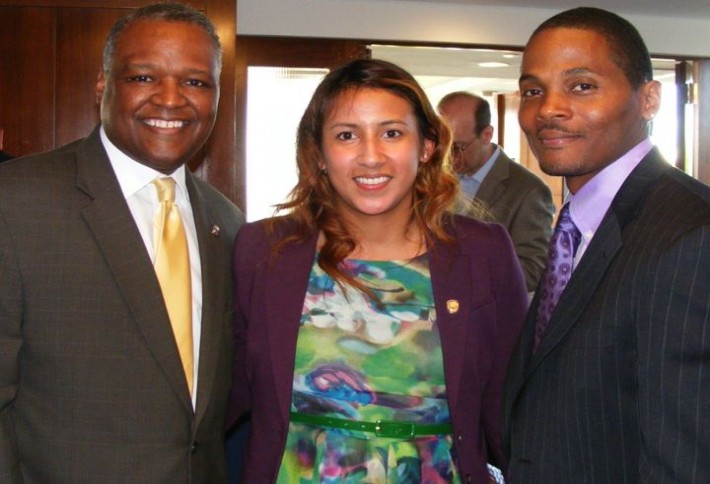 Because LAYC has been here for decades, they showcased the long-term accomplishments of the youth theyve helped, whove gone on to many leadership roles. Here, PG County executive Rushern Baker, his staffer Dinora Hernandez, and LAYCs head of development Elliott Gaskins, who tells us its their biggest gala.
Caitlin Byrnes and Chris Baird contributed to this issue.