News
Jessica Alba & the New Jazz Club!
We went to the The Front Row Runway Event at Bethesda Row Friday to meet Jessica Alba and see a fashion show.
[caption id="attachment_73900" align="alignnone" ]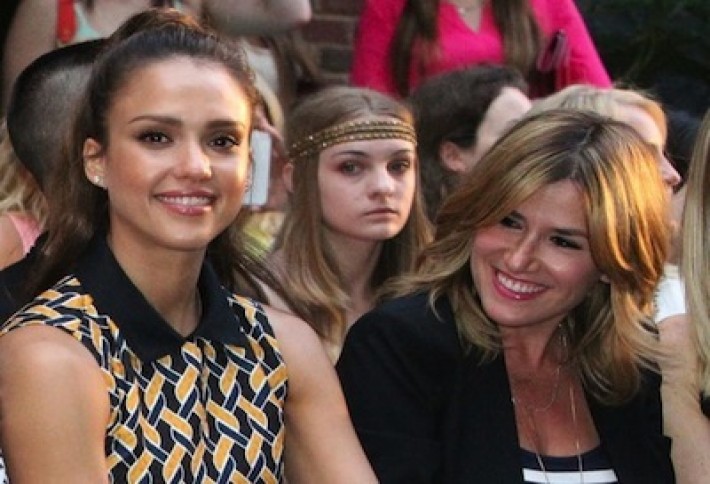 Paul Morigi[/caption]
Jessica, here with Drybar founder Alli Webb watching the fashion show,signed copies of her new book The Honest Life: Living Naturally and True To You. The actress, fashion icon and entrepreneur, who spent the last few years building a healthy life, lays out expert advice of tastemakers, environmentalists, chefs, stylists, and fellow moms into a guidebook for busy women.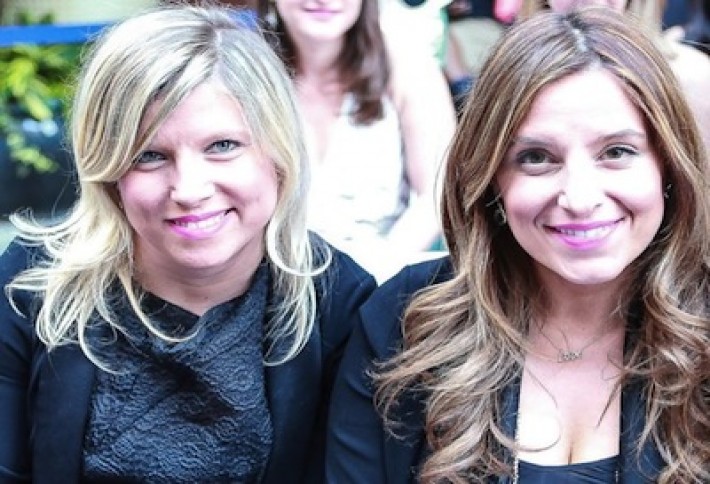 We snapped the Runway Event emcees, Georgetown Cupcakes owners, the stars of TLCs DC Cupcakes, Sophie LaMontagne and Katherine Kallinis. The fashion show featured 15 Bethesda Row fashion retailers: Amethyst, Bonobos, Courage b, Francesca, Ginger, Lou Lou, Lucy, Pink Palm, Sassanova, and Wear It Well.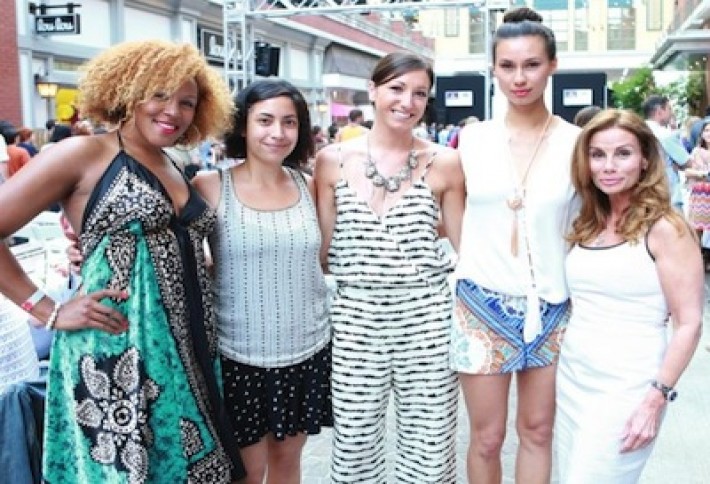 The fifth-annual, star-studded style weekend had three fashion events and 35 in-store fashion, beauty and culinary events. Here, T.H.E Artist Agency's Sondra Ortagus (center) and Lynda Erkiletian (right) with Krystals Kreations's Krystal Ugo, Maureen Hidalgo, and Amanda Franklin.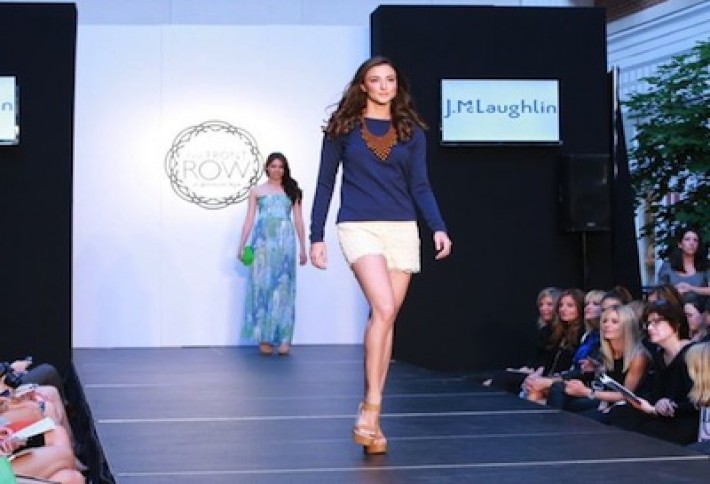 Seating for the Summer/Fall runway show was reserved, but standing room with clear views of the runway was available for the hundreds of fashionable attendees. We snapped K Street Kate's Kate Michael wearing J. MacLaughlin.