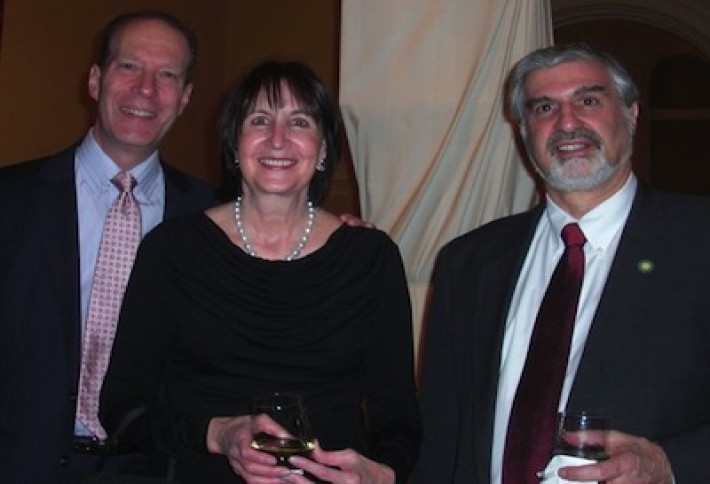 We went to the Renwick Gallery across from the White House for a small Economic Club dinner. We snapped a grandfather clock draped in a sheet--except the entire thing (including the sheet) was carved from one solid piece of mahogany. In front, Milbanks Glenn Gerstell, his wife Phyllis, and Smithsonian Under Secretary for Art & Culture Richard Kurin, who later regaled us with stories.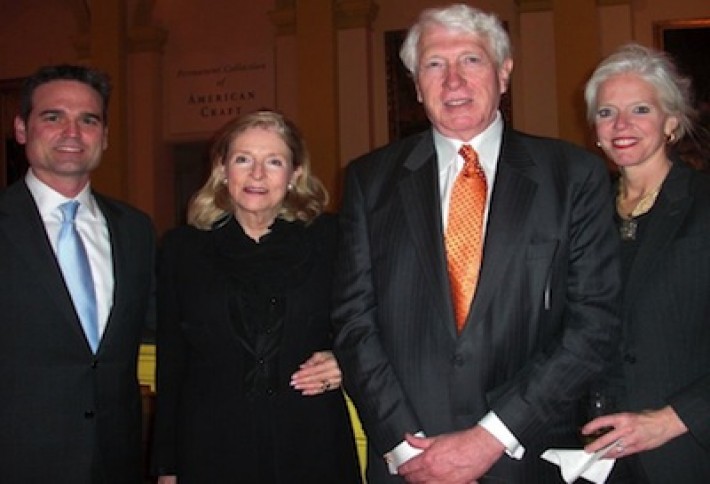 Washingtonians James Byles, Cardinal Banks Kate Carr, andMike and Susan Harreld browsed the decorative arts before dinner.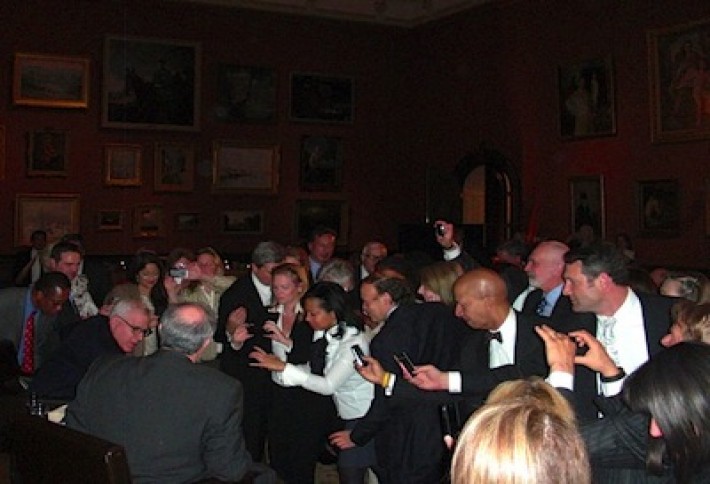 Economic Club prez David Rubenstein pulled out the Hope Diamond, the Smithsonians most valuable item ($200M) and everyone ran up to snap a cell phone photo, including Anthony Williams and Mark Ein.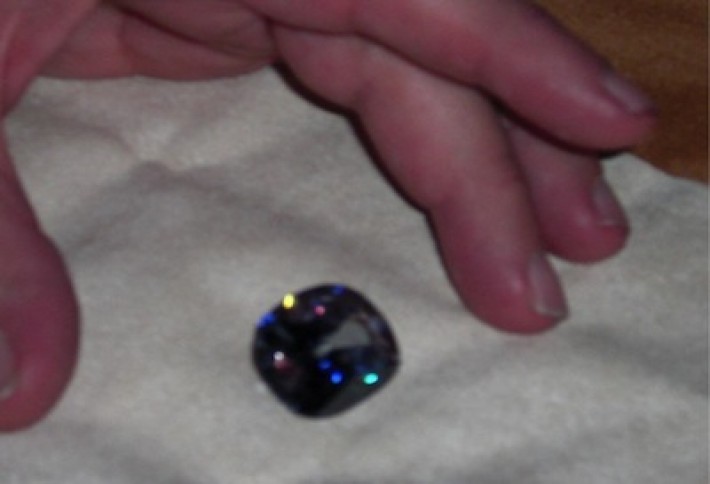 Because were really pushy, we got a close-up. (Everyone agreed: 67 carats is smaller than we thought it would be.)