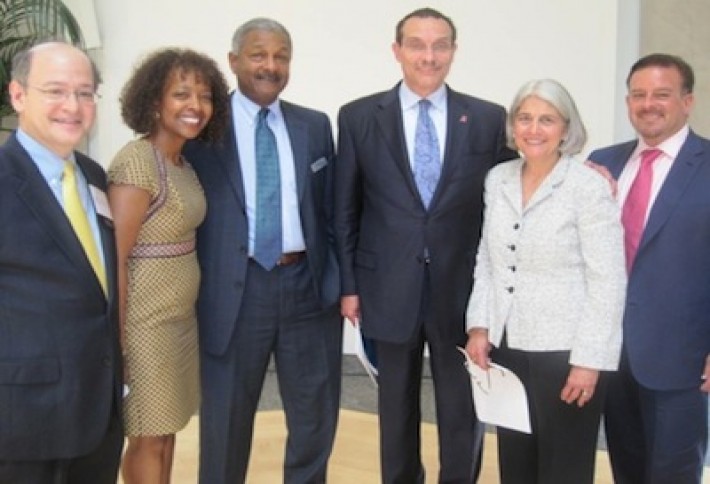 We went to the Ronald Reagan Building for Fight for Children's Awards Luncheon for Quality Schools, the initiative to improve student achievement in DC public, charter, and independent schools. We snapped FedEx VP Gina Adams (tan dress) and Mayor Vincent Gray surrounded by Fight for Children Board member David Fensterheim, program director Skip McKoy, CEO Michela English, and Board chair Raul Fernandez.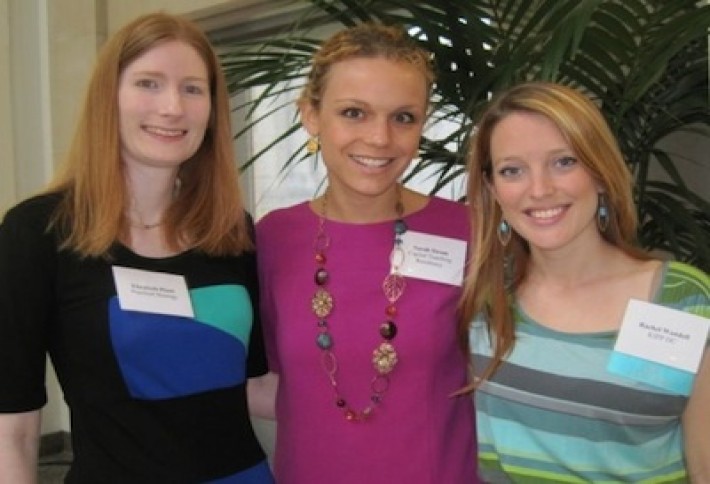 Congrats to Columbia Heights Education Campus and DC Bilingual Public Charter School, which each received $100,000 awards. Here, Practical Strategy'sElizabeth Plant, Capital Teaching Residency'sSarah Strom, and KIPP DC'sRachel Wandell.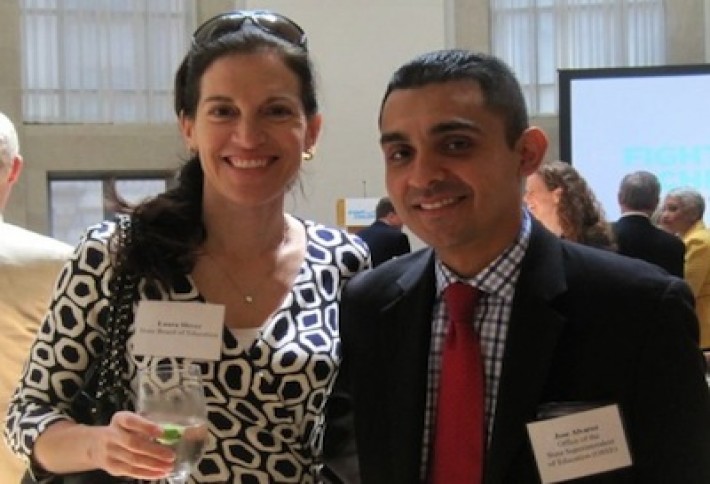 State Board of Education'sLaura Sloverand Office of the State Superintendent of Education's Jose Alvarez.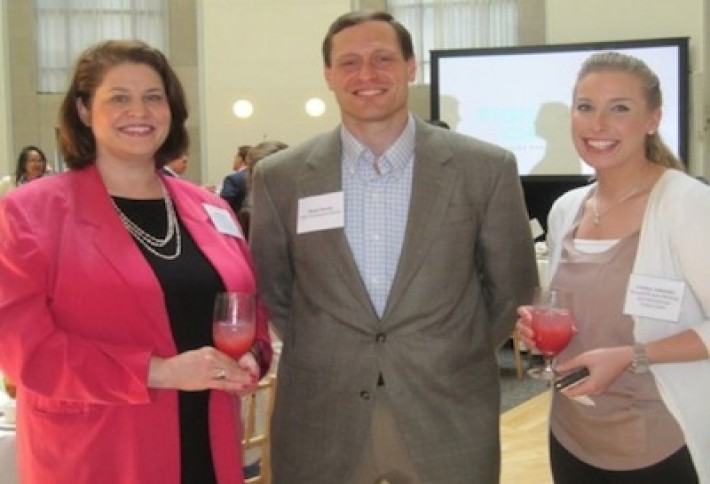 Ronald Reagan Buildings Julia Rapley and Lindsey Schneider bookend First Washington Realty'sDaniel Radek.