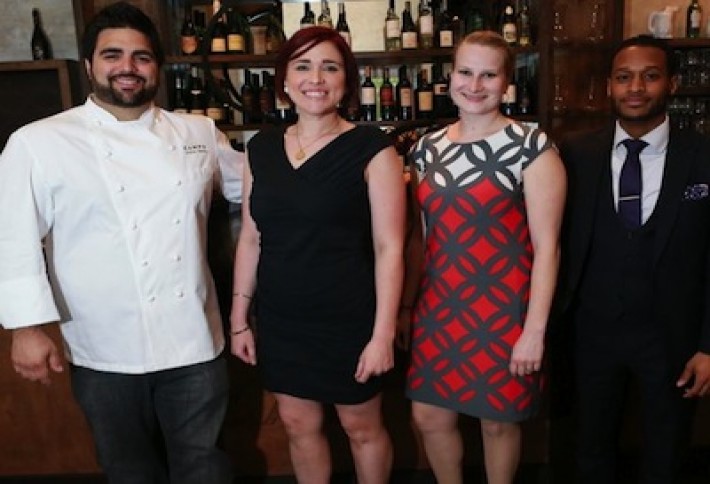 We went to the opening ofDel Campo, an upscale South American Penn Quarter Grillby Chef Victor Albisu, here with bar manager Kristy Fourie, wine chiefMorgan Fausett, asst GM Sean Webster.
There's an extensive selection of grilled meats, Latin American street foods, and lots of South American wine. In addition to the dining room and bar, theres a nine-seat Asado Bar overlooking the grill. Fellow chefs showed their support: Graffiato's Mike Isabella, The Sources Scott Drewno, and Jewish cookbook guru Joan Nathan.
Alfredo Flores, Travis Holler, and Caitlin Byrnes contributed to this issue.