Last night we went to Qorvis for a launch party for David Stockmans new book, The Great Deformation.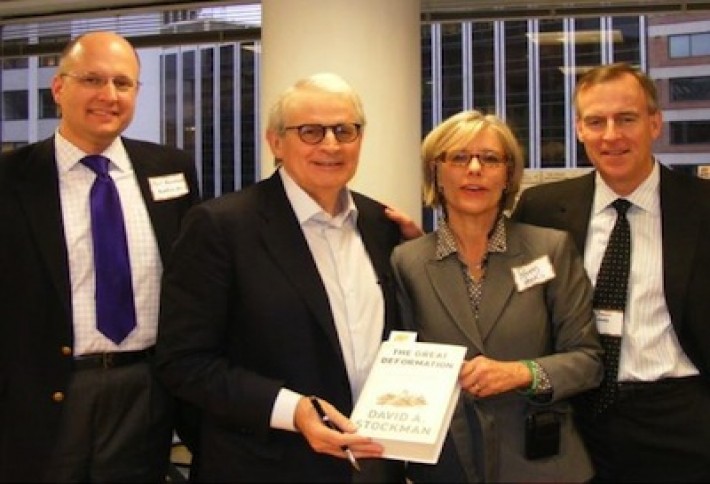 David says our economy is in much worse shape than anyone is admitting, and it will continue to be that way for some time. We snapped him on a break from signing books surrounded by Bookfames Paul Borchers and by Hooks Book Events prez Perry Pidgeon Hooksand Equifaxs Dennis Hooks.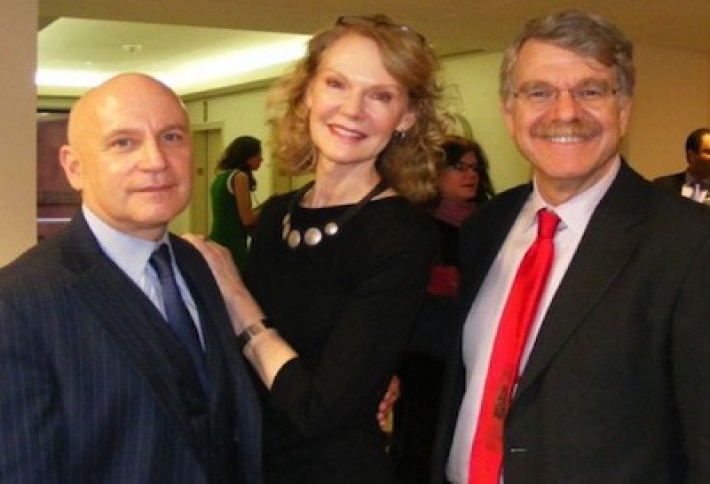 David argues that we dont have a problem with private markets or capitalism, but rather the machinery of government. Congrats to Qorvis partner Stan Collender and his wife actress Maura McGinn, who just celebrated their 20th anniversary in Hawaii. Theyre with PBGC director Josh Gotbaum, who lived in Hawaii when he took Hawaiian Airlines out of bankruptcy.
David says during the Blackberry Panic that led to corporate bailouts, we shouldve taken the route of Teddy Roosevelt in 1907: Let things calm down for a few days, replace the folks who led the banks to failure, and realize itisn'ta virus set to infect the whole economy. Here, Qorvis partner Archie Smart, New Century Advisors COO Nils Overdahl and CEO Ellen Safir flank Stein Mitchell Muse & Cipollones Josh Levyand Ellens husband Covington & Burlingtons Peter Safir.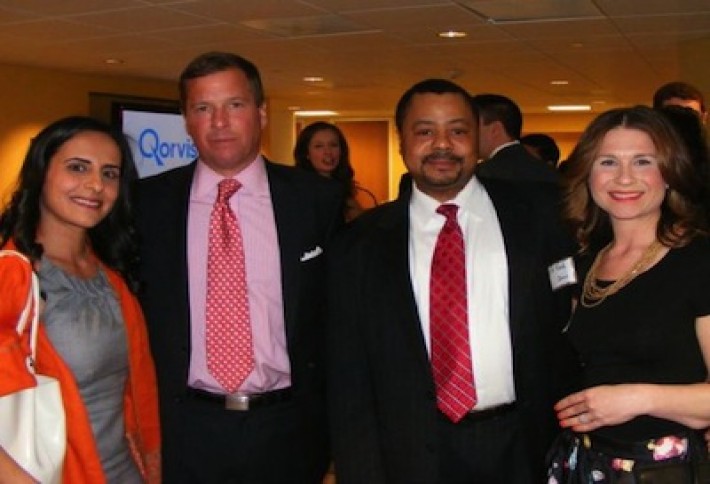 Never one to mince words, David calls Central Banks a convoy of roach motelsand says the dollarisn'ta reserve currency, but rather sits in banks around the world so we will continue to borrow money. Here, IFCs Halah Al-Jubeir, Raptor CEO David Bass, Qorvis Al Black, and Orricks Marissa Chepenik.