News
Danny Glover & the Madison!
We went to Eatonville to meet Danny Glover in a South African wine-tasting fundraiser for TransAfrica Forum, the country's oldest African American civic organization.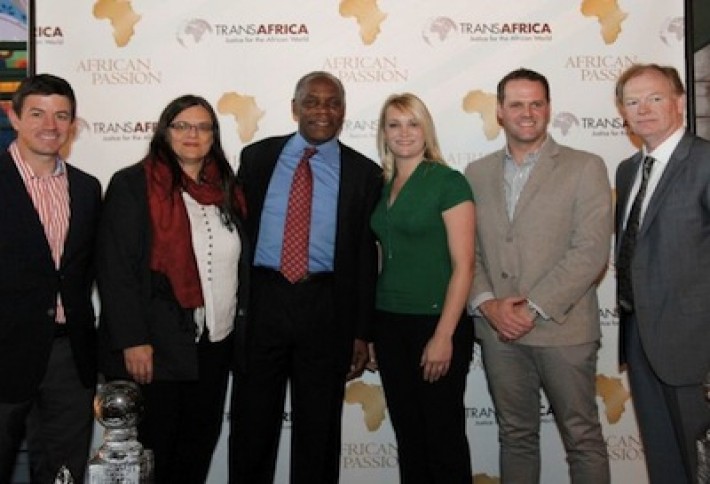 We snapped the actor, whos also chair of the organization, surrounded by KWV's Andre Van Der Veen, Hinre Smit, Tania Joubert, DeBruyn Steenkamp, and David Salmon.