Last night we joined 600 at the National Building Museum for its annual Honor Award Galato celebrate the art of building.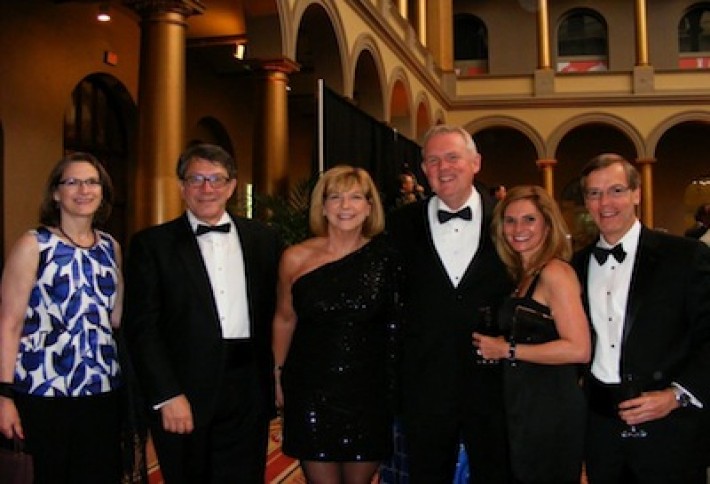 During the VIP reception we snapped DC Mayoral hopeful Tommy Wells flanked by his wife Barbara, Architectural Foundation prez Ron Bogle,IMI prez Joan Baggett Calambokidis, WLK & Assoc Paige Matton,and Atlantic Real Estate Partners Greg White.
Congrats to Turner Constructionfor the Honor Award; we celebrated drinking the Turner Tini, citrus vodka with blue curacao, mineral water, and lemon. Here, its Kevin Mahoney, Ken James, Brian Krause, and George Kreis are with FXFOWLEs Douglas Svitchan.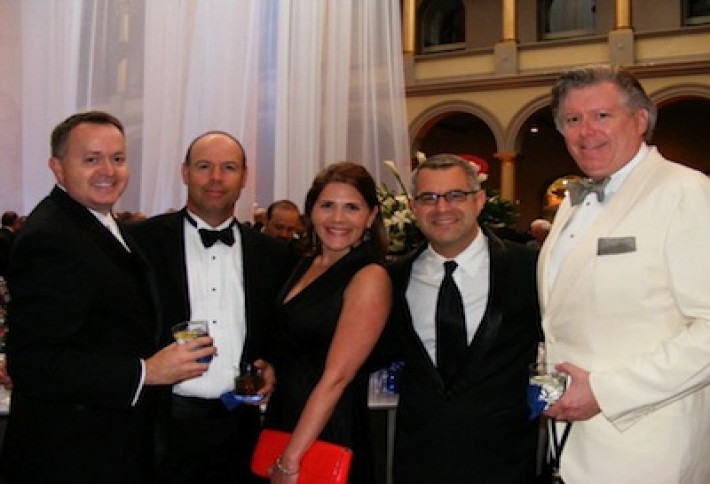 We munched on mini duck tacos while listening to a string band. Congrats toGensler, which is excited about its move to K StreetonThursday. Here, itsJim Williamson, Francisco Gonzalez, Kimberly Sullivan, Jordan Goldstein, and Kenneth Baker.