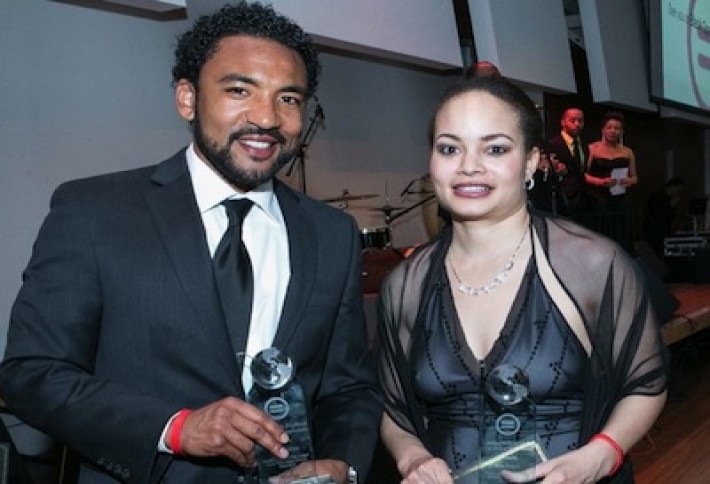 Saturday we went to The Northern Virginia Urban League Young Professionals Networks (YPN) 4thannual Black Opal: Celebrating a New Generation of Leaders Gala at Artisphere. The years theme was Black Opal Goes Green: Saluting Sustainability and two young professionalswho'vemade a significant impact on environmental awareness were honored: Dreaming Out Loud exec director Darryl Perkinsand Releriences Gina Dennis, a green energy strategist who advises DC on the LEED green building process.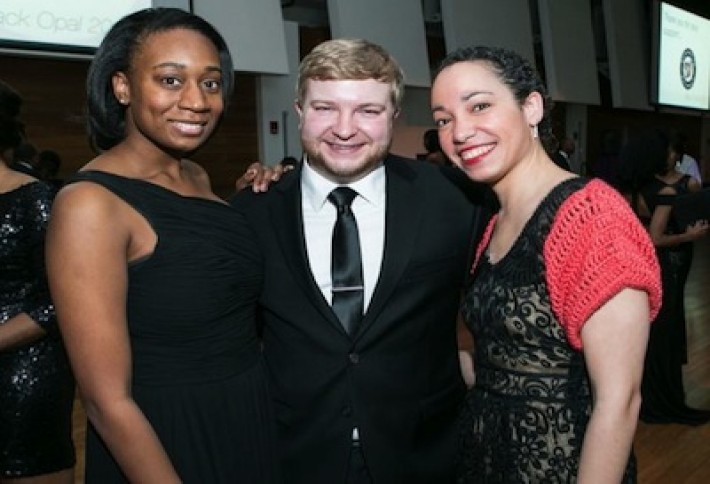 Proceeds will fund college prep, events, scholarships, and education-focused programs in NoVa. Here, YPN Social Programs director Angela Kasey, Defense Contract Audit Agencys Justin Garder, and award finalist and author Lisa Seyfried.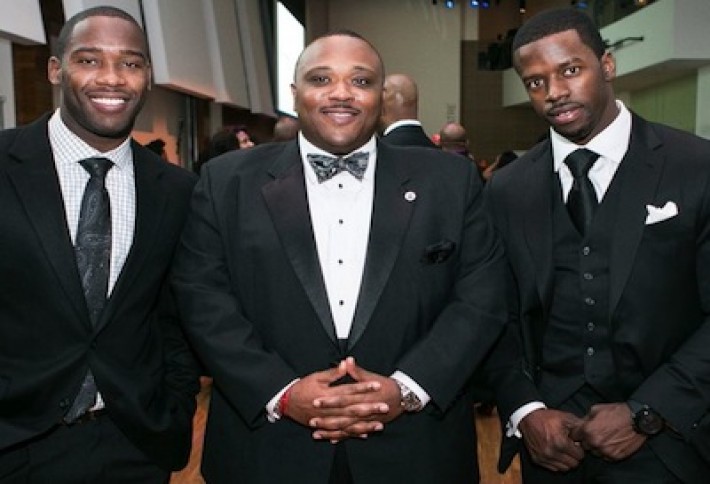 The YPN is an auxiliary organization of the NoVa Urban League; it identifies and develops future community leaders through programs and community services. Here, YPN President Gerald Padmore is flanked by Skins wide receivers Pierre Garcon and Josh Morgan.