News
Skillman Heads Out in Style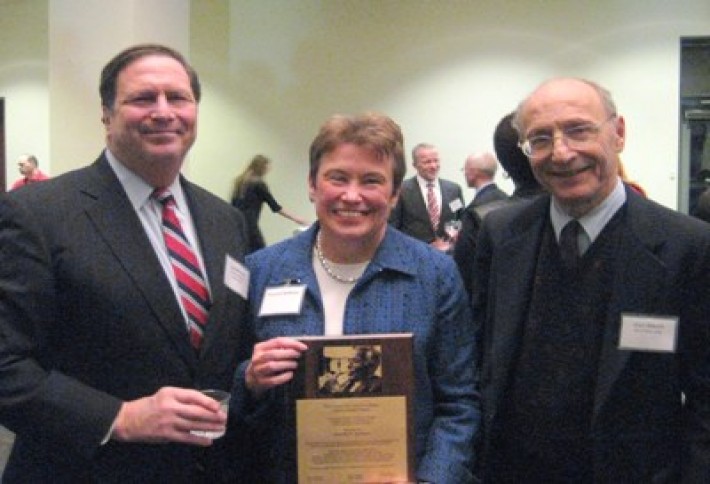 After 20 years with the Council for Court Excellence, Priscilla Skillman headed out, trailed by the best wishes of 120 folks at her retirement party. She has a memento to take too: the Charles A. Horsky award presented here by CCE chair Jay Brozost (Lockheed VP and GC for DC operations) and CCE President Earl Silbert. To stay busy, Priscilla and her husband, Lewis Smith have been key community organizers in the Neighborhood Coalition against the 5333 Connecticut development. Can you tell she doesn't plan an easy retirement?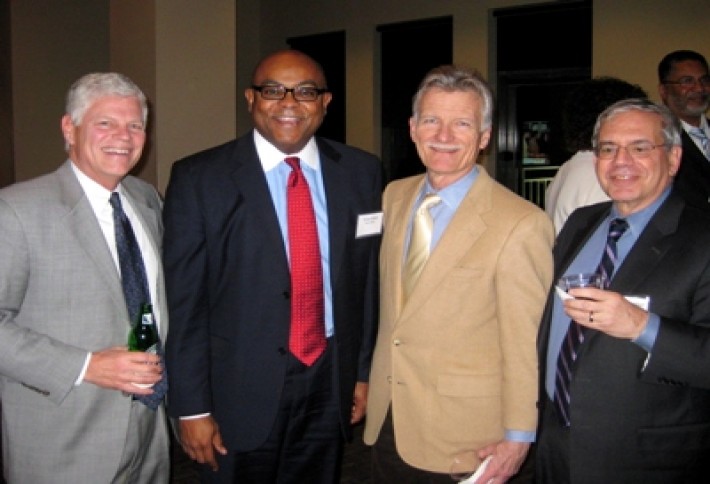 The event brought together Priscilla's friends from local and federal agencies, courts, and nonprofits, along with plenty of lawyers, to talk about the last two decades. Reed Smith hosts included finance partner and former DC managing partner Doug Spaulding and litigation partner Tyree Jones (and of course, DC MP Scott Bolden, not pictured), who are here with Hon. Greg Mize and DC AG Irv Nathan.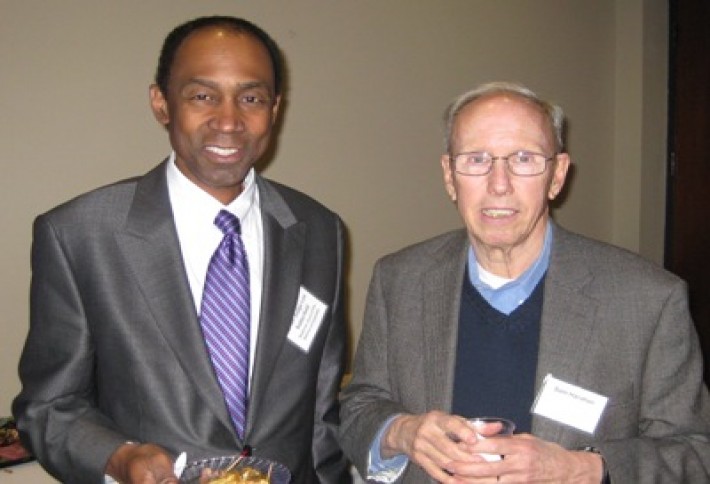 One member of the judiciary who stopped byReed Smith's 1301 K St east penthouse for the evening was Chief Judge Lee Satterfield, who shared a chat with CCE founder Sam Harahan.