News
New Senator Mo Cowan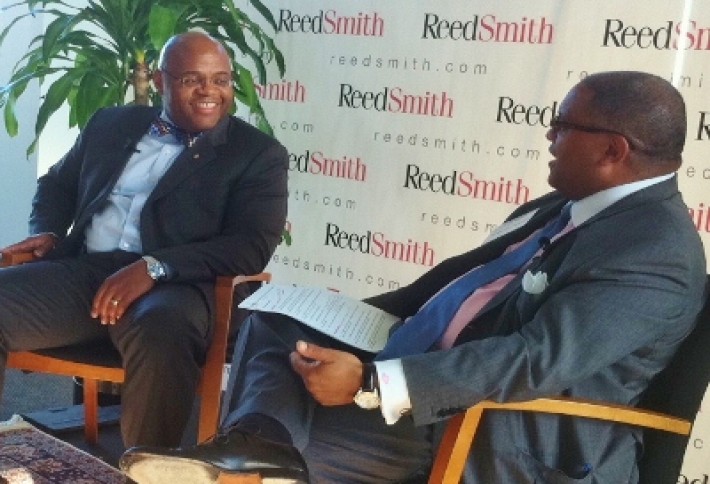 Up until yesterday, Mo Cowan was the most junior senator in the entire country--after fillingJohnKerry's seat. This week, he headed to Reed Smith for a Q&A with DC managing partner A.Scott Bolden. Before Cowan's appointment, he was chief legal counsel and chief of staff to Massachusets Gov. Deval Patrick (and earlier, a Mintz Levin partner). Scott presented him with a framed plan of DC, circa 1793, to welcome him to the District.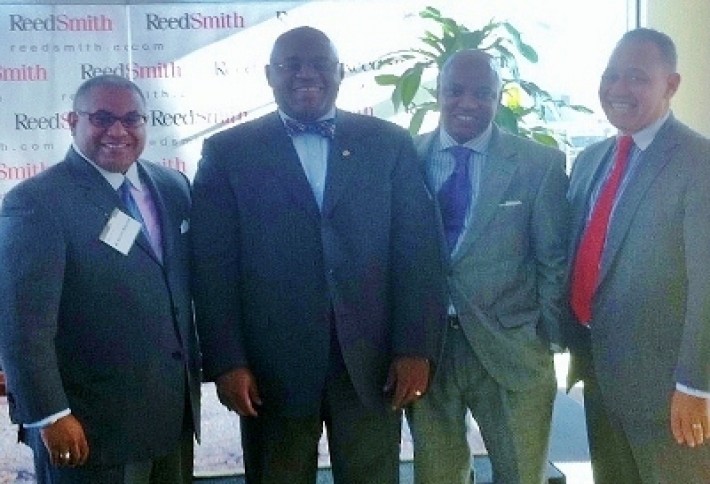 The Diverse Partners Network event, complete with a jazz trio, was sponsored by Scott, Rifkin Livingston partnerEric Bryant, and Beveridge & Diamond managing partnerBen Wilson, snapped above with Sen. Cowan.Ben founded the group in '08 as a way to network with law firm minority partner.
Have a great Father's Day weekend and don't forget to send your news to roksana@bisnow.com.