Does everyone have their permission slip signed? When you work at Kelley Drye, new MP Lew Rose likes to get you out of the office.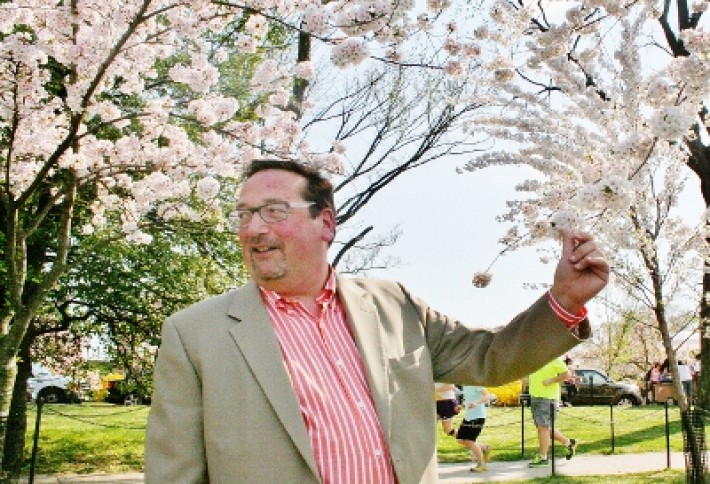 Two months into the DC MP position, Lew met up with us at the Tidal Basin during an office-wide trip to the cherry blossoms. When he previously headed the advertising and marketing practice, he made it an annual group trip. A united, positive office is on his agenda. He's already changed things up by consulting for the first time all personnel in the office on goals for the new year (more than 200 suggestions came in) and inviting all to attend the office annual meeting, rather than only attorneys and management. At the meeting, folks voted with electronic clickers on their top priorities. (Unlike most digital votes, legalize marijuana didn't rise to the top. Must've been some former DAs in the crowd.)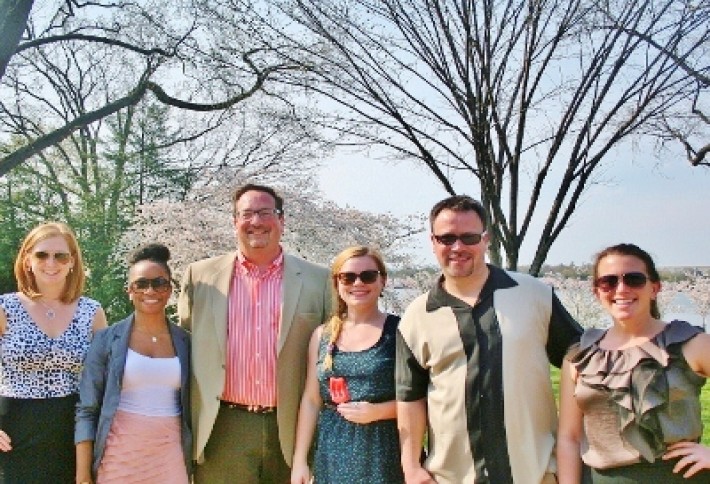 Growth areas the office is exploring include the trade group, advertising group, ITC work, FDA, litigation, and export controls (the firm deals with those for clients such asdrone manufacturers). Regulatory capabilities are also key: Right now is one of the "regulatory regimes of a lifetime."We snapped Lew with some fellow blossom-viewers (and a frozen treat, which the office brought along in its bus): Johanna Evans, Bridgette Coleman, Charlotte Zimmerman, Mick Kelleher, and Lindsay Chastain.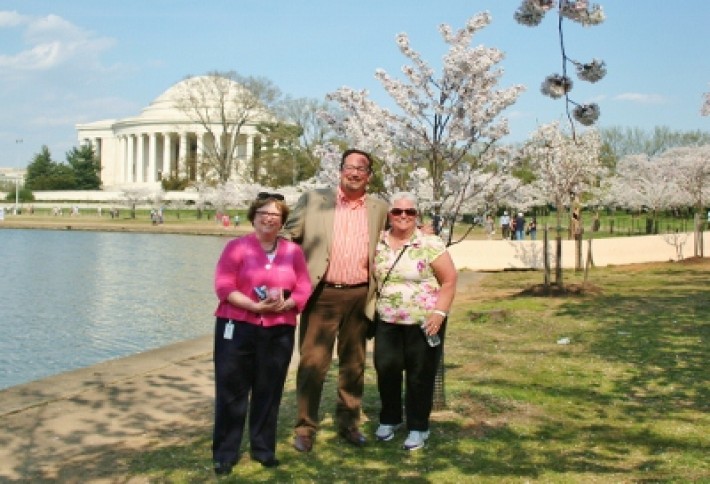 Lew with Sandy Bradford and Pat Hummer. Did you know that Lew knits(he was featured inNatGeofor it), collects wine (1,600 bottles in his cellar), and represents major companies like Sherwin Williams and Dish Network(though about its $25.5B bid for Sprint, no comment)? Next up for the office:Bring Your Dog to Work Day. It will even include a Westminster-style dog ring and attorneys showing off their pups' top tricks. Before joining the firm, Lew had been an FTC attorney, then with Arent Fox. He was also involved with merger negotiations in '06 when Kelley Drye joined with Collier Shannon Scott. (Ask him how the first merger negotiation dinner let the cat out of the bag about his knitting hobby.)
Lew's happy to crack open a bottle of wine or champagnefor a good cause. (He finds them through a former CFO client-turned-wineauctioneer; his favorite is a1966 Krug.) Here, Lew's at his housetoasting associateMegan Olsen and her fiance on their upcoming nuptials. If he's not sipping or knitting, you can find him at concerts, particularly if they take place at The Birchmere in Alexandria.