News
Honoring John Payton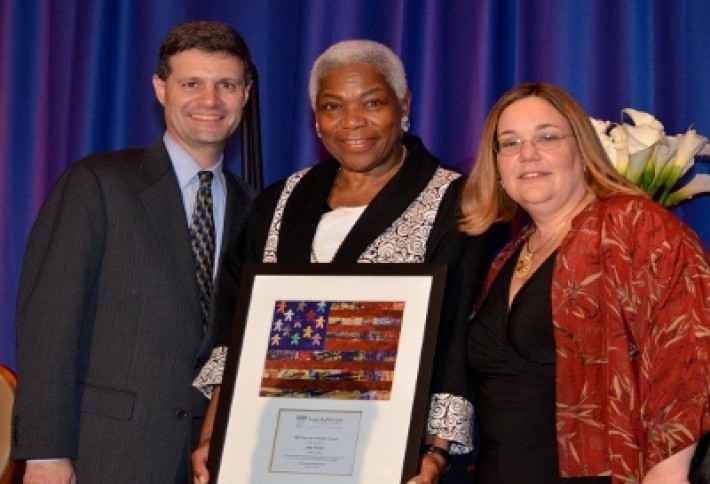 More than 550 lawyers, judges, and government folks recently filled the JW Marriott for the Legal Aid Society of DC's annual Servant of Justice Awards dinner.The first honoree was the late John Payton, who led WilmerHale's litigation department and the NAACP LDF (a post first held by Thurgood Marshall). John's wife, Gay McDougall, was in South Africa doing human rights work but videotaped a message.Another past LDF president, Elaine Jones, accepted the award in person. Elaine's flanked by Legal Aid executive director Eric Angel and board president Deanne Ottaviano, an Arent Fox partner.Last year, Legal Aid observed a moment of silence on John's behalf; this year, there were moments of celebration of his life. It raiseda record $880k for theDistrict's oldest and largest civil legal services organization.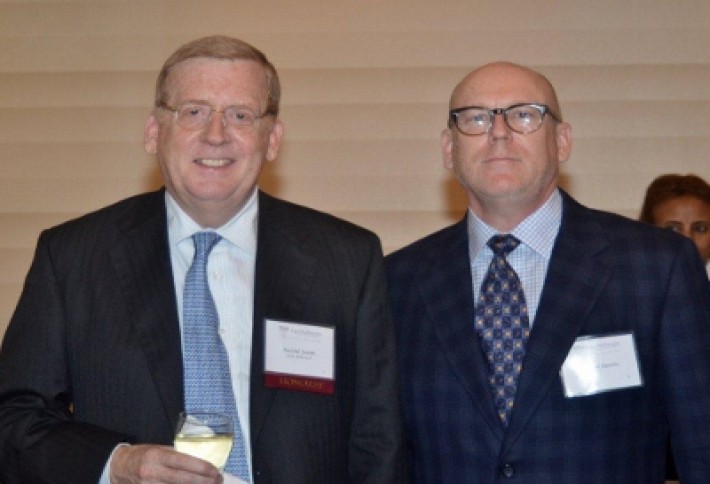 Solicitor General Donald Verrilli presented the second award to Jenner & Block Supreme Court practice chair Paul Smith, who's snapped with his husband Michael Dennis.Donald spoke about Paul's role in reshaping poverty law, voting rights and election law, and constitutional LGBT rights and privacy law. Paul argued the landmarkLawrence v. Texascase before the Supreme Court (one of more than a dozen SCOTUS arguments for the formerPowell clerk) and tooverturn DOMA before the First Circuit. He's earned a number of accolades, includingthe ABA's Thurgood Marshall award.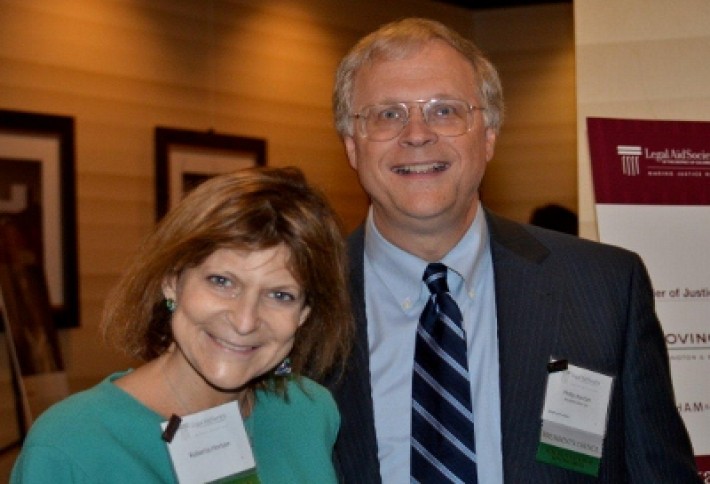 Dinner co-chair Phil Horton and his wife, Roberta Horton are both at Arnold & Porter, both partners (him: litigation, her: IP), and both attended Yale undergrad. (For law school, Roberta stayed at Yale, Phil went to Harvard.) For this event though, Roberta wasn't Phil's co-chair--that went to Capital One associate GC Tangela Richter.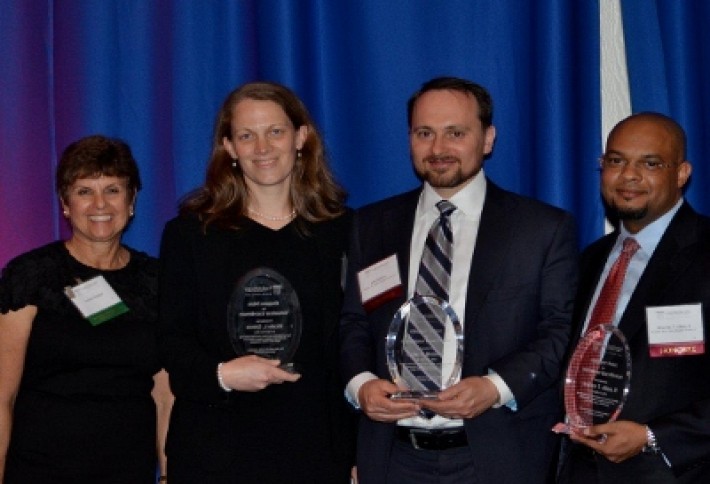 Skadden's Nicole Grimm,Luke Meisner, andWarren Allen picked up the Klepper Prize for Volunteer Excellence, presented by Arlene Klepper herself (far left). The three helped implement the firm's domestic violence "Impact Project" together with Legal Aid.