News
Daschle Does Healthcare
Former Senate Majority Leader Tom Daschle talked healthcare reform this week with the Children's Law Center at Arnold & Porter.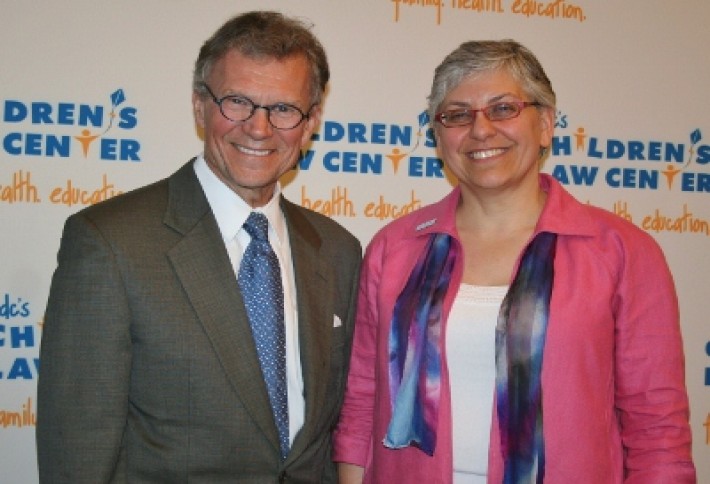 "It's anevolution,not a revolution," saysDLA Piper's Tom Daschle,who's authored his own book on healthcare,Critical: What We Can Do About the Health-Care Crisis. (We recommend you buy it now; that's not an endorsement--we just want you to beat the Internet tax.) He says reform will bedisruptive, but if we meet thesefive characteristics, we'll be fine: resilient, innovative, collaborative, engaged, and showing leadership. We snapped himwith Judith Sandalow, who's headed CLC, DC's largest nonprofit legal services provider, since 2000; it now helps more than 2,000 at-risk children each year.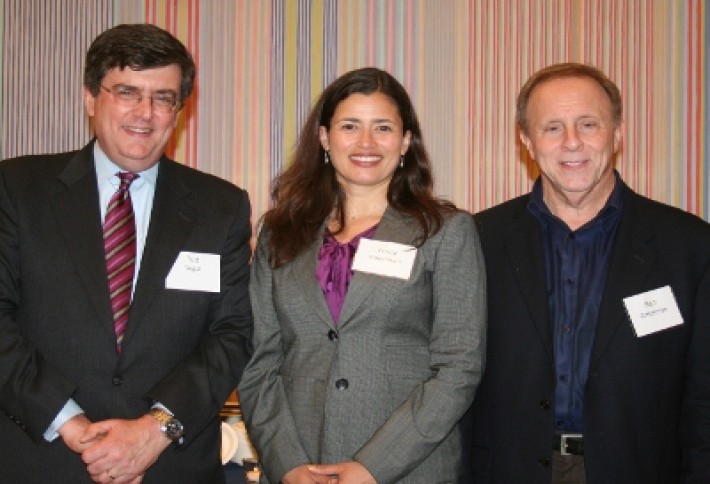 The Children's Law Center just launched its campaign to expand Healthy Together, a legal-medical partnership for DC children that Daschle called innovative and collaborative and noted its effective outcomes. We spotted Stradley Ronon M&A chair andformer DLA Piper DC managing partner Ted Segal with the first lawyer and doctor to join Healthy Together: CLC's Tracy Goodman and Dr. Ben Gitterman. Tracy tells us she moved to Brazil with her husband, who was in the Foreign Service, and joined CLC in '02 when they moved back to DC.