News
Advice and Alligators: It's the Hispanic Law Conference
Yesterday's 16th Annual Hispanic Law Conference happily distracted from thoughts of the sequestration with talk of the future of legal education,interwoven withstories of getting paid with alligators and finding out which panelist was a former gang prosecutor.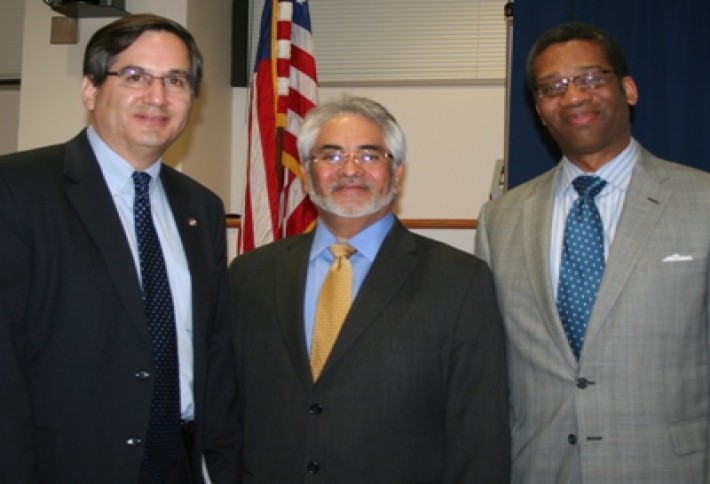 The full-day event's real focus was the evolving legal landscape for Hispanic lawyers. While the job market can seem bleak, Federal Circuit Judge Jimmie Reyna says, the '70s and '80s when he was starting out weren't a piece of cake for JDs either, particularly Latinos. We snapped Judge Reyna flanked by fellow panelists HUD Assistant Secretary John Trasvia and Banner & Witcoff's Darrell Mottley at American University's Washington College of Law. The conference capped off with an awards dinner with speakers including HNBA prez Peter Reyes, AU Law Dean Claudio Grossman, and Boies Schiller's Stephen Zack.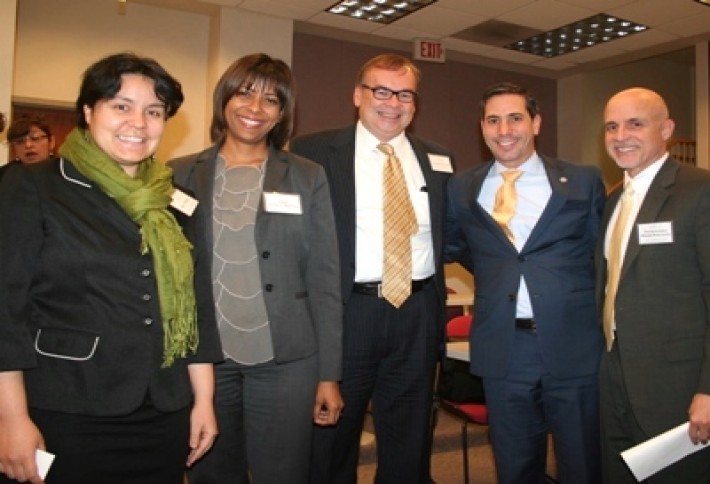 University of Puerto Rico Law School dean Vivian Neptune-Rivera (second from left) flew in to attend. That brought out the International Trade Commission's Anet Rivera, a UPR Law alum. They're with UPR Law associate dean Luis Aviles, HBA-DC president and DNC deputy director Jaime Areizaga-Soto, and Judge Hiram Puig-Lugo.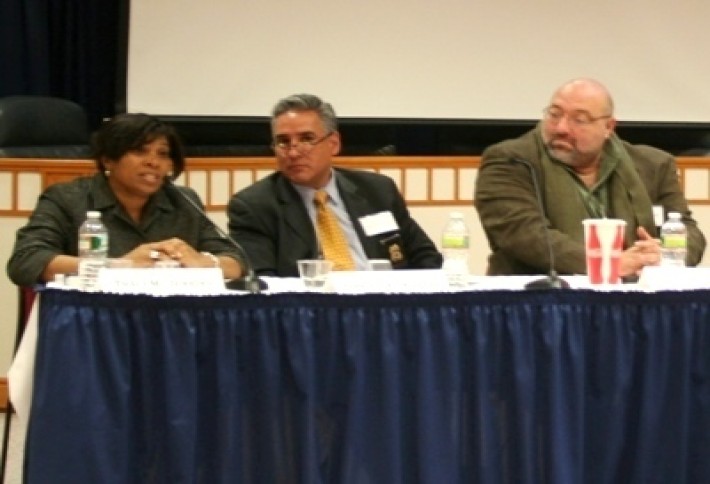 "Know your brand," says Moe Vela--the first Hispanic American to serve twice in a senior exec role in the White House--then find who would value your skills. Moe's dad was a county judge in Texas, who he says was one time paid for his work with an alligator, another time with a dog. (His uncle was US District Court Judge Filemon Vela) Moe rounded out the panel (right) with AU Law assistant dean Traci Jenkins and PG County Police Department IG Carlos Acosta. Carlos shared his three key career rules (take ownership, exceed expectations, and anticipate needs), which led him to a job he calls great fun: trial attorney for the DOJ's gang squad.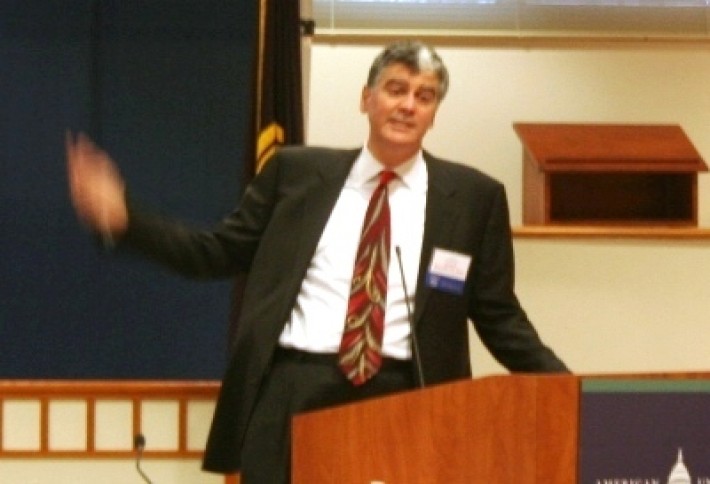 The charismatic moderator, formerAUSA and DOJ trial attorney Juan Milanes, describes how a tear gas cannister sailed by his head during the riot that started his legal career. (He became a community organizer following it, then was offered a place at a civil rights organization.) If there aren't riots in your vicinity, take the panel's other advice: if you love what you're doing, it'll show.