News
40 Years for Manny Rouvelas
It was 40 years ago this month that Manny Rouvelas started the public policy and law practice at K&L Gates. (It only had a phone and a card table then, but later they got one of the first telecopiers--which took six minutes per page andis now in a museum.)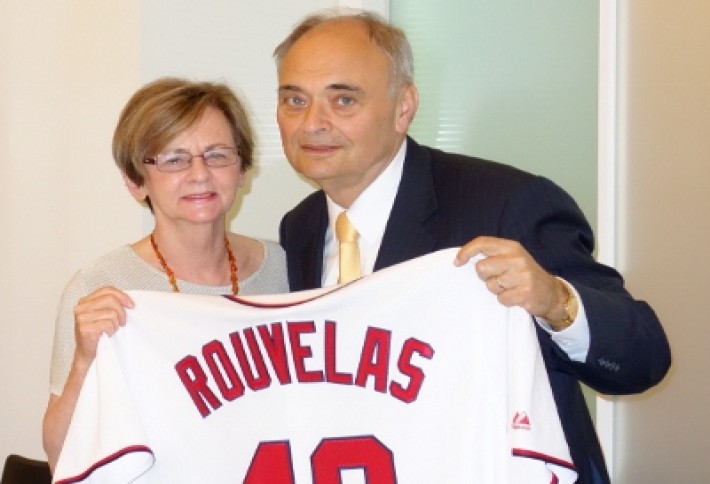 We caught up with Manny and public policy practice co-chairs Mark Ruge and Darrell Conner on the last four decades in lobbying, or as they call it, "three-dimensional chess." This week, the practice presented Manny (above with his wife, Marilyn)with a custom Nats jersey numbered "40" in honor of the anniversary. Back when Manny started the DC office as a maritime boutique of Seattle-based Preston Thorgrimson Ellis Holman & Fletcher (later Preston Gates & Ellis) in '73, it was a one-man shop; he grew it to more than 140 folks before it merged into K&L Gates in '07. The practice now reps over 200 clients. (One of the first was a shipping company--it's still a client, with the original head's son as CEO.) The practice has lived through eight presidencies and 20 Congresses.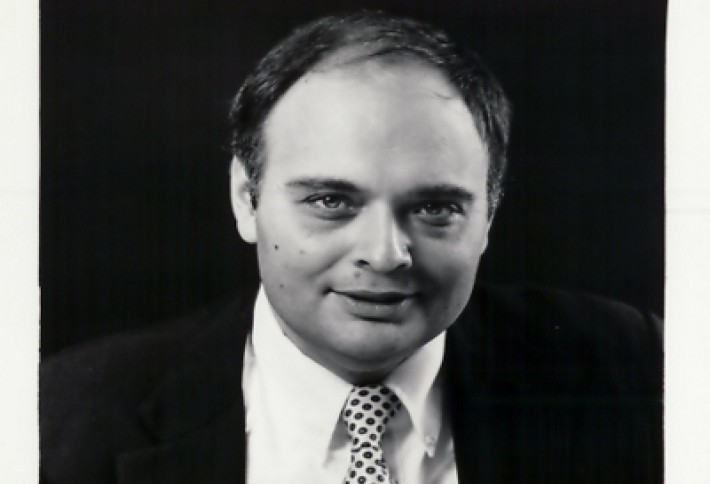 And through it all, Manny hasn't aged a bit--this is him in 1973. He was one of the first to see that lobbying practices fit in at law firms. To be a problem solver when dealing with the government, he says, you have to deal with the entire policy life cycle: legislation, regulation, and litigation, often all at once. (That's where the 3D chess concept comes from. Well, that and Star Trek.) The early '70s were a transformational time. (Uh-oh. Kids, cover your ears.) During the Watergate era, Hill staff started expanding in numbers, so lobbying expanded too, with more lawyers and economists. Today, the biggest difference is that the profession is increasingly global. That and technology. When Manny first started, the District wasn't wired for cable, so they couldn't watch C-SPAN. Don't panic: they then installed an antenna on the rooftop. (And now they have a dedicated room with eight TV sets.)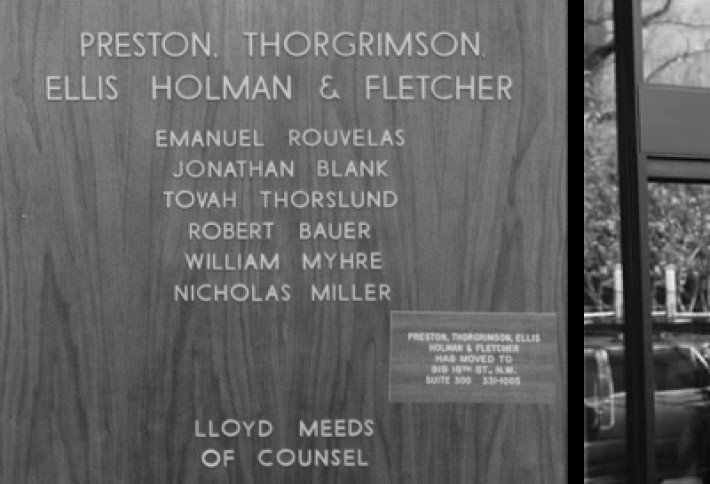 This was the second office where the practice resided--1776 F St, not far from from the current K&L Gates DC office at 1601 K. The practice has consulted on everything from telecom to shipping to energy to manufacturing, including helping the US digital TV initiative, working on safe drinking water around the world that's impacted millions of lives, and recently dealing with commercial space flight. Growth areas include oil and gas (the US may start considering exports) and the globalization of business and lobbying that leads to developments like new trade agreements. What's stayed the same are the core values and this concept: get an alignment between the client's perspective and the policy.