News
Sneak Peek: Azur, Opening Next Week
Just10 weeks after opening his popular Shaw restaurant, Table,Chef Frederik de Pue is gearing up for the opening ofAzur. The European-styleseafood restaurant in Penn Quarter's former Cafe Atlantico spaceis set to open nextThursday.Chef gave us a tour of the space and the menu.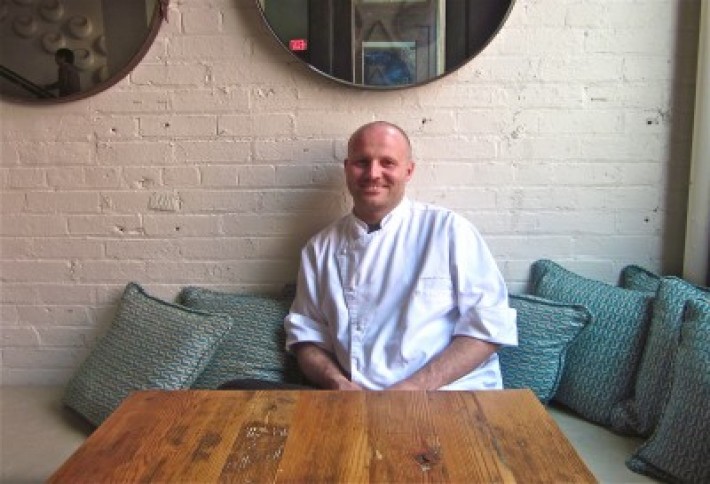 Hailing originally from Belgium, Chef says Azur will be "a little bit Washington and a little bit Brussels." (Or as we call it, a little Congress, a little EU.)Azur will offer three different menus. The main menu will be available on all three floors. The raw bar menu will also be available throughout but will be front and center at the six-seat bar--formerly Jose Andres' minibar--where diners can watch the shucking show. The first-floor bar will have its own menu, offering "briny bar bites" like fish and chips, baked oysters, and uni toast. In addition to an extensive wine list, the bar will feature original cocktail creations named after famous boats.
[caption id="" align="alignnone" ]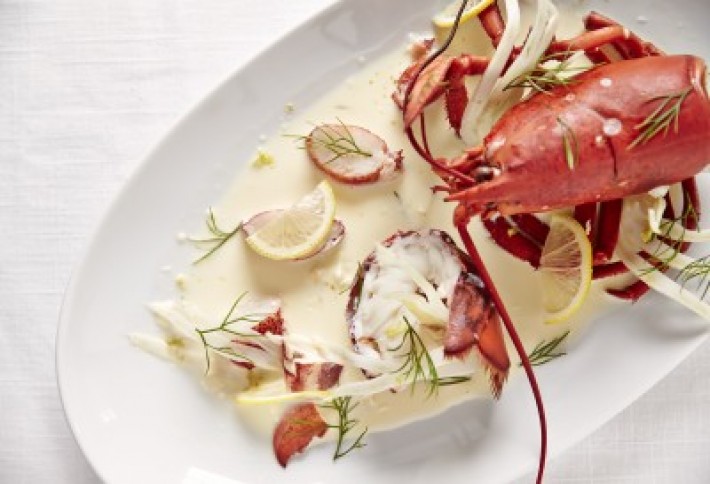 Photo: Greg Powers[/caption]
Chef tells us that he plans to offer a varied menu, ranging from classic European dishes to more elaborate, modern creations. For instance, traditional moules en cocotte (mussels in a pot) will be available, in addition to the not-so-traditional offerings of clams and lobster prepared using the same technique. Salt-roasted whole fish--already popular at Table--will definitely be on the menu.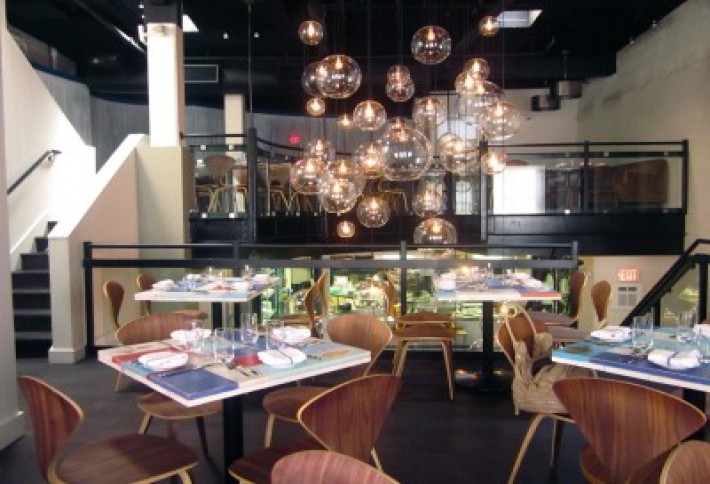 The decor evokes the sea, but not in a cheesy, mermaid-on-the-wall kind of way. The restaurant's centerpiece is the custom-made chandelier consisting of over 60 different-sized glass spheres meant to mimic underwater bubbles. Muted aqua and white tones contrast dark wooden floors and sand-colored walls; wicker chairs and porthole-shaped mirrors add to the nautical ambiance.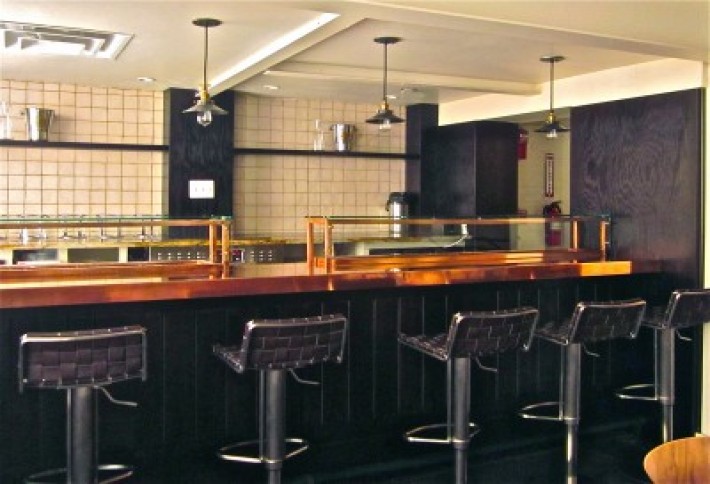 Azur will open Tuesday through Sunday for dinner, allowing Chef and his staff to use Mondays to review the week's happenings and make tweaks as necessary. Reservations are available for floors 2 and 3, while the first floor is walk-in only. Lunch service will be added when he feels they're "ready to do it right."