News
Six Heirs to Chipotle
The "Chipotle" model of building your own meal mix-and-match style caught on like wildfire. It's a simple way provide customers a custom-made meal that they know is fresh--as it's prepared before their very eyes. Have you tried all of the variations on the theme?

1.District Taco(Metro Center, Arlington, Capitol Hill)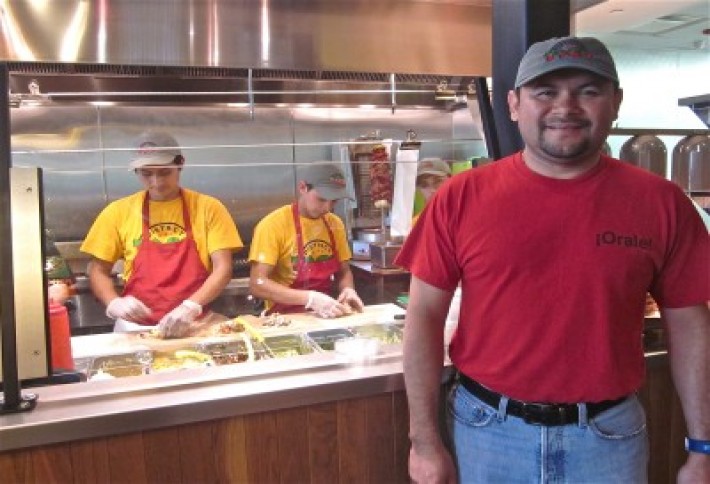 Providing a wider and more authentic range of options than Chipotle, this Mexican build-your-own got its start as a NoVa food truck. Tex-Mex fans rejoice: you can build your own breakfast taco, too. (Owner Eric Hoil above.)

2.Absolute Noodle
This shop applies the build-your-own concept to
Asian noodle soups
. Pick from
seven
different noodles (basic egg to soba and udon), three broths (one is
vegan
), 11 different proteins (including bulgogi, fish balls, and duck), and 10 veggie toppings.
3. Shophouse(Dupont)
This Asian spinoff actually comes from the folks behind Chipotle. Begin with a base of chilled noodles, brown or jasmine rice, or salad. Add protein: chicken satay, grilled steak laab, meatballs or tofu. Choose among the wok-charred veggies, Asian-inspired sauces, and crunchy garnishes.

4.Merzi (Penn Quarter) & Thaaja (NoMa)
The two
Indian
versions of the concept offer some very unique options, despite their shared genre. In addition to naan, rice, and salad, Merzi also offers a mixed-veggie
chaat
base, while Thaaja adds a
tortilla
wrap to the mix. Thaaja's
wider
selection of veggie add-ons strays further from the traditional than Merzi, with options like cheddar cheese and shredded carrots. Both offer their ownvarieties of proteins, sauces, and
chutneys
as well.
5. H &pizza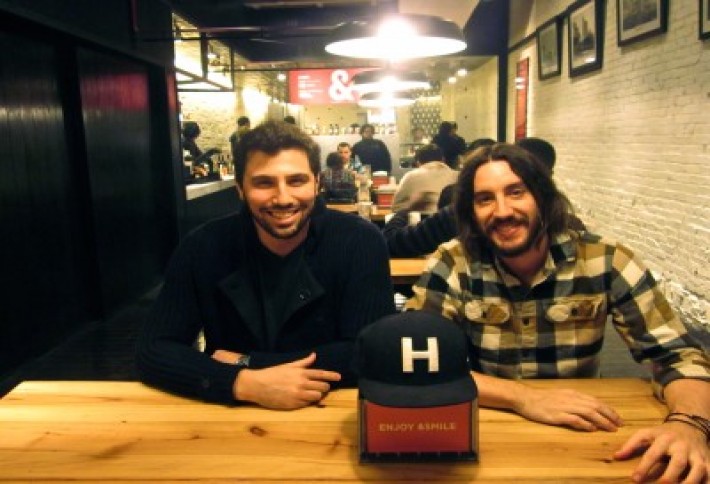 Choose from three types of crust, six sauces, six cheeses, and a huge variety of proteins, veggies, finishes and flavored oils. You can mix and match as many cheeses, sauces, and toppings as you like for no extra charge. It's like the pizza version of those yogurt shops where you can pile on gummy worms AND M&Ms guilt-free.

6.Roti & Cava Grill
The
Mediterranean
variations both start you with a pita, rice, or salad base. Protein options include chicken, steak, and
falafel
(chickpea fritters). Tzatziki, feta, and tahini appear on
both
toppings menus, but both restaurants offer their own unique spreads and toppings as well (like
hummus
at Cava and
s'hug
at Roti.)