News
Exclusive Preview: NoPa by Ashok Bajaj
Local restaurateur Ashok Bajaj(Rasika, Bibiana, Oval Room, and more) has a new restaurant, nopa Kitchen + Bar, opening in Penn Quarter by early May. He gave us a peek at the space as they put the final touches on it.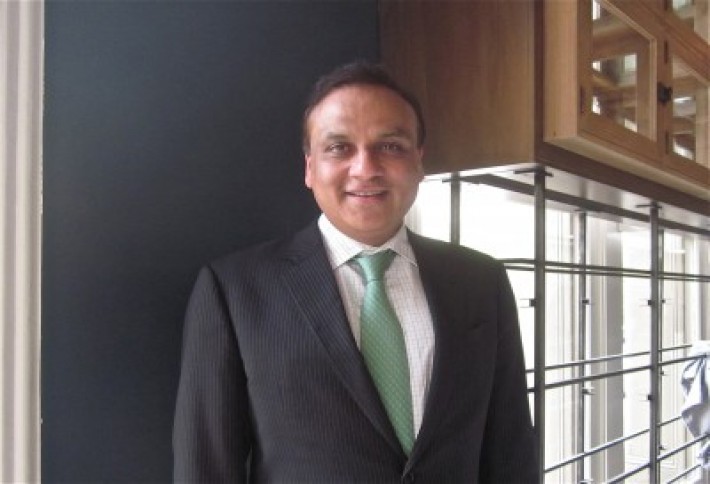 Ashok has taken over the former Zola space next door to the Spy Museum to house nopa (short for North of Pennsylvania). The American brasserie sports an "industrial chic" style featuring an open floor plan, steel fixtures, and faux-finished brick walls from James Beard-nominated restaurant designer Martin Vahtra of Projects Design Associates in NYC. nopa's location (downtown, across from the Verizon Center) means a clientele mix of locals and visitors. So Ashok opted for a concept that would be "approachable and wholesome, but still interesting," with a familiar-yet-fun menu in a comfortable-yet-trendy space.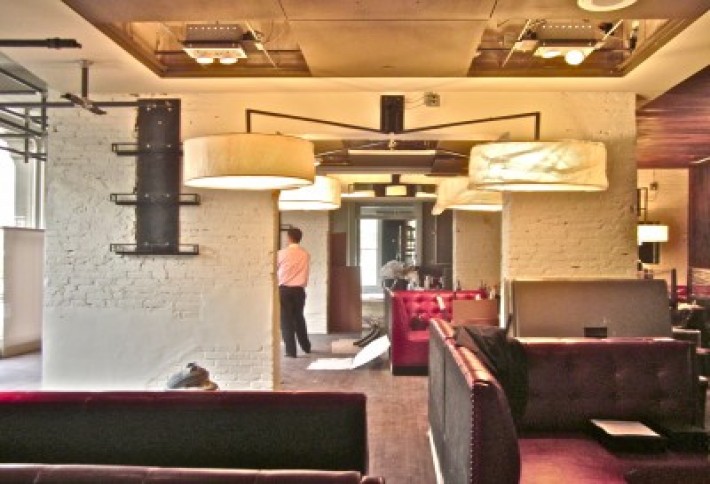 Jean Georges and Nobu 57 veteran Chef Greg McCarty's menu consists of French-inspired American fare, and ranges from simple classics (steak frites, roast chicken, etc.) to complex creations (Chilean sea bass with wasabi peas and baby eggplant). A full raw bar and charcuterie + cheese program round out the options. Pastry chef Jemil Gadea, who also runs the pastry program at Bibiana, is creating a few surprises of his own, like fried hand-pies in rotating seasonal fruit flavors.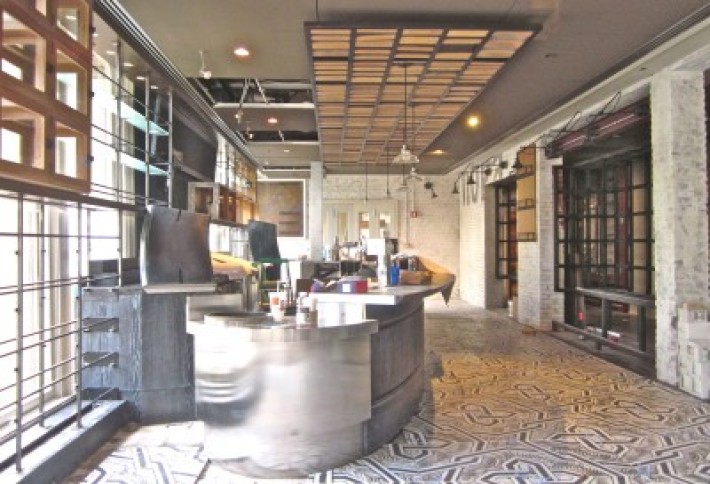 The expansive bar area has Italian marble tiles designed to evoke a European brasserie feel. nopa's beverage program will include 150 wines by the bottle, 20 by the glass, with a selection available by the half-bottle as well. In lieu of specific drink specials, nopa will offer 20% off all beverages during happy hour Mon-Fri from 4-6:30 (aka government employee happy hour) and 9:30-closing (aka law firm happy hour). nopa will be open 7 nights a week for dinner, and Mon-Fri for lunch. Eventually, a weekend brunch(aka hipster happy hour)will be added.