News
Exclusive Preview: Mi Cocina in Friendship Hts
Texans across town have been rejoicing at the announcement that Dallas-based Tex-Mex restaurant Mi Cocina has chosen DC for its first East Coast location. Here's a look at what's coming, along with a crash course on Tex-Mex cuisine.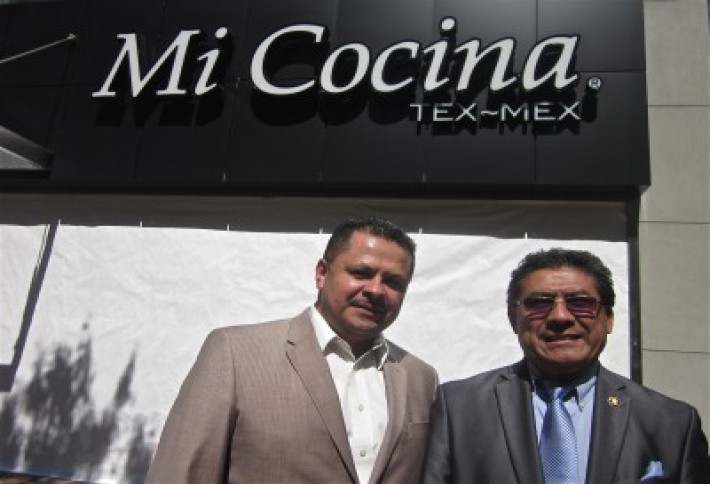 Regional Manager Rodolfo Medina and Store Manager Max Sagatizado welcome us to the newest Mi Cocina. DC is full of Mexican and Salvadoran eats, but most native Southwesterners (like our dining editor, who hails from Austin) still yearn for true Tex-Mex in the DMV. Not sure what the difference is? Hereare a few signs you're eating Tex-Mex: tacosin soft flour or deep-fried corn shells (instead of soft corn tortillas, a la Mexico), enchiladas and burritos smothered in melted cheese and rich sauces, and queso: a magically melty cheese dip that many feel must involve Velveeta to be authentic. (It's one of many controversies in the Tex-Mex world.)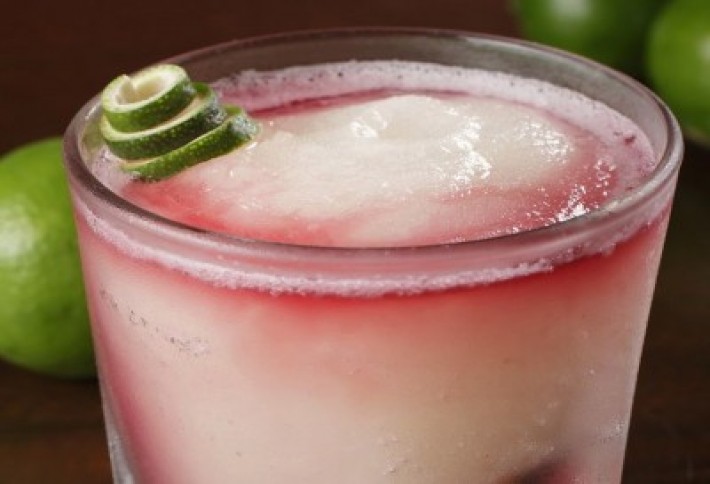 Mi Cocina offers the full spectrum of Tex-Mex staples: enchiladas, fajitas, tacos, flautas, guacamole, and yes, queso. But it also has modern spins, like the "Sunset Style" fajitas, served with a chili-cilantro, aged-cheddar queso. Loyal fans are just as excited about the drinks: the famous Mambo Taxi combines a traditional frozen margarita with housemade sangria. Asked about the drink's name, Max explains, "After one, you feel like dancing a little mambo of your own. After two, you'll need a taxi to take you home!"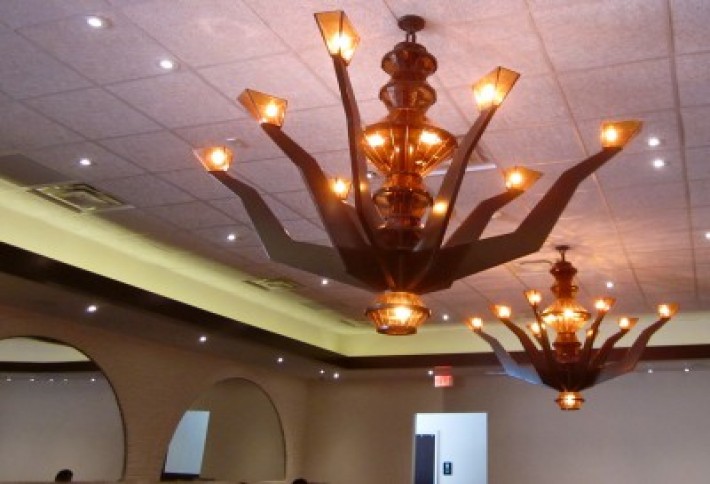 You won't find any dangling sombreros or gaudy colors at Mi Cocina. The restaurant prides itself on offering authentic Tex-Mex food in a contemporary environment, evidenced by the open floor plan, muted color scheme, and all-glass sunroom with soaring ceilings. The custom-made chandeliers and hand-painted mural commissioned from Mexican artist Luis Sottil-- whose art appears in all locations--add subtle color and culture. Mi Cocina has a long and storied history in the South, hints of which appear throughout the menu as items named after loyal customers from the original Dallas location, like "Luann's" combo and "Ricardo-style" salad.