News
Cheesesteak Invasion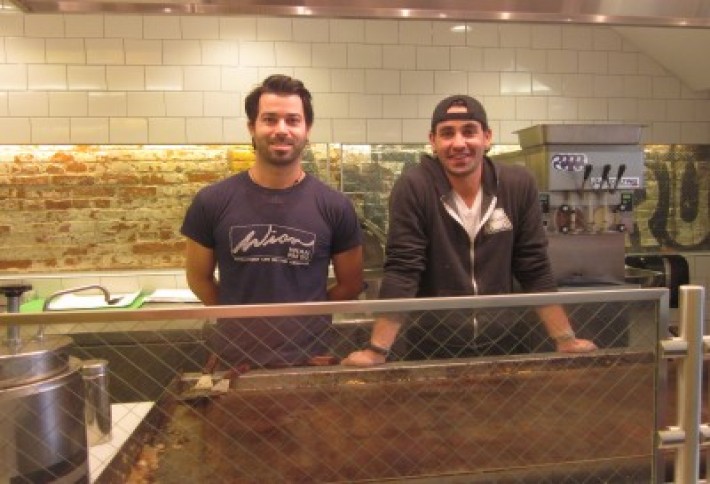 Casey Patten (above, with co-owner David Mazza) will be spreading the cheesesteak gospel next week, making cheesesteaks from their H street shop, Steak & Ice, at Taylor Gourmet locations across town. Casey reports they've been getting lots of complaints that people want a cheesesteak for lunch but can't get across town to H street. So beginning at 11am each day next week, Casey will cook up and dole out 50 cheesesteaks at each location on a first-come-first-served basis. You'll also get a free Italian water-ice with your cheesesteak. Here's the schedule:
Tue, 5/28 - Penn Quarter (624 E St. NW)
Wed, 5/29 - DuPont Circle (1200 19th St NW)
Thurs, 5/30 - 14th Street (1908 14th St. NW)
Fri, 5/31 - City Vista (485 K St. NW)

Send tips, story ideas, and Jean Claude Van Damme quotes to Alia.Khan@bisnow.com.