News
Bart Vandaele Opens New Spot on 14th
For years, Chef Bart Vandaele quietly catered to the Eastern Market brunch masses at his first restaurant, Belga. Recently, he catapulted to the forefront of the DC restaurant scene by the buzz surrounding both his successful run on Top Chef and his new 14th Street restaurant, B Too, which opened last week.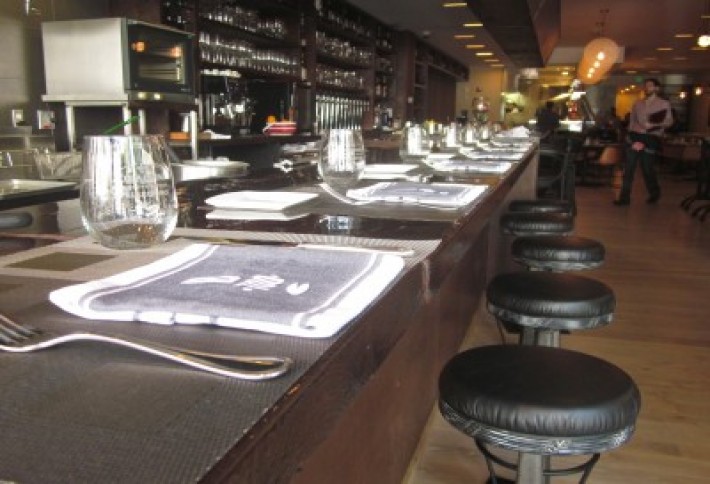 Bart calls the cuisine at B Too "contemporary Belgian" (aka, how Jean Claude Van Damme developed his muscles from Brussels). It has its roots in classic Belgian cooking, but with lighter, simpler preparations and more modern presentations. Mussels have their own dedicated section on the menu, and waffles appear throughout. B Too offers a different selection of savory waffles from Belga, including a mussel waffle and one featuring boudin noir (blood sausage). Brunch hasn't started yet, but he hopes to get it up and running within a few weeks. When he does, look out for even more savory waffle options, featuring rich ingredients like lobster.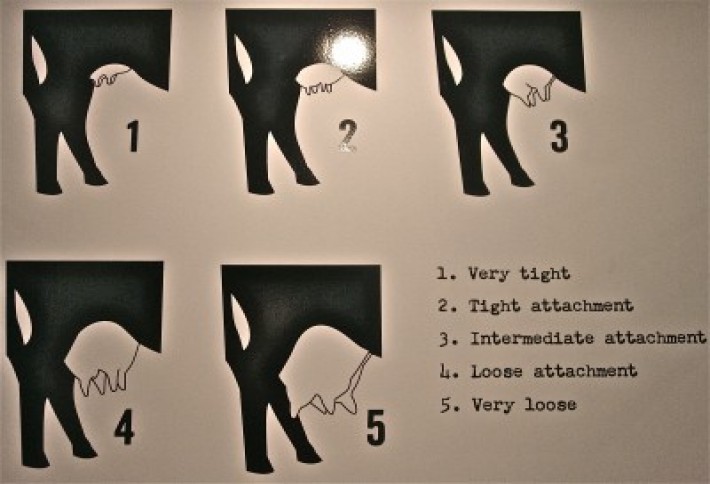 The split-level restaurant offers ample bar seating, an open kitchen, and unfussy table settings at the street level. Downstairs, exposed brick, concrete floors, dim lighting, and the addition of sofas, a communal table, and another bar create a lounge-like atmosphere. The full menu is available downstairs as well. Bart's unique bathroom decor has been getting a lot attention, though he plays innocent when questioned: "It's just some pictures of cows and sausages, what's the problem? I'm just trying to educate the people of DC about farm life," he laughs.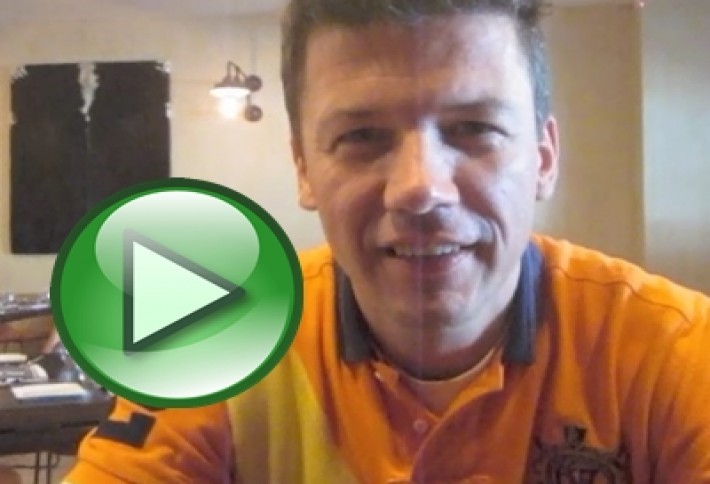 It's been nearly 10 years since Bart opened Belga, and we wondered if the timing of B Too in conjunction with his appearance on Top Chef was strategic.(After all, you can't get better PR than that.) But Bart tells us B Too was already in the works when he was invited to Top Chef. He was actually torn about whether to accept the invitation, since he knew it would complicate his business operations significantly. He had to spend eight weeks in the "Top Chef bubble" away from Belga and his team, which required some serious juggling. But Bart says it was worth it. Above, Bart shares the best and worst things about life in the Top Chef house.