News
Another Top Toque Goes Casual
Chef Enzo Fargione is next in the line of top DC chefs revamping their concepts to make them more widely accessible. From 2941's makeover to the slew of fine-dining chefs opening more casual concepts, this is definitely a trend on the rise.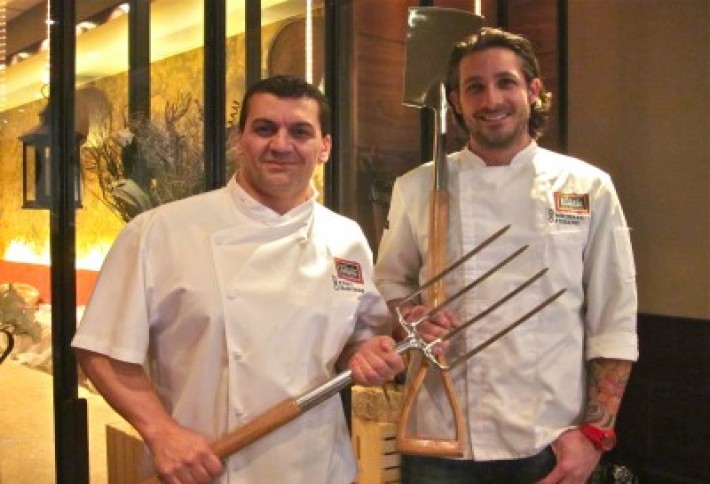 Enzo (above with Chef de Cuisine Michael Fusano) tells us that while Elisir had gained "a lot of wonderful, loyal, customers," the restaurant just wasn't able to meet its financial goals. He attributes this largely to a weak economy that isn't recovering as hoped and the conservative spending habits that brings.So Elisir shut its doors on March 4 and will reopen for dinner on March 15 as Osteria Elisir.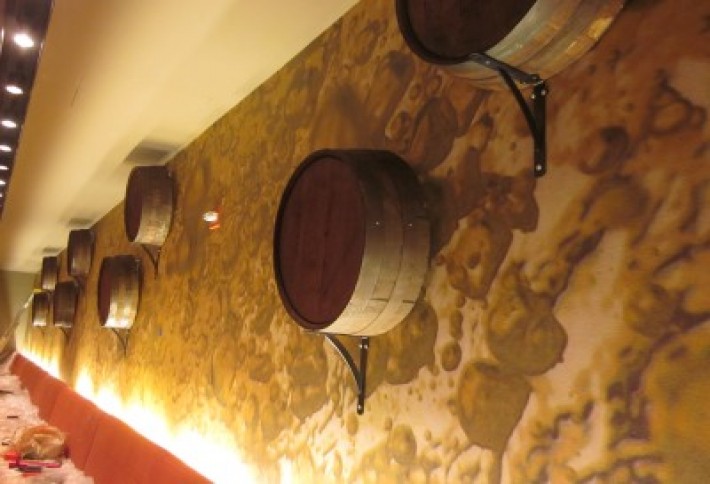 Osteria Elisir will have a more humble, rustic, countryside feel, with whimsical decor and a newly lowered price range to match. Appetizers, which originally ranged from $12-$20, will now be $8-$15. There won't be anymore $1000 bottles of wine--instead, Enzo will carry more "great wines in the $50/bottle range." A glass of wine will average $11 instead of $25. Enzo emphasizes that they'll be using the same high-quality ingredients and techniques but playing up simpler preparations to create a more affordable experience.One part of the menu will be reserved for a few old favorites, like the sushi Italiano and smoked branzino carpaccio in a cigar box.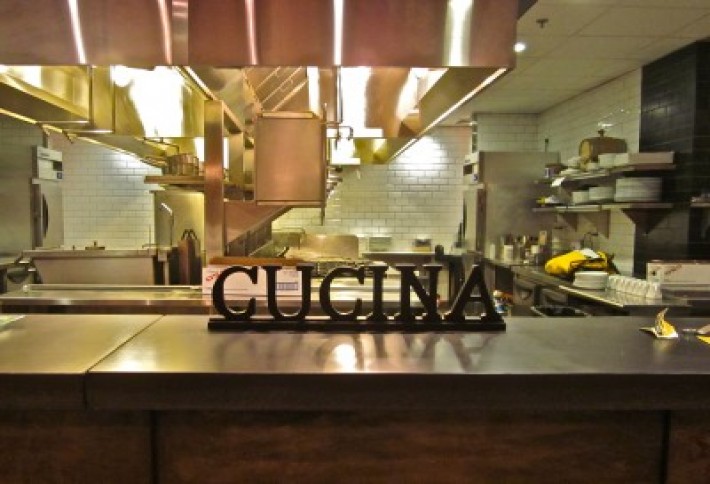 Otherwise, there will be at least ten different kinds of fresh pastas, and a variety of rich yet simple proteins like veal stew with fresh spring peas and potatoes, octopus steak, and quail stuffed with mushrooms and prosciutto. Another section of the menu will be devoted to "Playing with Your Bread"-- dips, spreads, and the popular olive-oil-and-salt tasting. He is also introducing dishes meant to be shared by two-- a refreshing new middle ground between family-style and small plates. Think whole roasted, farm-raised chicken and a whole-fish bouillabaisse."I get bored easily," Enzo says, "so I'm really having fun with this menu."