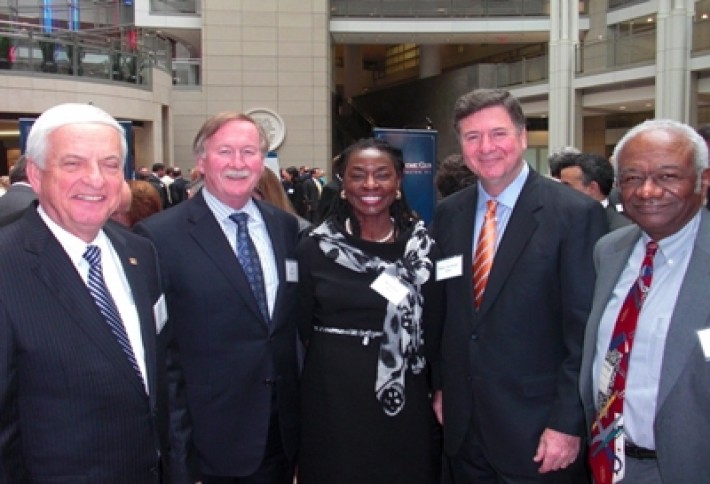 At least twobig milestones in this cool group that your publisher (the "Mark" in Mark's Mashup) snapped atlunch todayat the Reagan Building for an Economic Club of Washington lunch:Tony Nicely, left, will mark his20thyear asCEOof GEICO onMay 5, andJim Dyke, right, is now going full steam at McGuire Woods Consulting having retired as a partner at McGuire Woods law firm on March 31. With them, former Geico EVPBill Robertsand VPRynthia Rost, and former Va. governorGeorge Allen. Other fun facts: Tony's actually been at GEICO since1961, which by our calculations is 52 years ago; and Jim now hassix grandkids. If you know them, wish 'em well!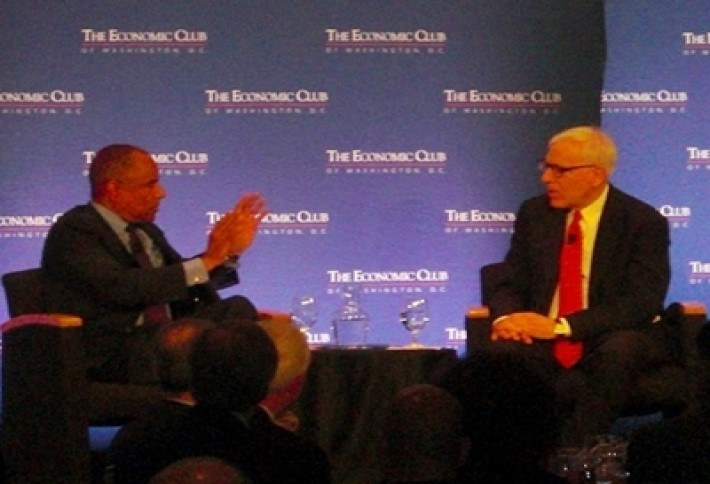 Main feature of the lunch: 12-year veteran CEO of American Express,Ken Chenault, told interviewer (and Carlyle Group co-founder)David Rubensteintheir credit card data shows consumers have been veryresilientsince the financial crisis, but also that economic recovery will continue to beslow. Unlike other card companies that make their money from the spread on lending to folks who stretch their payments, Chenault explained that American Express, which requires full payment of balances, makes its money in part from fees charged vendors who take their cards. Why do merchants pay those fees? American Express cardholders, he says, are known for charging an average ofthree to four timesas much as other cardholders.
Does your company have plans to expand? Tell Bisnow'sTania Andersonabout your plans.